Couple Leaves Baby With Car Dealer So They Can Test-Drive a Car
If you're in a bind and need to find a babysitter, have you tried shopping for a new car? Technically that's what one couple did and it worked.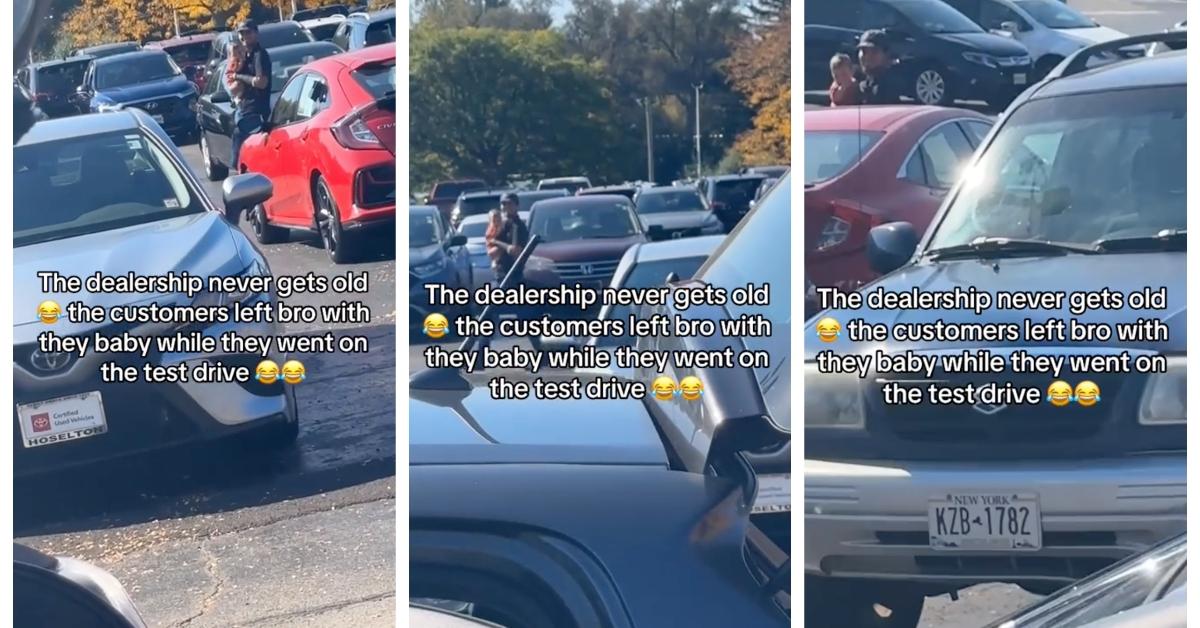 Finding a decent babysitter appears to be an almost herculean task. I am a child-free adult, but almost all of my friends have kids. I recognize the value of watching one's kids so much that I have often gifted my pals an evening or two of free sitting. It's the least I can do, and it also gives me the opportunity to show them the greatest movie ever made: Back to the Future.
Article continues below advertisement
Things weren't that much easier in the 1980s. My mother thoroughly enjoys reminding me of the time she dropped me off with a babysitter when I was about 18 months old. Furious at her for leaving me, I reached into my little diaper and hurled poop at her. I am both pleased and embarrassed to admit that I got her right in the head. Despite not having kids, I totally understand why a couple left their baby with a car salesman when they were shopping for a new car. Hope that kid has bad aim.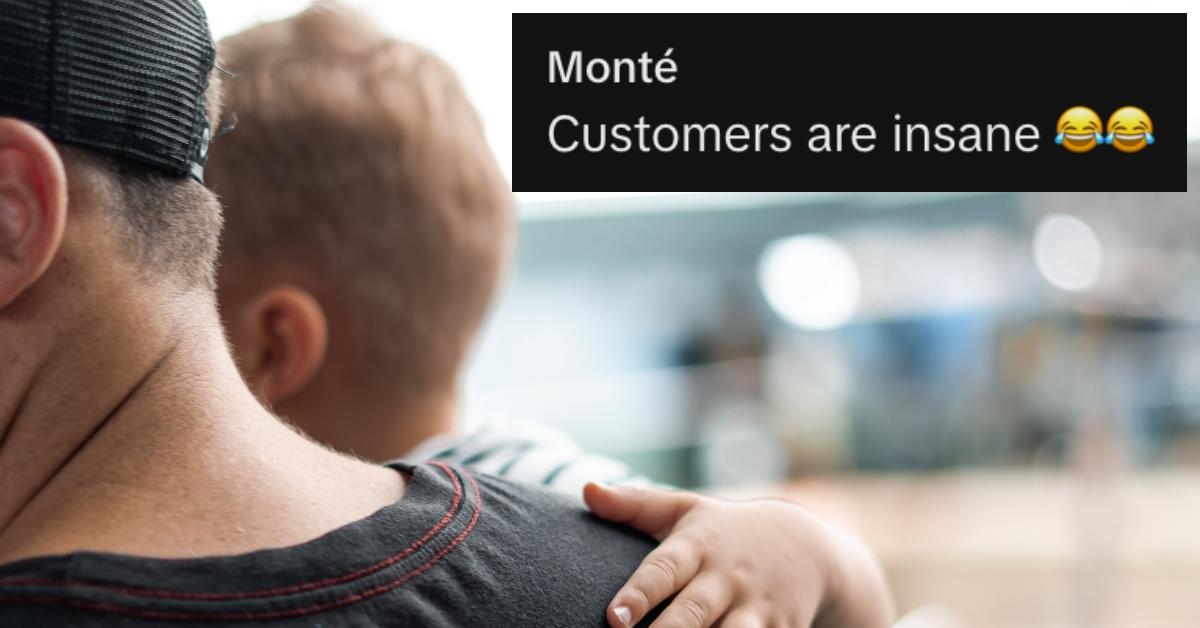 Article continues below advertisement
It's a literal baby driver.
According to Randy Ross's TikTok bio, he is half artist and half car salesman. He pays his bills by selling cars and fuels up his heart through music. Thankfully Randy was working at the car dealership on the day a couple of customers left some interesting collateral with a salesman.
One thing about the car-buying process I've always been fascinated with is the test-drive part. Nowadays it's easy to locate a car, but once upon a time some dealerships would let folks take out a car with all the unearned trust of, well, a newborn baby.
Article continues below advertisement
In April 2022, a woman was arrested in Florida after she kept a 24-hour test-drive vehicle for two full weeks then attempted to do it again, per the Observer. First and foremost, does one need 24 hours to test-drive a car? Secondly, what's the endgame with a scam like that. Is someone hoping the dealer will merely forget?
Article continues below advertisement
It stands to reason that someone has to leave a significant amount of information behind before they can drive off the lot with a new car. Randy snagged video of his co-worker strolling around the car dealership lot with some precious cargo given to him by customers who were on a test drive.
I want to commend Randy for his obvious comedic flair. This guy saw something so perfectly funny, and had the wherewithal to capture it on video. Somebody better give Judd Apatow a call because I sense the making of another movie that centers around childish adult men.
Article continues below advertisement
Cackling uncontrollably, and we've all been there, Randy spies his co-worker walking between two rows of cars holding onto a baby. Is it Take Your Child to Work Day? Maybe, if that work is someone else's.
Article continues below advertisement
Text over the TikTok reads, "The dealership never gets old. A customer left bro with their baby, while they went on a test drive." Punctuating Randy's delighted laughter is the look on his co-worker's face. Frankly I've never seen a bigger, more satisfied grin. It goes above and beyond customer service.

Article continues below advertisement
The comments section was just as tickled as Randy, with a lot of people pointing out that you gotta do what you gotta do to seal the deal. A couple of folks pointed out that in all likelihood, this is car seat–related. Relocating a car seat is a huge pain. I bet those parents did a quick risk assessment and decided they would rather risk it with the car salesman than move that car seat.
I understand this completely. Also, children in cars can be a real wild card. Once when I was a baby, my mom was driving with me in the backseat. She had gone to the grocery store, so the floor area contained her groceries. I was being unusually quiet and when my mother got home, she realized I was very busy opening up all of her maxi pads and affixing them to the back fo the front seat. She probably could have used a car salesman babysitter that day!