'Crack Addicts' Is TLC's New Reality Show –– What's It About?
TLC always has some of the weirdest and wildest reality shows, and 'Crack Addicts' is no exception. Find out more here about the new show.
TLC always has the weirdest and wildest reality shows, and Crack Addicts is no exception. Contrary to what the title suggests, it isn't about literal crack addicts. Instead, it follows Dr. Alessandra Colón, a chiropractor, and her staff.
Article continues below advertisement
The show chronicles Dr. Colón's encounters with a variety of patients. From genetic defects to run-of-the-mill back problems, she has seen it all.
Find out more about TLC's new show below.
What is 'Crack Addicts' about and where is it filmed?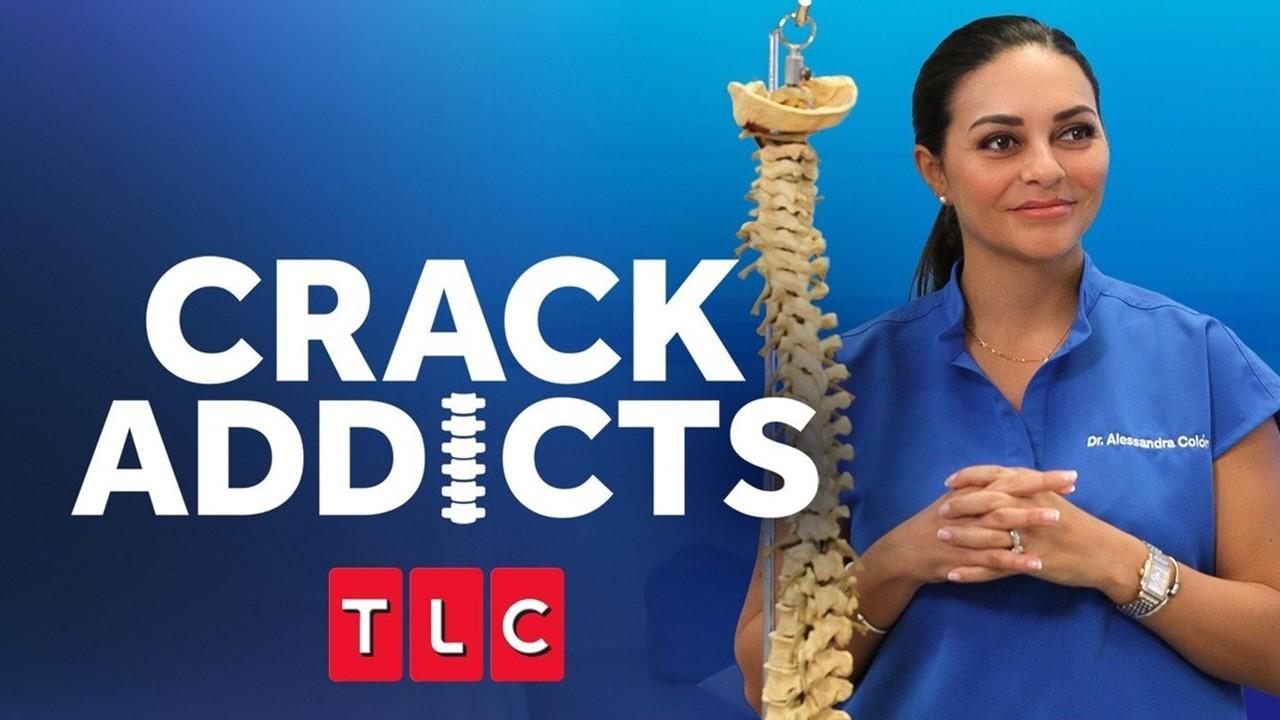 The show follows Dr. Colón's Florida chiropractor practice as she and her staff approach some of the most extreme and debilitating issues with one-of-a-kind, groundbreaking methods. They try to provide their patients with relief where they can, but watching it isn't for the faint of heart.
Article continues below advertisement
As they explore bone-cracking miracles, the audience witnesses the staff as they confront some of the weirdest and most extraordinary cases. Dr. Colón brings radical pain relief and life-altering transformations to the lives of patients in Palm Beach Gardens, Fla.
Dr. Colón encounters all sorts of patients including one wearing a tiny corset cinching her waist and another recovering from a boating accident.
'It's hard to be hopeful, but at this point, I would do anything,' another patient admits. The patient wants to be able to stand at her daughter's wedding.
Dr. Colón concludes the teaser by speaking from the heart, "My mission is to heal people one spine at a time, and have a lot of fun doing it."
Article continues below advertisement
Who is Dr. Alessandra Colón when she's not on the job?
When she isn't cracking backs, Dr. Colón is traveling the world. If you take a look at the TLC star's Instagram, you can see some snapshots from her adventures. Not only that, but her Instagram also features more videos with patients and inspirational quotes. She has over 9,000 followers.
Dr. Colón is married to David Lauck, with whom she shares a baby. She's also a cancer survivor and advocate.
When she was 14, she found out that she had Stage 4 cancer after her family had moved back to the U.S. They lived in Saudi Arabia among other locales for the majority of her childhood.
Of the life-altering experience, Dr. Colón said to Voyage MIA, "The worst part most would think was the chemo and radiation, but I never looked at it that way. Sure, it's no fun to be near-death everyday. I mostly just worried about my family."
"I made a choice right then and there to either let the bad things in my life take hold or to overcome them." She continued, "It was the first time I knew fear was a matter of perspective and that my future moving forward was a choice. This paved way for the doctor I am today."