"I'm Frustrated Because I Want the Job": Lady Says Interviewer Made Gross Comment About Her Chest
On Mumsnet, a woman says her interviewer not only made an inappropriate comment, but he also stared at her chest for much of the time.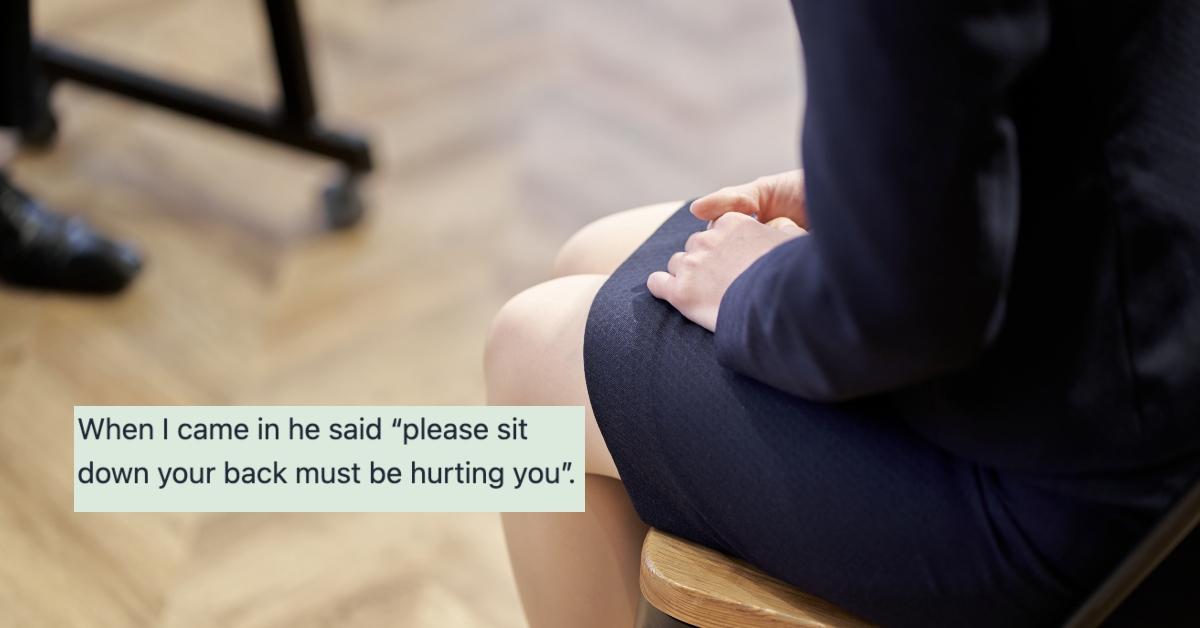 No one likes being interviewed. It's right up there with going to the dentist or waiting in line at the DMV — it's something you're forced to do every now and again, so you typically just grit your teeth and bear it.
Article continues below advertisement
But what happens when the already stressful situation of interviewing for a job becomes that much worse when the interviewer decides to make horrendously inappropriate comments to you? And touches you in a way that makes you feel uncomfortable, to boot?
That's what happened to this woman on Mumsnet...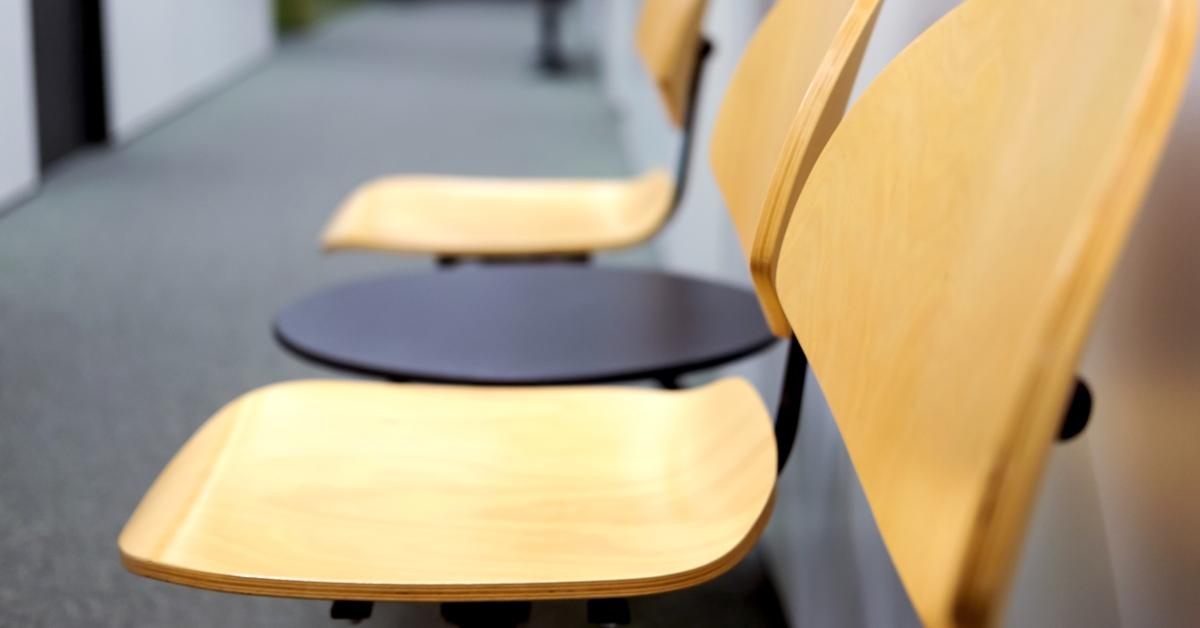 Article continues below advertisement
A creepy interviewer made some unnerving comments to this woman — but it didn't stop there.
On the U.K. parenting forum Mumsnet, a woman posted to the "Am I Being Unreasonable?" (AIBU) subforum to see if her gut instinct about her "creepy" interview was correct.
The woman explained in her post that she was a single mom who was looking to go back to work and was finally able to land an interview. And not only did she land that interview, but she also got offered the job on the spot. The salary, benefits, and location were even top-notch. Sounds great, right?
Article continues below advertisement
Well, not so fast. Right off the bat, things got weird during her interview when the man interviewing her made a very off-putting comment that seemed to be about the size of her chest. And it didn't get any better from there, as his eyes remained locked in on that chest area — and his hand eventually found itself in a place that also made this woman extremely uncomfortable.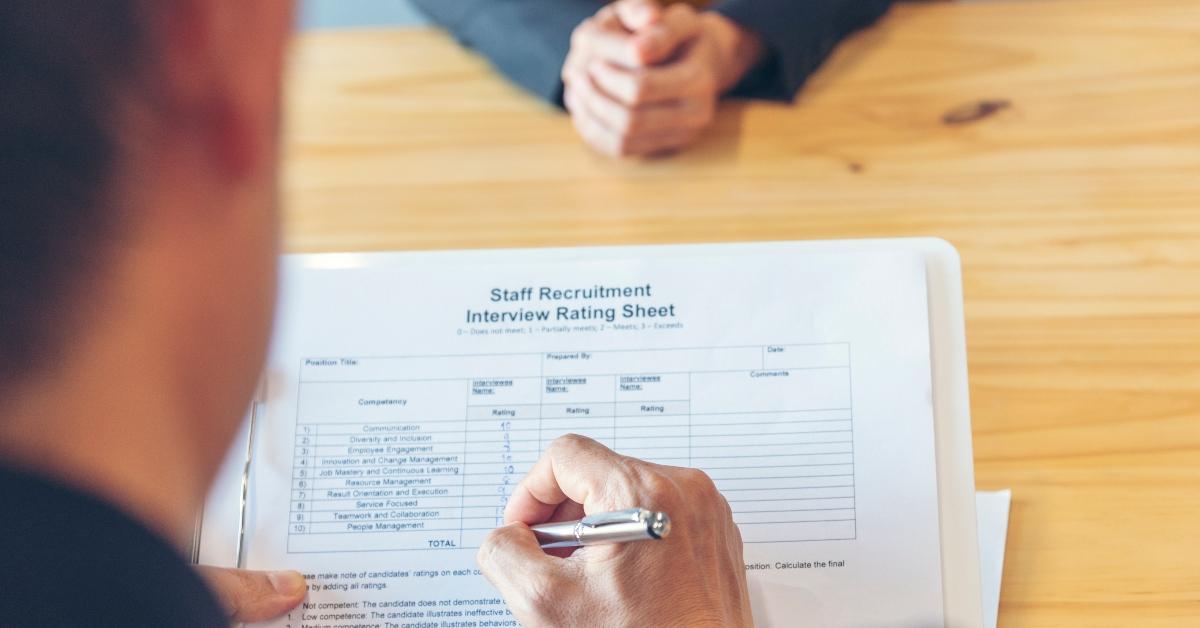 Article continues below advertisement
We'll let this woman explain the whole story in her own words...
"I am a single mum going back to work," she began her post, "and finally managed to get an interview and got offered the job during the interview which is amazing but I got a creepy vibe and I'm not sure what to do or if I'm overreacting?"
"It seems a really great job," she explained, "and I even got offered over the advertised salary so would love to be able to accept it. It's a part-time office assistant role. It's walkable for me which is great and they indicated they can be very flexible for child care and they have great benefits with good holiday."
Article continues below advertisement
She continued: "The creepy bits: It was just an interview with one man who is older, maybe mid 50s. When I came in he said 'please sit down your back must be hurting you.' I also caught him staring at my chest a lot during the interview. I do have large breasts so unfortunately I'm used to this but it seems very inappropriate to do that during the interview and I felt a bit uncomfortable."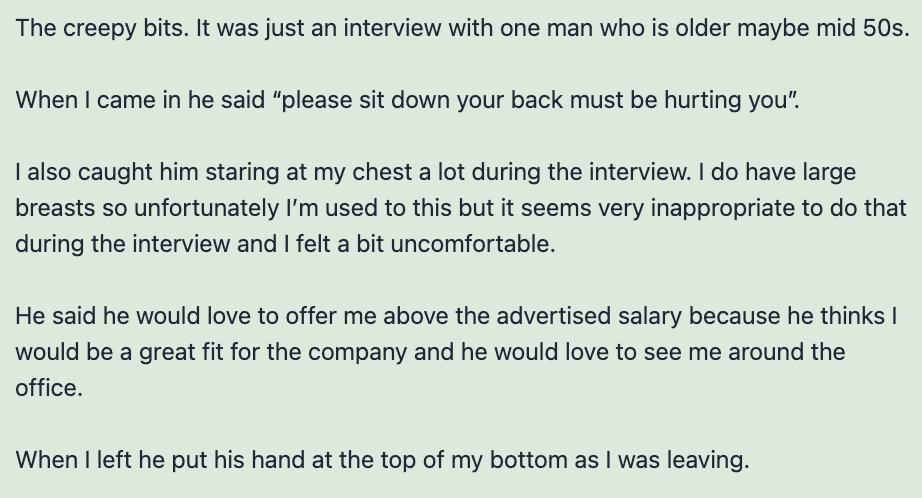 Article continues below advertisement
"He said he would love to offer me above the advertised salary because he thinks I would be a great fit for the company and he would love to see me around the office. When I left he put his hand at the top of my bottom as I was leaving," she wrote.
"I'm so frustrated because I would really like to take the job but don't know if I'm just overreacting or if he was being inappropriate," she ended her post. "Please any advice welcome."
Commenters dished out their advice — but folks were divided about what she should do.
Some folks in the comments section encouraged the woman to take the job — but with caution.
"Your [original post] sounds like you've been trying to get a job for ages. For that reason, I would take it," one commenter wrote. "But I'd go into it fully prepared to just walk away at the first sight of anything dodgy and to be ready to tell him exactly why."
Article continues below advertisement
This same commenter later added: "If you do take it, don't stop looking for other jobs. You can use this job to tide you over until you get something else, which you will do."
Another commenter wrote: "I'd take the job ... but be very ready to establish form boundaries and vocalize if creep gets over friendly. Once you're in you'll get a better feel from the other women too."

Article continues below advertisement
Others insisted she steer clear.
"Trust your instincts — don't take it and report his behavior to their head office!" wrote one person.
"No matter how good the offer, if you've got the ick from the interview/interviewer, it's not worth taking," commented another. "Other than shaking your hand, he shouldn't have made any other physical contact. Remember, interviews work both ways and they're for you to assess to company as much as them assessing you."
What would you do if you were in this woman's shoes? Would you take the job with a level of caution, or would you run the other way and never look back?