"Are You Kelly R?" — Creepy Man Finds Woman on AirDrop in an Airport
After a creepy man finds a woman on Airdrop, the woman is now cautioning women to take action to avoid any crazy situations from happening.
In this day and age, you have to take extra precautions with using features on electronics. Unfortunately, some folks have become so tech-savvy that they can steal your personal information at the drop of a dime. Not to mention, some people go as far as gaining access to your information to try and establish a relationship with you. Very weird.
Article continues below advertisement
With that in mind, one woman got the shock of her life while awaiting a flight at an airport. In a TikTok video, a woman shared that a creepy man found out her identity using AirDrop. Now, she's cautioning people to take necessary measures to prevent an uncomfortable situation from happening.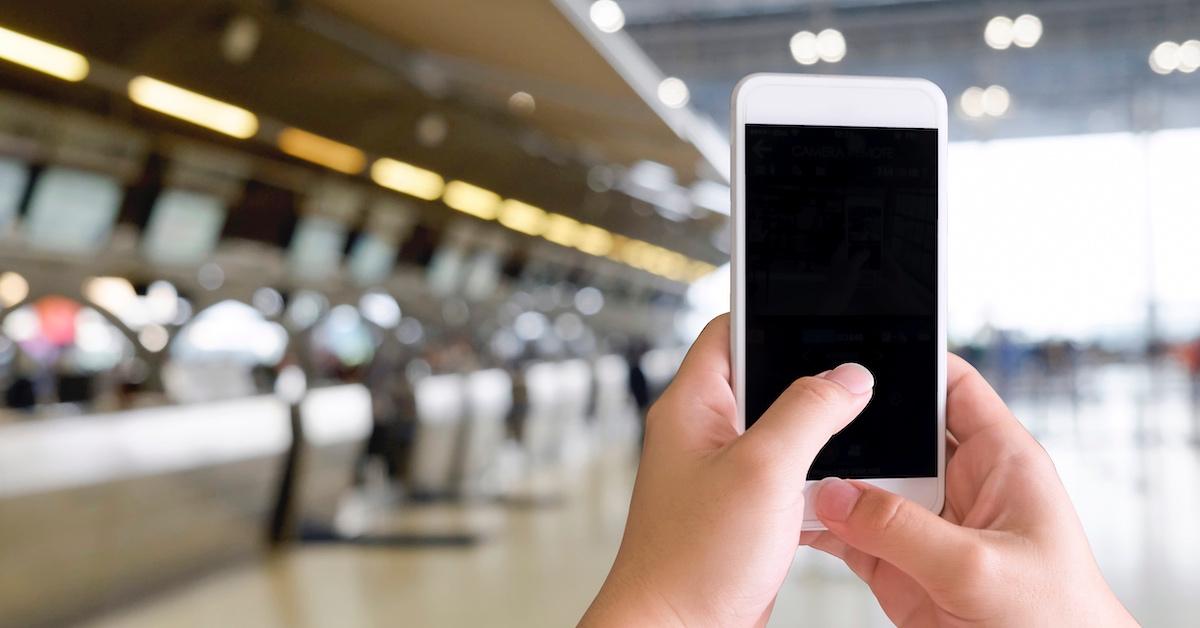 Article continues below advertisement
A creepy man finds a woman on Airdrop in a TikTok video.
Safety measures must always be taken! On Oct. 5, 2023, TikTok creator Rhymes with Jelly (@dinkprogressivedogmom) shared a video about a scary experience at an airport.
"Ladies, change your AirDrop name now," the video caption reads.
As the video starts, the woman says, "If you're a woman and you have an iPhone, please listen to this.
"Creepers are using AirDrop to find out your first and last name," a text overlay reads.
Article continues below advertisement
She went on to share her experience in the airport with a creeper. She said that she was sitting in a seat next to a guy. The man eventually got up and told her that there was an outlet by him that she could use to charge her computer.
Article continues below advertisement
The woman then thanked him, took his seat, charged her computer, and continued working. Moments later, the man comes back and sits down right next to her.
Article continues below advertisement
"Oh, I actually still have to charge my phone," the man told her.
The woman said that she was wearing headphones as she worked, but the man kept trying to make small talk with her. She told him that she was working on a deadline and couldn't engage.
She said, "All of a sudden, he goes, "Are you Kelly R?"
She froze and asked him how he knew her name. The man then said that he "opened up AirDrop."
"Change your AirDrop name now," the woman said.
Article continues below advertisement
TikTok users agreed with the woman and shared that they've already had their name taken off of their AirDrop.
Privacy is power. TikTok users understand that folks have no qualms about taking advantage of their personal information in any capacity. So, once the woman shared her airport experience, many people shared that they were already 10 steps ahead.
Article continues below advertisement
"You can change your AirDrop setting to contacts only. Randoms won't be able to find your airdrop if you do this," one person shared.
"I've had AirDrop turned off completely for a while lol do people not know that's an option 🤦🏼‍♀️," another user said.
"Thanks for this important information. To make the change, go to settings then general, you'll see airdrop click on it to make your changes," another person chimed in.
There's no such thing as being too safe. Govern yourselves accordingly.