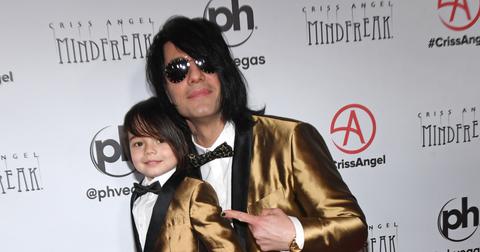 Criss Angel's 5-Year-Old Son's Cancer Has Come Back and I'm Not Crying You're Crying
By Sara Belcher

Updated
Johnny is the son of Criss and his girlfriend Shaunyl Benson, who he's been with since 2012. Johnny is their oldest son, and they are also parents to Johnny's younger brother, Xristos Yanni, who was born in 2019.
Criss revealed the sad news in an interview with TMZ on Tuesday, revealing why he was in California at the time.
Criss Angel's son Johnny was originally diagnosed with cancer in 2015.
Johnny was originally diagnosed with pediatric cancer in 2015 and was working to beat it for the next three years. He entered a short remission, but his leukemia has since come back.
"Johnny Crisstopher — he got diagnosed with pediatric cancer before he was 2 years old — he's been in treatment for over three years, he's been in remission," Criss told TMZ.  "But unfortunately … he had a relapse and he's going back into the hospital on Monday."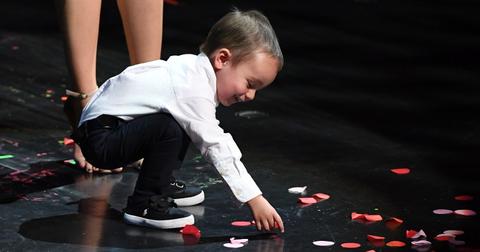 When Johnny was initially diagnosed with cancer, Criss canceled his Las Vegas shows to fly back to Australia to be with his son and family.
Since then, they have all been constantly fighting to support Johnny in his battle with cancer.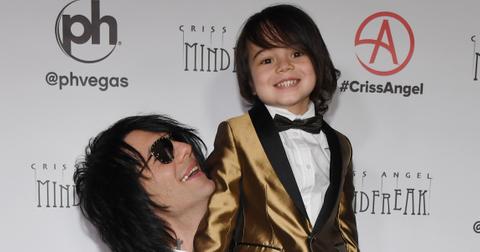 Criss was bringing Johnny to Disneyland before his return to the hospital.
In his interview with TMZ, Criss revealed that the reason he was in California at the time was to take Johnny on a trip before they brought him back to the hospital.
"That's why we're partly out here in California," Criss said. "Because we take Johnny to Disney[land], I'm taking him to Universal [Studios] tomorrow."
The pair plans to have a good vacation before Johnny goes back to the hospital, where he will undergo more rounds of chemotherapy.
Criss did not reveal what stage Johnny's cancer is in, but he seemed in good spirits while his dad was being interviewed.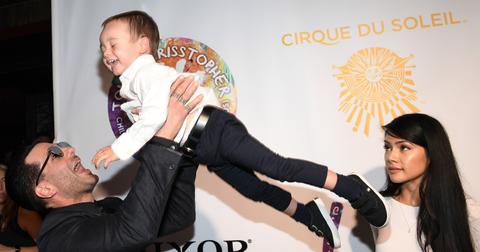 Criss is planning to raise money for pediatric cancer.
Criss also revealed that in an effort to continue to do as much as he can to support his son and other children with cancer, he plans to hold an event at Planet Hollywood to raise money for the cause.
He revealed the goal of the fundraiser would be five million dollars, going to support research for pediatric cancer.
"One child every two minutes is diagnosed with it," Criss said. And he's hoping to raise money to help combat those high numbers.
There isn't much more known about the event, other than it will be held at Planet Hollywood sometime in 2020, but Criss did reveal that he's hoping to get other magicians and performers on board for the cause to have an impressive roster for the fundraiser.
The actual performers featured, Criss said, will hopefully be finalized and released before the end of the year.
Expect the announcement to come with other ways to support the research, for those who can't make it to the event.
"I want Johnny's future to be long and happy," Criss told People. "That kid is just a bundle of love. He's the truest form of magic."