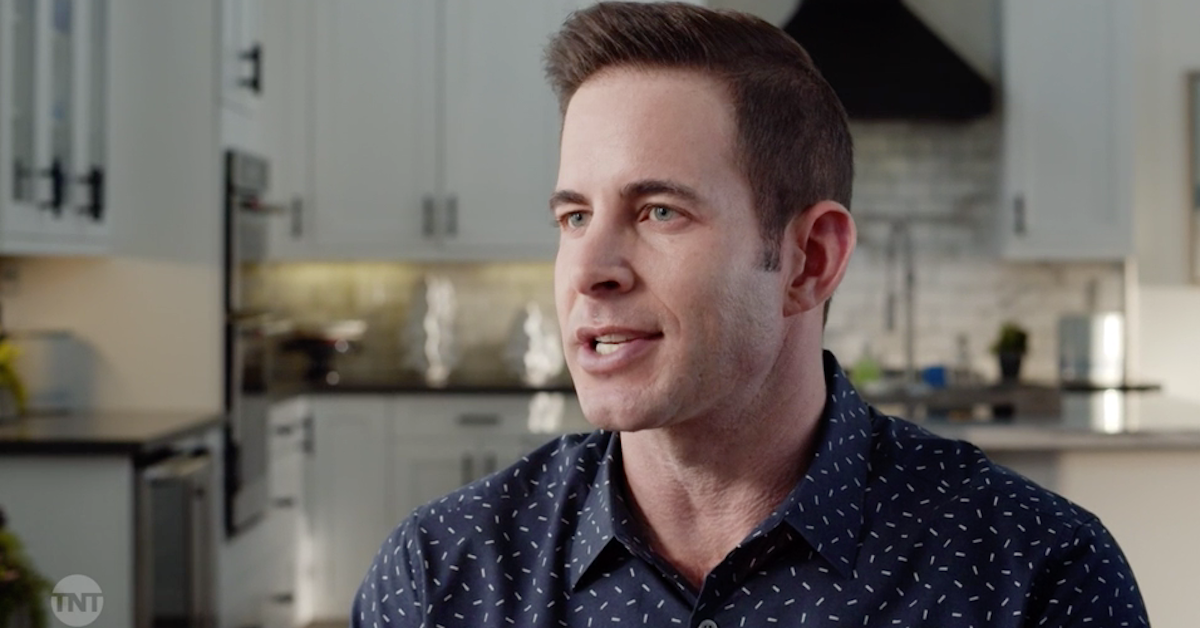 Tarek Hopes His 'Flip or Flop' Cancer Story Helps Save Other People's Lives
Article continues below advertisement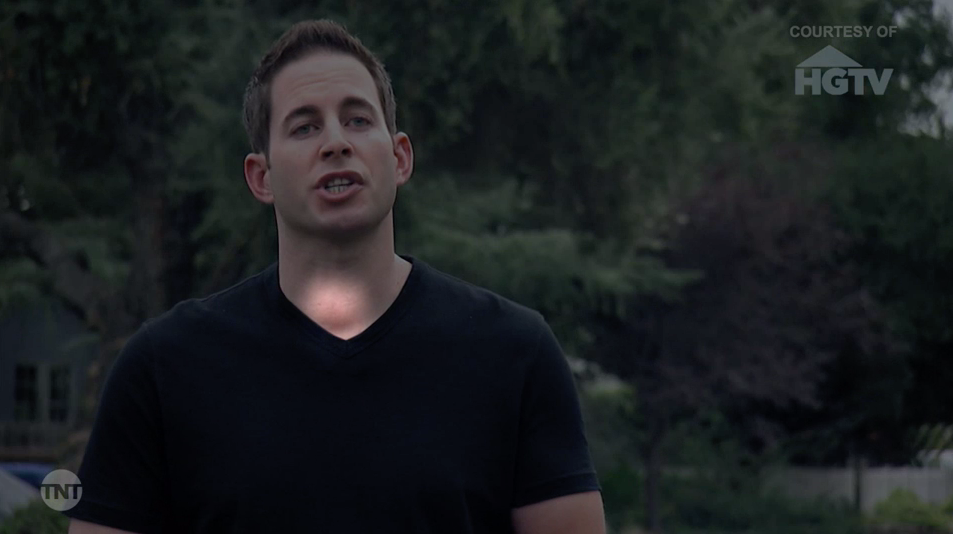 Article continues below advertisement
A cancer-free Tarek shares his lifesaving Flip or Flop story.
Chasing the Cure Presents Saved By a Stranger is a digital video series by the same people who bring us TNT and TBS's weekly live broadcast, Chasing the Cure.
In a clip, Tarek explains how a fan's email saved his life. "It was the beginning of Season 2 of Flip or Flop. I'm shooting my show. I'm returning emails and text messages. I'm busy with work. And then I get the email from the nurse in Texas."
Article continues below advertisement
"'This is not a joke,'" begins the email Tarek reads aloud. "'I am a Registered Nurse. I've been watching Flip or Flop. I noticed that Tarek, the host, has a large nodule on his thyroid and he needs to have it checked out."
As Tarek tells it, his "heart dropped" right away.
"I knew that if a nurse took the time, energy, and effort to send an email from Texas to mention my neck, there's probably something wrong," he said, adding that he booked an appointment with his doctor the very next day.
Article continues below advertisement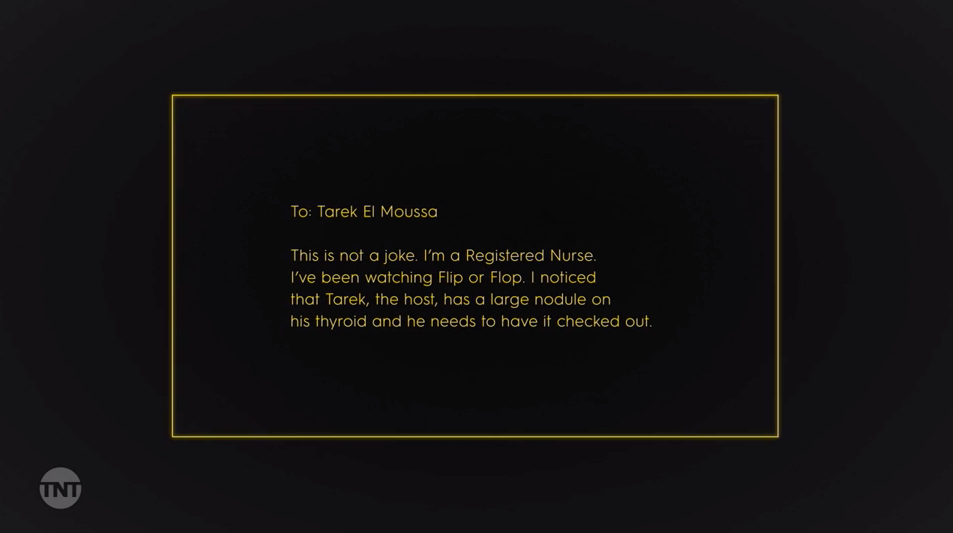 There, he found out that he had stage-three thyroid cancer. "They removed my entire thyroid, they took out a bunch of lymph nodes," he explained.
That same year, in 2013, Tarek also battled testicular cancer and was forced to undergo radioactive iodine treatment, in addition to surgeries.
Article continues below advertisement
"If she didn't send that email, there's a chance I wouldn't be doing this interview right now," he earnestly tells the camera. Today, Tarek is cancer-free and grateful to this fan who saved his life. "If she didn't send that email, maybe there are other people out there who never would have found out they had cancer because they didn't have my story," he continues.
"Every day, I wake up and I'm grateful," added the father of two. "I'm grateful to be alive, I'm grateful for the life I have. I'm grateful for my family and I'm just happy."
Article continues below advertisement
"It might sound a little bit crazy, but I feel like everything that happened to me happened for a reason and I wouldn't change it," Tarek said. "I'm thrilled to be sharing my story because I might be able to save another life."
Tarek credits "the power of TV," "the power of medicine," and "the power of people" with saving his life and hopes that others learn a valuable lesson from his cancer experience. "You can make the difference, you can have the answer," he says.
Watch Chasing the Cure live at 9 p.m. on Thursdays on TBS and TNT, and catch Tarek's moving story on Chasing the Cure's website, here.