This Teen Saved Six Lives With Her Heartfelt Messages
We're only halfway through 2018 and it's already proven to be a hard year for mental health. From the tragic deaths of Kate Spade and Anthony Bourdain to, errr, apocalyptic-sounding headlines plastered all over the news, it feels like a lot of us are struggling to keep going these days.
And while it's important that anyone in need reach out for help (1-800-273-8255), a young woman in England has been using unconventional ways to help people who feel like they've lost all hope.
Article continues below advertisement
Paige Hunter is an 18-year-old Brit receiving astounding praise for her efforts in saving as many as six lives through the heartfelt notes she's been leaving on Wearmouth Bridge in Sunderland, England.
The local Northumbria police has commended Paige for tying more than 40 notes on the bridge's railing, calling it an "innovative" effort to reach those "in a dark place."
Article continues below advertisement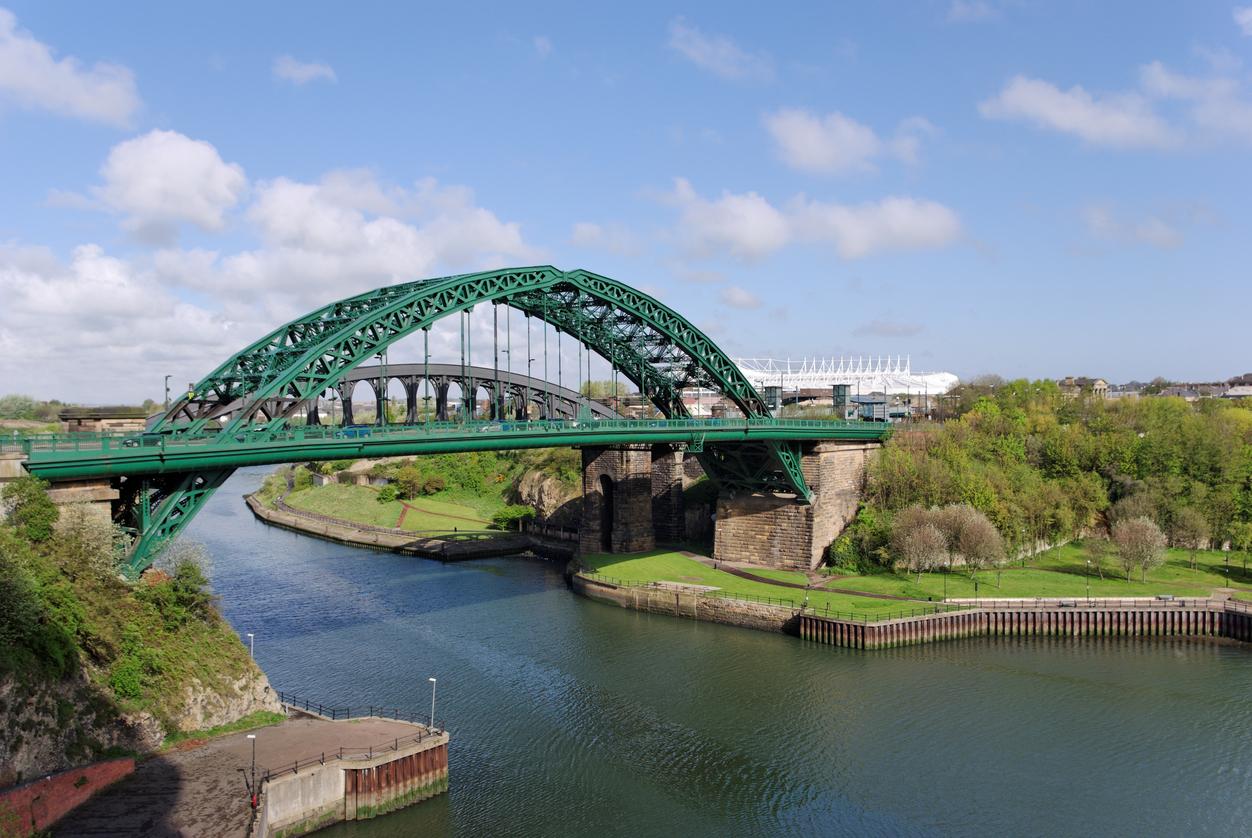 Paige has shown incredible empathy for people in need of support. The university student studying health and social care was presented with a commendation certificate by local police. Chief Superintendent Sarah Pitt, who is working with the city on other services to best help those facing mental health issues, said the following about the teenager's award:
"It goes to recognise her understanding of vulnerable people in need of support and the innovative way used to get to people going through a trauma.
Article continues below advertisement
"For somebody so young, that's a really good value to have and for us and the mental health teams across the board it could mean they access what they need and recognise there are options for them and to support them as they go through life circumstances.
"There used to be a stigma around this, but now it's very much accepted that when your brain goes through an injury or is struggling, it's fine to get support.
Article continues below advertisement
"I think Paige is a real inspiration and hopefully an inspiration to others. She's made a difference."
With several people afraid of tackling the subject of mental health despite its increasing importance, it's uplifting and motivating to see a young person thinking of groundbreaking ways to affect change in her community.
Article continues below advertisement
One of the people whose life these notes helped save took to Facebook to show their appreciation for Paige. They wrote:
"I want to say a massive THANKYOU!! to the young girl Paige Hunter … At 6 p.m. I went down to the bridge with every intention of ending my life to not only find when I get there bright coloured notes at least 40 each side. As I was about to climb over I stopped at a sign that said "Be STRONG because things will get better, it may be stormy now but it never rains forever" and alot [sic] more. If it was not for Paige I would have been at the bottom of the river and my family would have been broken. So THANK YOU!!! You are a beautiful young lady with heart [sic] of gold and deserve recognition for doing what you did <3."
Article continues below advertisement
Paige's touching notes included messages like, "Even though things are difficult, your life matters; you're a shining light in a dark world, so just hold on."
Article continues below advertisement
Police claim that six people to date have had a change of heart after seeing Paige's notes tied to the bridge, and the young woman says she can't "help but cry" every time someone shares their story.
Article continues below advertisement
I would say I have been trying to write this post for almost a week but I have had no idea on what to say and how to thank somone [sic] so much for saving my life and there is simply no words at all, seriously 💜
5 lifes 5!!! At the moment and probably many more that you don't know off, depression is a hard thing to deal with and i felt so so alone that i went to Wearmouth Bridge All I needed was somebody to tell me it was going to be ok or for someone just to say "when you feel like giving up just remember why you held on for so long" and that was my kids that's why I keep fighting every day to see them grow and Paige Hunter if it was not for you and what you did my boys would have had no one 💖 you are an amazing young girl!! Im proud of you and so is everyone 💜 the fact you have saved 5 families from getting the news that there father, mother, daughter, son etc has died from suicide, or they have went missing is something you need to be more than proud as i know all families will be and so is the city of Sunderland!!! 💖
You have showed how somthing to little and priceless can change the lifes of many. It should be made permanent 💖
I am now getting the help I need weather [sic]that be friends, family and professions it all because of you 💛💜 THANK YOU!! and I know that by the Sunderland Echo you haven't the easiest of lifes [sic] and that breaks me at such a young age you Paige remain strong💪 because we need more people in this world like you. Thank you for helping me see a sign that I was not ready to go 💞💞💞.
Article continues below advertisement
A beacon of hope for people going through tough times, Paige shared her own story of resilience:
"When I was young I went through a trauma and I couldn't see a light and felt really bad.
"People helped me and if it wasn't for them, I might not be here and I thought about if I could do the same for others by writing messages to help them.
Article continues below advertisement
Article continues below advertisement
The work Paige has done around Sunderland is nothing short of inspiring, and people around the world are taking notice. When asked about her good deed gone viral, she said: "The response has been amazing and I've had lots of comments from people saying how proud they are that I've done it."
Article continues below advertisement
"I wasn't doing this for an award; it was just something that I wanted to do. I just want to help people and I've been told it's already helped save six lives," the young heroine shared.
In addition to the police who presented Paige with an award, people on the internet are incredibly moved by the young woman's effort. One comment on her Facebook page read, "The world needs more young people like you," while another user posted, "Dear Paige, thank you for what you have done. Yours sincerely, Humanity."
Article continues below advertisement
Paige has gone above and beyond with her effort to help people struggling with depression, but her fight isn't over. She is now using the awareness she's spread to raise funds for a mental health organization. You can get involved by donating here.
If you or someone you know is contemplating suicide, call the National Suicide Prevention Lifeline at 1-800-273-8255. People like Paige prove there is in fact a lot of beauty in this world.
More from Distractify: