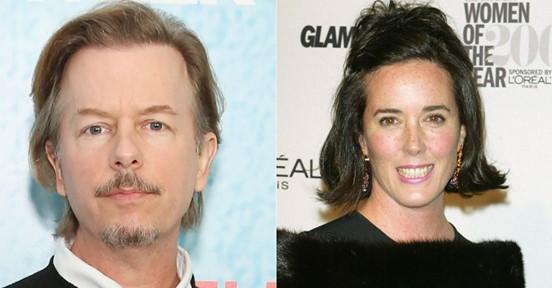 David Spade's Tribute To Kate Spade Highlights A Misconception Many Have About Mental Health
By Mustafa Gatollari
The death of a public figure and beloved designer like Spade understandably affected many people, but it's her immediate family who is bearing the brunt of the trauma from such a sudden loss.
Spade is survived by her 13-year-old daughter and her husband of 24 years, Andy Spade.
Andy is the brother of actor/comedian David Spade, who spoke on the recent loss of his sister-in-law on Instagram and Twitter.
In his posts he remarked on how funny Kate was, sharing two candid photos of the designer. In both pictures she's smiling. The moments are personal, beautiful.
"Fuzzy picture but I love it. Kate and I during Christmas family photos. We had so much fun that day. She was so sharp and quick on her feet. She could make me laugh so hard. I still cant believe it. It's a rough world out there people, try to hang on."
Coming from a comedian, being called funny is pretty much the ultimate compliment.
Spade, in a separate Twitter post shared this nice photo of Spade supporting the actor at a book signing. He echoed his love of her sense of humor. The look on Kate's face is a warm one.
Katy at my book signing. I love this pic of her. So pretty. I dont think everyone knew how fucking funny she was... Its a rough world out there people. Try to hang on
Kate Brosnahan met Andy Spade when they were both students at Arizona State University. Kate moved to New York City after graduating and Andy went to the city with her in 1988. He supported her career as a designer and in 1993 helped her launch a line of accessories. They weren't married at the time, but they called their new business Kate Spade. It was a smash success.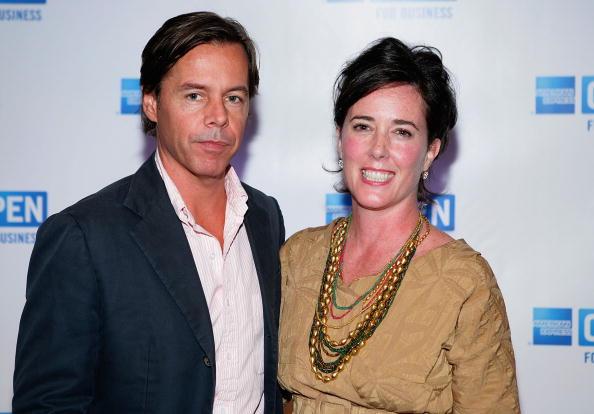 Andy Spade, in an interview with NPR described his relationship with Kate as being close - that they two of them "grew up together" in a way, starting in their 20s and into their 50s.
David Spade spoke a bit about his relationship with Andy and Kate back in 2015 on an episode of The Howard Stern Show.
"Growing up, I was always at least getting attention because he was cool. We were skateboarding together, but everyone liked him. He was always way ahead of the game. And then there was a window when I got on SNL where I was actually doing a little better and getter cooler for about a year and a half. Then they started Kate Spade and they blew by me on a rocket ship."
"I love having family around. Love [that] Andy's around. He's a smart f*cking guy. He knows his sh*t. And Katy's really, really smart and good — and she's hilarious."
Kate Spade's family released an official statement to the New York Times following her death, requesting that they be allowed to grieve in private.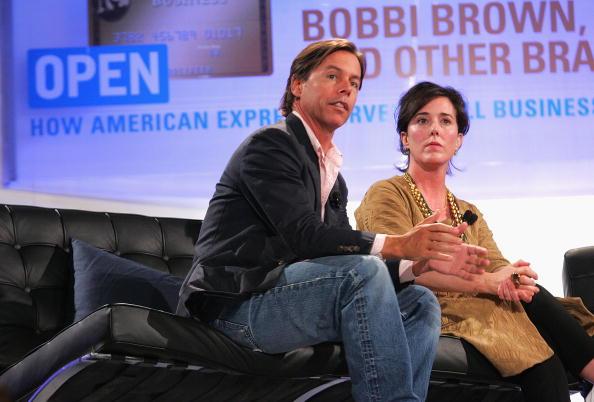 "We are all devastated by today's tragedy. We loved Kate dearly and will miss her terribly. We would ask that our privacy be respected as we grieve during this very difficult time."
Her impact on the world of fashion is undeniable.
She will most certainly be missed.
If you or anyone you know is suffering from depression and needs help, please, call the National Suicide Prevention Hotline at 1-800-273-8255.