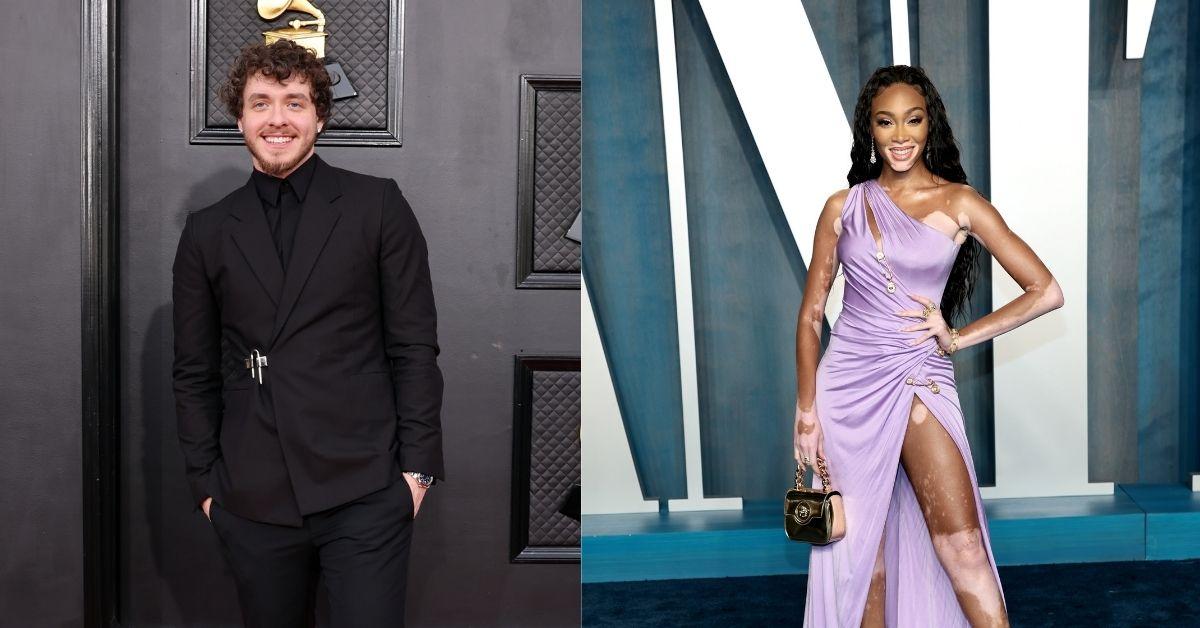 Yes, Rapper Jack Harlow and Model Winnie Harlow Are Related — Here's How
Rapper Jack Harlow and model Winnie Harlow don't just concidentally have the same last name. Here's how they are related to each other.
In 2020, Jack Harlow's "What's Poppin (Remix)" was the song stuck in everybody's heads. The single, which was popularized on TikTok, landed the Louisville, Ky., native on Billboard's Hot 100 chart and fast-tracked him to stardom. Later that year, he released his debut studio album, "That's What They All Say," and has since gone on to work with big-name artists like Lil Nas X.
Article continues below advertisement
Jack isn't the first Harlow to ever make it big, though. Believe it or not, he has another relative who is no stranger to fame. They share the same last name, and while it is now blatantly obvious that they are related, we must admit: We were today years old when we realized this.
Keep scrolling to learn more about Jack Harlow is related to model Winnie Harlow.
Article continues below advertisement
Winnie Harlow reveals how she and Jack Harlow are related.
It's not just a coincidence that Jack and Winnie Harlow have the same last name. They are actually cousins.
Winnie recently confirmed this on her Instagram story, after posting a poll for fans that spelled out her connection to the rapper. While the story has expired, screenshots posted to Twitter display the evidence.
Article continues below advertisement
For many users on Twitter, this was news.
Article continues below advertisement
However, it was never meant to be a secret. In fact, Winnie has previously shared photos with Jack that showed their relationship. "Hey cuz," she wrote in a caption alongside an October 2021 Instagram photo of her and the rapper.
Who is Winnie Harlow?
Winnie, whose real name is Chantelle Whitney Brown-Young, gained prominence in 2014 while appearing on Cycle 21 of America's Next Top Model. She came in sixth place.
Winnie, who hails from Canada but currently lives in the U.S., was the only Canadian to ever be ever cast on ANTM. She is also of Jamaican descent and since gaining a following, she has used her platform to raise awareness of the skin condition vitiligo.
Article continues below advertisement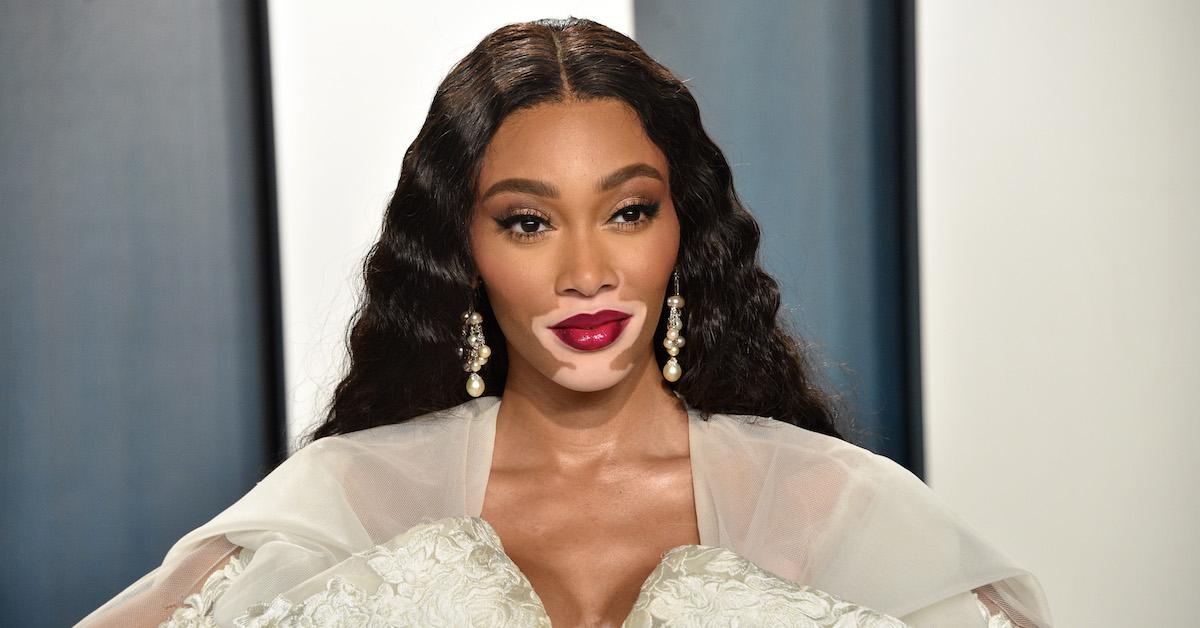 Winnie has had vitiligo, a skin condition that produces the distinctive pale areas around her mouth, torso, hands, and knee due to a lack of melanin, since her childhood. She was bullied for it and continues to receive harsh comments about it online. "I get comments saying that I'm a leper, I control how my skin changes, I bleach my skin, my skin's burned. None of those are true," she told The Sun.
Article continues below advertisement
Despite the vitriol she's received, Winnie seems to be doing better than ever. A well-known figure in the industry, Winnie has done campaigns for Fendi, Marc Jacobs, Tommy Hilfiger, and other big designers. She also walked the runway during the 2018 Victoria's Secret Fashion Show.
Her romantic life is nothing to scoff at either. She's previously been linked to Wiz Khalifa and Lewis Hamilton. These days, however, she's been seen snuggling up with Washington Wizards player Kyle Kuzma. While they've technically been together since 2020, they broke up for a few months in between. Currently, they appear to be going strong.
Article continues below advertisement
As for Winnie's cousin Jack, he appears to be riding solo right now. He has previously been linked to TikTok star Addison Rae; however, it's unclear if they were ever officially together.