Customer Put on Blast by Store Owner for Trying to Return "Disgusting" Worn Clothing
One store owner took to TikTok to show off a return she had received that was in poor condition. She asks TikTok users what she should do.
While I will admit that the idea of wearing an outfit for one night and then returning it for a full refund sounds tempting, it's beyond feasible and also extremely unethical. Once you cut those tags off and take the 'fit public, it's over. It's your outfit. No takebacks!
But not everyone likes to follow the rules, as one TikTok video illustrated.
Article continues below advertisement
A small business owner took to the platform to show viewers an outfit that a customer had worn but was still trying to return to her.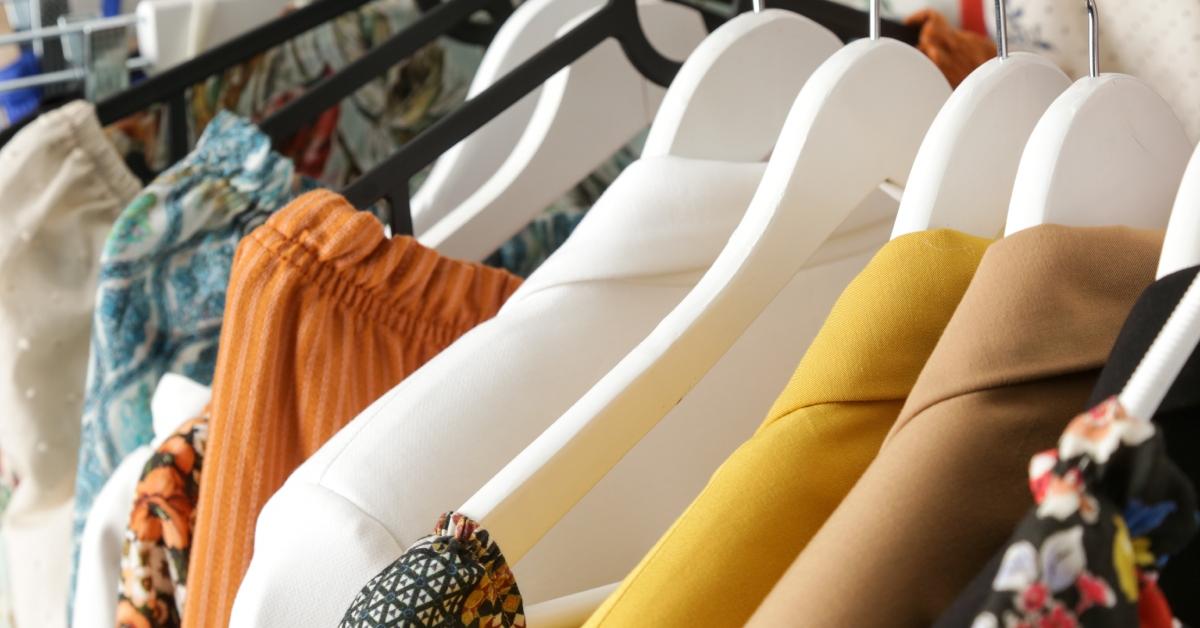 Article continues below advertisement
A store owner calls out a customer for trying to return an outfit that has clearly been worn.
Before we get to the tea, let's start with some background.
Simran (@sim.ksidhu on TikTok) is the owner of the Los Angeles–based online clothing store Pretty is Power, which is described as "an inclusive, sustainable, and ethical clothing brand that focuses on creating stylish clothing that also feels very comfortable," according to its website.
In addition to running the business, Simran also designs all of the pieces.
As such, it's clear that Simran puts a lot of work into her brand. So when she received an item for return that was in poor condition, she was understandably upset.
Article continues below advertisement
In a TikTok video, she showed users the light pink crop top and skirt that one customer was trying to return. "It's honestly disgusting. Look at the stains on this thing," she says as she examines the top up close.
Article continues below advertisement
She counts three stains and notes that there is hair all over the top. As for the skirt, there aren't any noticeable stains, but she notes "you can just tell that it's been worn."
Not to mention that the tags have been removed from both pieces.
Simran goes on to explain that she usually offers store credit for returns, assuming that the items are unworn and still have the tags attached. But this is far from a regular return.
Article continues below advertisement
"This deserves nothing," she says as she further investigates it.
"This girl 100 percent thinks she's getting a refund. Be honest, what do you guys think I should do about this?" she asks as she ends her video claiming that she needs to wash her hands stat.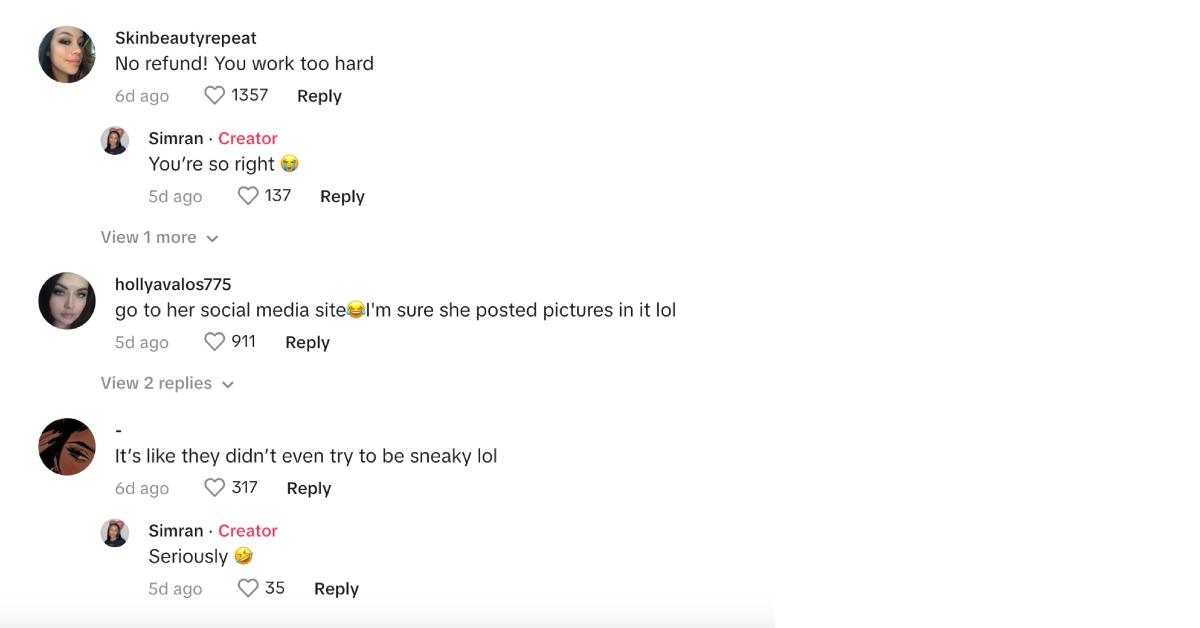 Article continues below advertisement
In the comment sections, users agreed with Simran that the outfit wasn't worthy of being taken back. "No refund! You work too hard," read one comment.
Another teased that this customer probably has photos of herself wearing the outfit on her social media accounts.
One user just wrote: "It's like they didn't even try to be sneaky lol."
"People these days have no shame," wrote another person.
Article continues below advertisement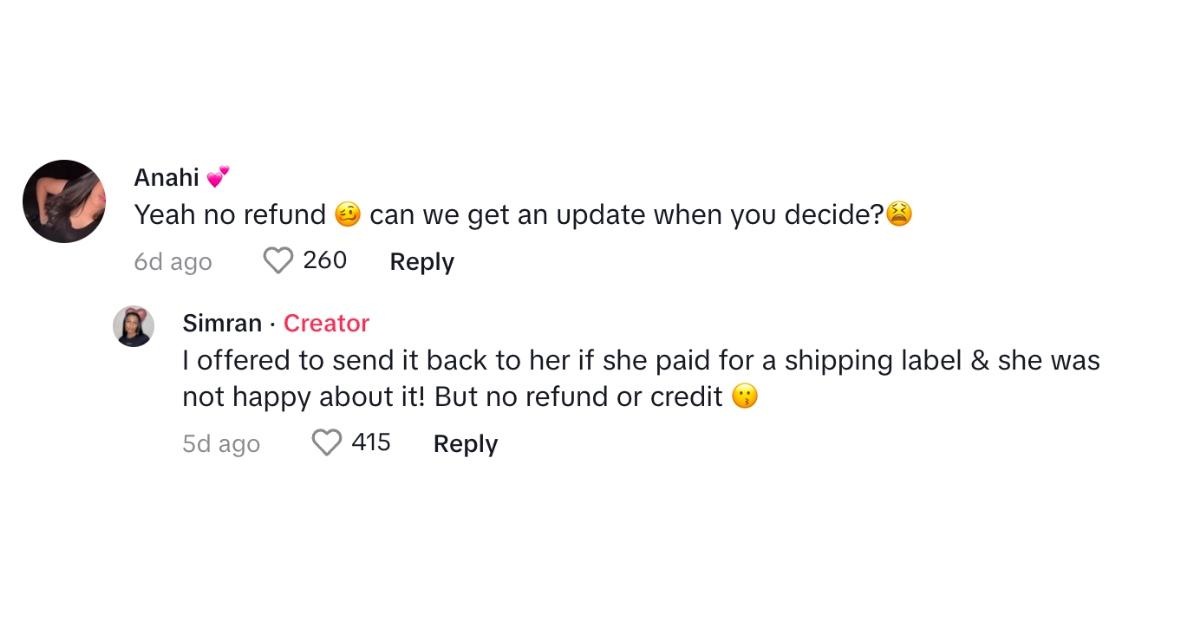 Simran eventually shared an update in the comment section explaining that she offered to ship the item back to the customer if she paid for shipping, but did not offer the customer a refund or store credit.
"She was not happy about it," Simran wrote.
But as one user wrote about the customer: "Oh well that's her own fault."