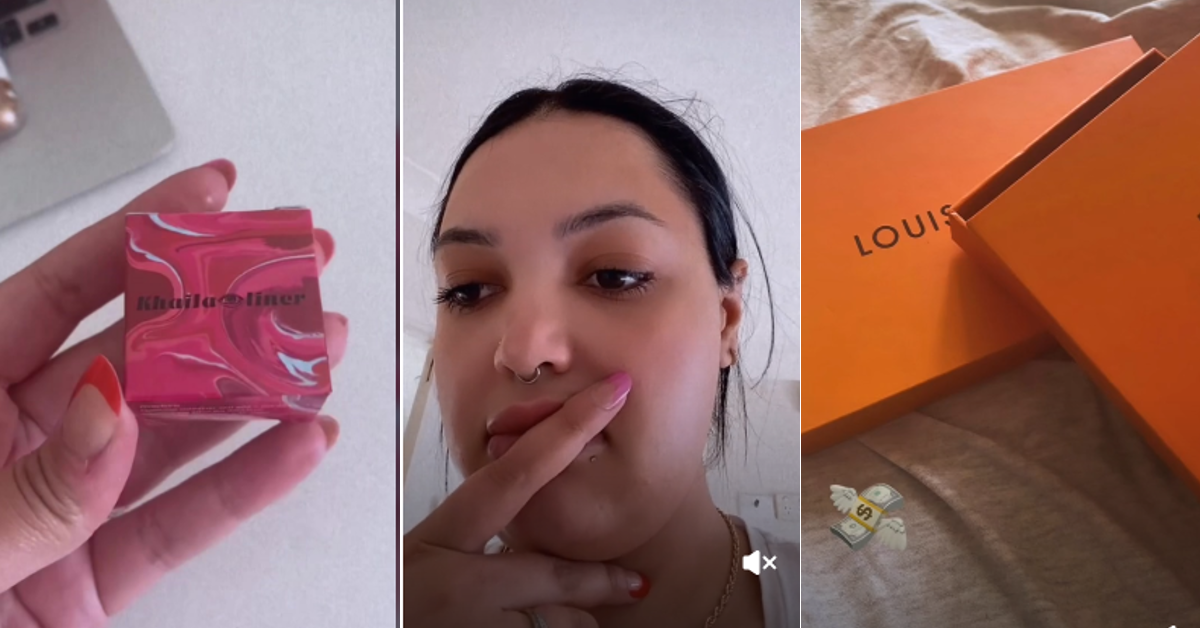 Influencer Tried Scamming Small Business Owner Until They Saw This Video
A zmall business owner spotted something strange in an influencer's story after they claimed they didn't receive a product in the mail.
If you're an Amazon Prime customer then you get some pretty great perks. Sure you get access to a bunch of streaming movies and TV shows that come included with your prime subscription, and you also get default quick shipping times for your orders.
But there's an added benefit: peak customer service whenever there's a mess up on one of your orders.
Article continues below advertisement
While living in my old apartment complex, I ordered an iron, and it never showed up. So I told Amazon and they sent me another.
That second one never showed up, so I just asked for a refund and they gave it to me. No questions asked.
Article continues below advertisement
Some people try to take advantage of lenient policies like these. This was probably what one influencer was trying to do when they told Aatikah Santos that they didn't receive their order in the mail.
Aatikah owns the Australian-based online business Khalia Beauty Bar. She uses social media to promote her wares and in this instance, out an influencer who got caught in a lie.
In a viral video on Khalia's company TikTok account, Aatikah starts by showing what the packaging for her products looks like. Then she cuts to a screenshot of the customer's email where they claim they never received their order. Then she cuts to the customer's Instagram and what's chilling on her bed right above an open Louis Vuitton package (which may have been a bootleg)?
Article continues below advertisement

That's right! An open box of one of Aatikah's products.
"I haven't received my order! Can you resend it or refund it? Thanks," the customer wrote. Given the video evidence that Aatikah provided, this is most probably a lie.
Article continues below advertisement
Yahoo reported on Aatikah's response to discovering a customer was trying to scam her, especially since she's a small business owner: "It was truly upsetting. I put so much time and hard work into establishing my business to where it is today, and to see firsthand proof that they had been untruthful was very upsetting."

Article continues below advertisement
What's more is that Aatikah went out of her way to meet the influencer's needs by complying with a request to combine two orders into one and refunding her the cost of extra shipping. According to the small business owner's side of the story, it appears that this wasn't enough for the influencer, who was also trying to get the money refunded for her purchase or another product.
"It was a horrible feeling. I'm very new to collaborating with influencers and micro-influencers. Unfortunately, I've had my fair share of bad experiences, but those who I still work with are absolutely amazing and are very talented artists," Aatikah said.
In case you're wondering, she did indeed respond to the influencer and uploaded the response to the company's TikTok account.
Article continues below advertisement
"Your tracking number says it's been delivered. You also posted this onto your Instagram story, you may want to [check] the background before you post. Our packaging can be seen in the background so I can only assume that you did in fact receive the order," she wrote in her email.
She added, "We don't appreciate being lied to."
Article continues below advertisement
Tons of TikTok users were thrilled to see Aatikah catch an entitled and scheming influencer (you know the type) in the act. For the makeup manufacturer, she said that she's just happy she was able to let other small business owners know that they have a voice and don't need to be bullied by someone who pretends to be fabulous on the internet for a living.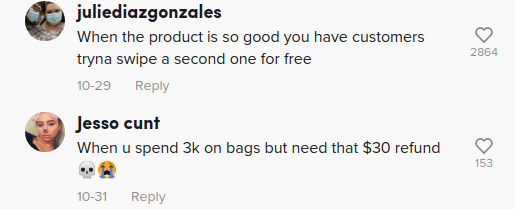 "Don't be afraid to defend yourself and [your] business," she advised. "People often worry about the negative impact this will have on a business, but letting someone walk all over your business is not right! We need to speak up rather than just processing a refund to make the problem go away."