Dad Won't Let 21-Year-Old Son Back in House After Ill-Advised Spring Break Trip
Peter Levine wouldn't let his 21-year-old son Matt back in the house after Matt elected to go on spring break to Texas during a pandemic.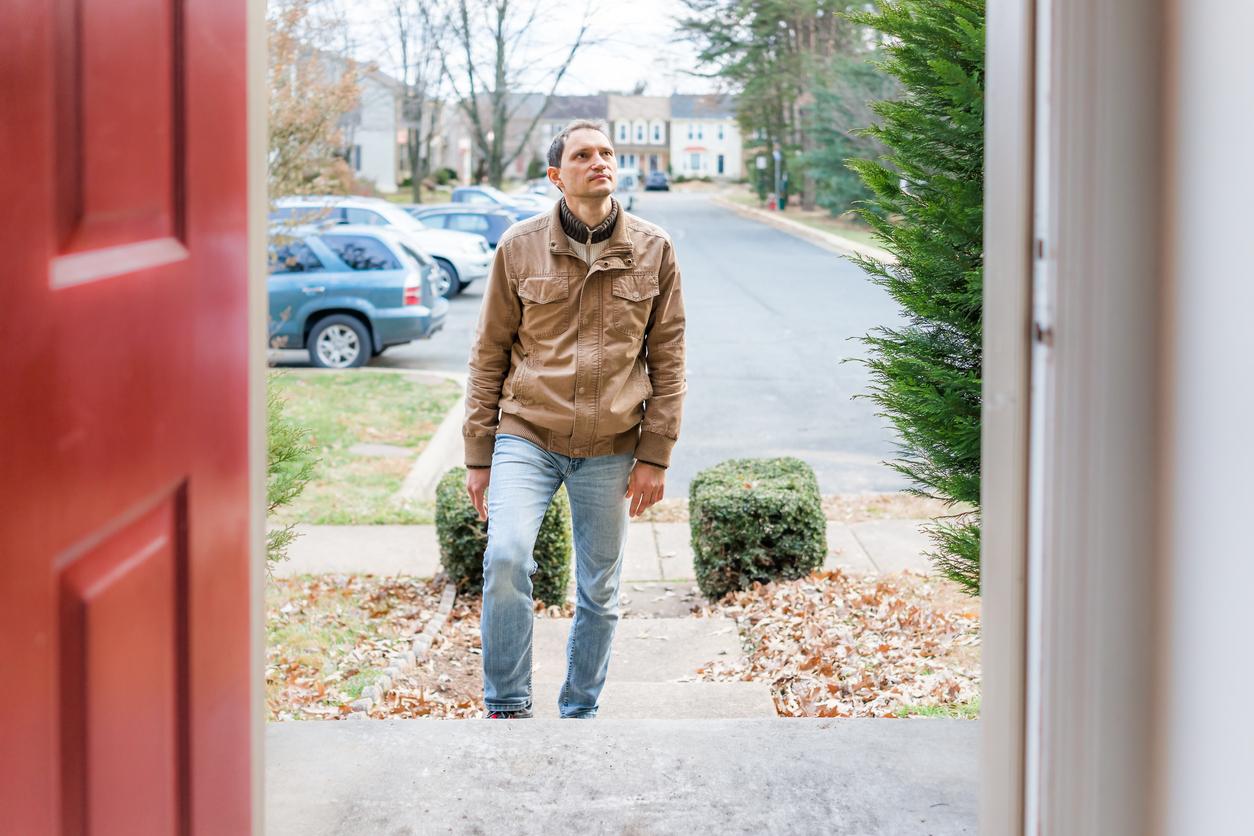 Peter Levine, a 51-year-old father from Nanuet, NY, recently refused to let his 21-year-old son Matt back in the house after he returned from a spring break trip to Texas. Peter had urged Matt to cut his trip short due to concerns about the COVID-19 pandemic, but Matt (of course his name is Matt) wouldn't budge.
Article continues below advertisement
And he wasn't alone. For the last several weeks, young people have been carrying on with spring break and other public gatherings, even as the news about the coronavirus became direr and direr. Peter told the New York Post that he spoke to Matt every day while he was on his trip, trying to get him to come home.
Article continues below advertisement
"I was aggravated," Peter said. "The news here was getting worse and worse. Matt sent me pictures of him and his friends congregating outdoors and listening to live music. It's the scene you would not want to be in."
Matt and his friends were originally supposed to return to stay their family home after the trip, but Peter decided he wouldn't let them. "His grandparents live here and there is no need to expose them to god knows what he had been exposed to!" Peter told the Post.
Article continues below advertisement
And Matt's trip was becoming a big ol' bummer anyway. "We were only allowed to go to the beach in small groups and couldn't have speakers; by then, there was basically no one on the island. The police seemed like they were trying to ruin our good time," Matt said.
Alternatively, the police were probably trying to keep them from spreading an extremely deadly and contagious virus. Boo hoo!
Article continues below advertisement
After a harrowing journey including rerouted and canceled flights, Matt and his friends finally got home to New York. But Peter refused to pick them up from the airport. So they had to figure out their own way back to Nanuet.
But once they arrived, Peter wouldn't let them in the house. He knew how dangerous the virus was and he didn't want to risk any of those kids transmitting it unwittingly to him or his elderly parents.
Article continues below advertisement
He told the Post, "I had filled the trunk of Matt's car with groceries and left him an envelope containing $300 in cash. All the guys' keys were on the front seat. They got out of the car [from the airport] near our driveway and I said, 'Stay right there! Do not go any further!'
"The guys were tired and they had a two-and-a-half-hour drive ahead of them. I love my son, but they were not sleeping here. I said, 'If any of you have to pee, we have some bushes.' Two of them took me up on it."
Article continues below advertisement
It's not as if he left Matt with nowhere to go. He attends Springfield College in Massachusetts and has an off-campus house there that he shares with some roommates. Matt will stay there for as long as it takes to ensure that he's not a risk to anyone else.
Article continues below advertisement
"Their lease ends in June and none of the parents want them home," Peter told the Post. "It's too risky." It's unclear whether or not Matt was OK with this arrangement, but I guarantee it's better than if he had come home and brought COVID-19 with him.
Peter is getting praise left and right for being properly concerned about the risks associated with the virus. "Excellent! Obviously the Dad has the brains in the family," one person on Twitter wrote.
I happen to agree! If Matt seemed healthy and fine, that doesn't mean he wasn't carrying the virus. He was perfectly able to hop in his car and head to his apartment. That's absolutely what he should have done. Peter was just looking out for his entire family by not letting Matt come home. I'd probably do the same thing if I were him.