Sons Prank Dad for Birthday by Putting His Phone Number on a Billboard
Two sons pranked their dad by taking out a billboard urging people to wish him a happy birthday — and included his phone number. See the sweet messages that came out of it..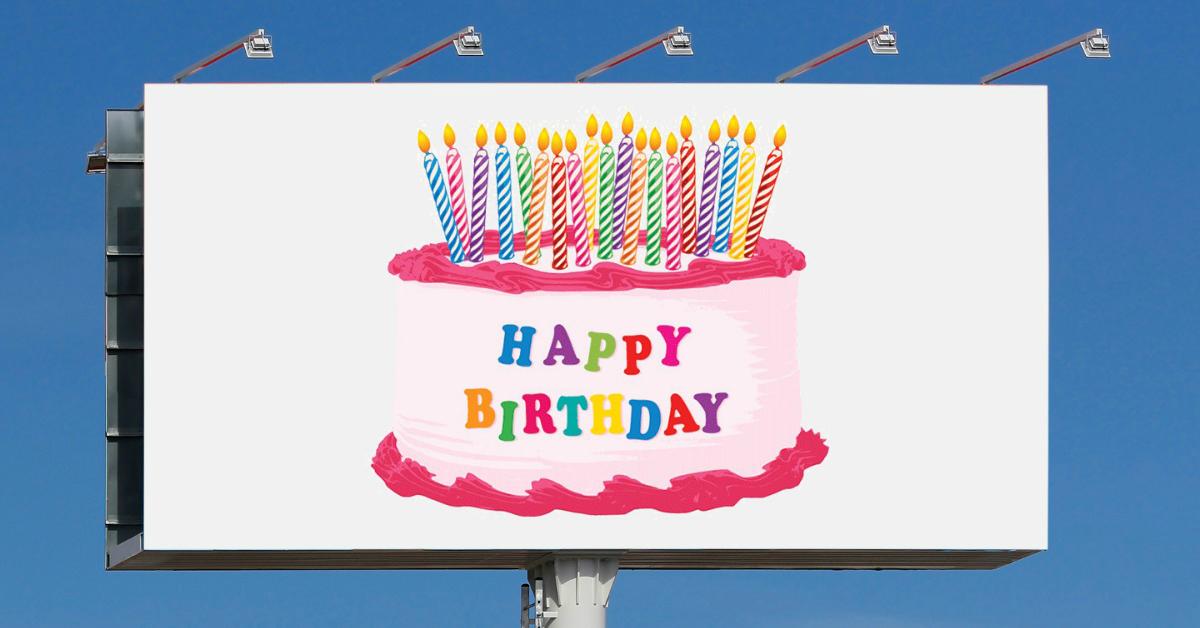 A dad got more than a few birthday wishes when his sons pranked him with a billboard for his birthday asking complete strangers to text him on his special day.
One of the greatest pleasures of being a dad, for me at least, is to lightheartedly prank and joke around with your kid. My son loves playing hide and seek and when I manage to actually hide out of his sight and surprise him as he searches for me.
Article continues below advertisement
And he's even turning the same corny jokes and pranks on me. Just the other day when it was my time to search for him in hide and seek, he put stuffed animals under the blankets in his bed to make me think he was under there.
It wasn't until I checked under the covers and saw that his stuffed dinosaurs and turtle were under there, that he sprung out from the closet to spook me. It was at that moment that I realized the student had become the master. My heart swelled with pride and I immediately started thinking of ways I could up my game.
That's probably how Chris Ferry felt about his two sons from Florida (one who also named Chris) pranked him with this billboard they set up in Atlantic City, NJ.
Article continues below advertisement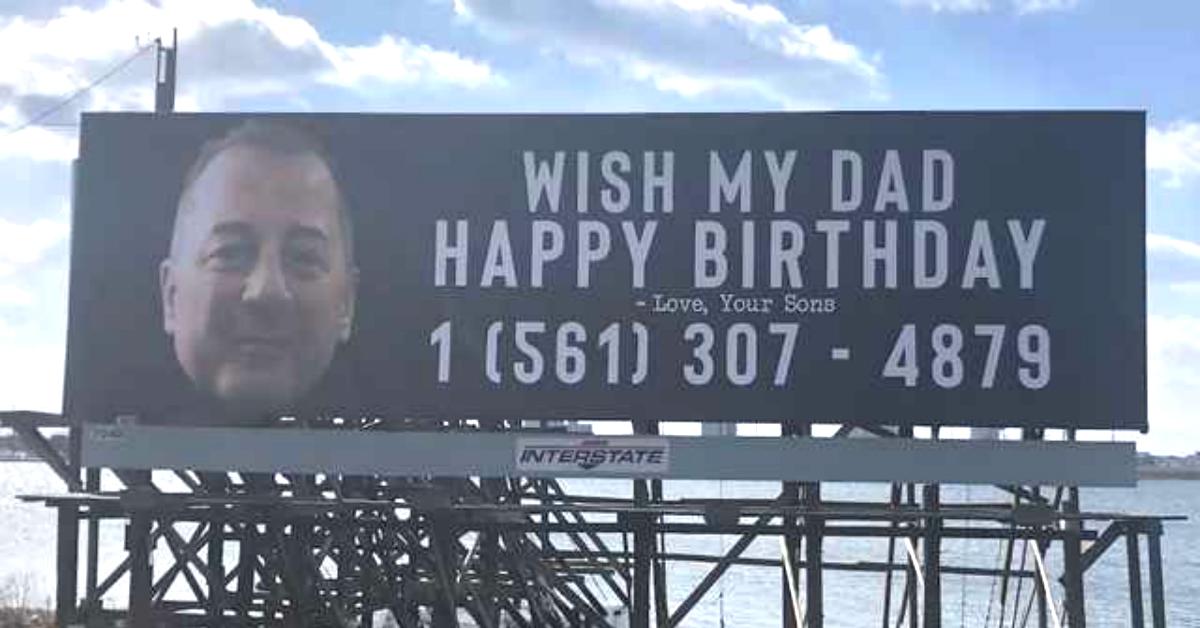 When the two brothers put their heads together in an attempt to come up with the perfect birthday gift for their dad's upcoming 62nd, they were fresh out of ideas. But then Chris Jr. had an epiphany:
"I called my brother and I asked him, 'Why don't we put a billboard right outside of Atlantic City saying, 'Wish my dad a Happy Birthday.' And he loved it. He started dying laughing. So that's what we did."
Article continues below advertisement
On Thursday morning, their father, who lives in New Jersey, received his first text. He had no idea who it was from. All it said was "Happy Birthday."
Chris Sr. texted back saying, "Who are you?"
The stranger responded, "My name is Nick."
"How do you know my birthday is coming up?" Chris Sr. asked, probably freaking out that someone he's never met out of the blue knew so much about his personal life.
Nick's response? "I saw it on a billboard."
Article continues below advertisement
It didn't take long for Chris Sr. to rack up some 15,000 calls, texts, and Facebook messages in just three days.
His son, Chris Jr., couldn't believe the reaction his little birthday prank garnered.
"We thought it was going to be a local joke, people would call. I guess when we put it on social media, that's when it really started going crazy."
What's really impressive was how far news of the billboard spread all over the world. Chris Sr. was getting birthday wishes from people all around the globe:
"I've received texts from all over the world, as far as the Philippines, Kenya, Luxembourg. It's been crazy."
Article continues below advertisement
And it's not just texts. He receives voice messages and phone calls of people singing "Happy Birthday." Some people message to talk about their own fathers. Way to make it all about you, birthday wishers. Sheesh, this is Chris Sr.'s day, what gives?
Article continues below advertisement
The hard question I have for Chris Sr. is how much stress this is putting on his poor cell phone. Here's hoping he performed a factory reset recently, because if there was any slowdown on the device before the birthday messages, it's probably blowing up like crazy now. And it is:
"I can see my texts go from 10 or 20 to over 600 in a matter of minutes."
While the two brothers admit the billboard prank is going to be hard to top for their dad's 63rd birthday, they're already plotting a follow-up. One of the "brainstorms" they came up with is a bigger billboard. I'd suggest pivoting and going in another direction, but what do I know? I never had a birthday prank for my dad go viral.