Dad Creates "Guest List", Acts as Bouncer for 10-Year-Old's Birthday Party in Viral TikTok
Dad pretends to be a bouncer for his 10-year-old's birthday party and goes all out with security pat downs, a guest list, and special lanyards.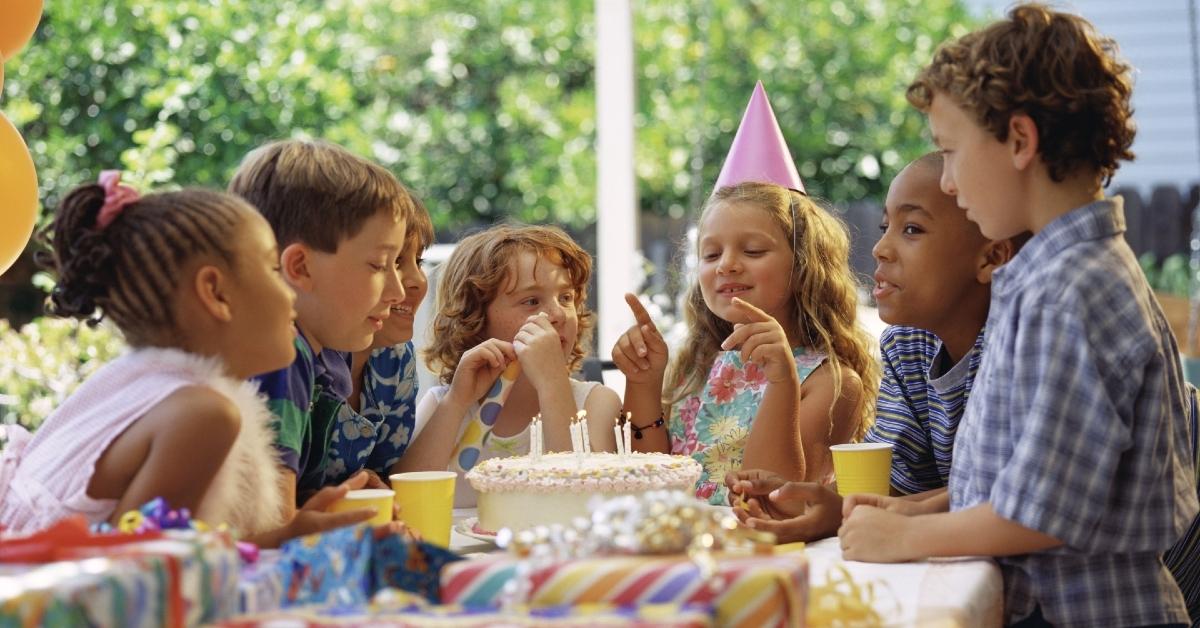 As a parent, it's important to know who your kids are hanging out with. As the old saying goes: "you are the company you keep." Of course, there are exceptions to this rule, but if you allow yourself to be close to some people and invest a lot emotionally into folks who shouldn't be in your inner circle, you'll start to alienate the people who probably have a better effect on your life.
Article continues below advertisement
So maybe it's a good idea to categorize the people who take up a lot of your time and energy but are objectively not-so-great for you as, "arm's length" friends that you decide to not make too privy to your personal affairs.
But learning to do that takes a lot of courage for a person to really look at themselves as a third person and then act accordingly.
Or it could help if you've got some parents trying to reinforce those morals in you from a very young age like this dad seems to be doing while he acts as a bouncer for his son's 10-year-old birthday party.
Article continues below advertisement
In a clip posted by @connells18 on TikTok, a text overlay reads "Top flight security For a 10-year-old birthday party lol." In it, Dad can be seen looking at a list of names as he pats down kids who he then allows into a home that has a "Game On" graphic plastered on the door.
Article continues below advertisement

The design features two console controllers, suggesting that a gaming party has been set up for the birthday and all of the action is going on indoors.
However, guests have to make it past the "guest list" that dad created. After patting down a kid in the green t-shirt, he lets them go inside.
Article continues below advertisement

The TikToker recording the video, the bouncer-in-question's wife, laughs as she records the video and is tickled pink by how seriously he's taking the proceedings. She sporadically laughs throughout the clip as he vets a second child, and also pats them down before letting them inside the home.
Article continues below advertisement

After that, he sees his wife recording. He looks directly into the camera and smiles. The video then transitions to another kid standing outside of the house, and the dad tells him he's not allowed inside. He then looks inside to check with someone, presumably his son, to see if it's OK for this other kid to come inside.
Article continues below advertisement

After writing their name down on the list, he grabs a lanyard that functions as his pass into party. The third child gets the pat down treatment before he too lets them indoors.
Article continues below advertisement

TikTokers who saw the post applauded the dad's dedication to the bouncer role, with many stating it enhanced the kids' experience. Some said that "he won the best dad of the yr" award with his guest list.
Article continues below advertisement
Others quipped that he was having "more fun than the kids with this one" while another remarked, "Got them kids stressed hoping they can get in"
Another TikToker remarked, " loved every single thing about this!! The notebook, the badges, the pat down…all he needed was a "security" t-shirt!!"
Article continues below advertisement

What do you think of the way dad handled this situation? Do you think the kids he was patting down outside of the party would feel like their time inside the party is a little more special now as a result of his newfound bouncer identity?