Guy Gets Kicked Out of Gym by "Disrespectful" Employee, Owners Do Nothing to Fix Problem
A gym goer with a sizable TikTok following delineated how he was kicked out of a gym for the first time in his life due to an employee's disrespect.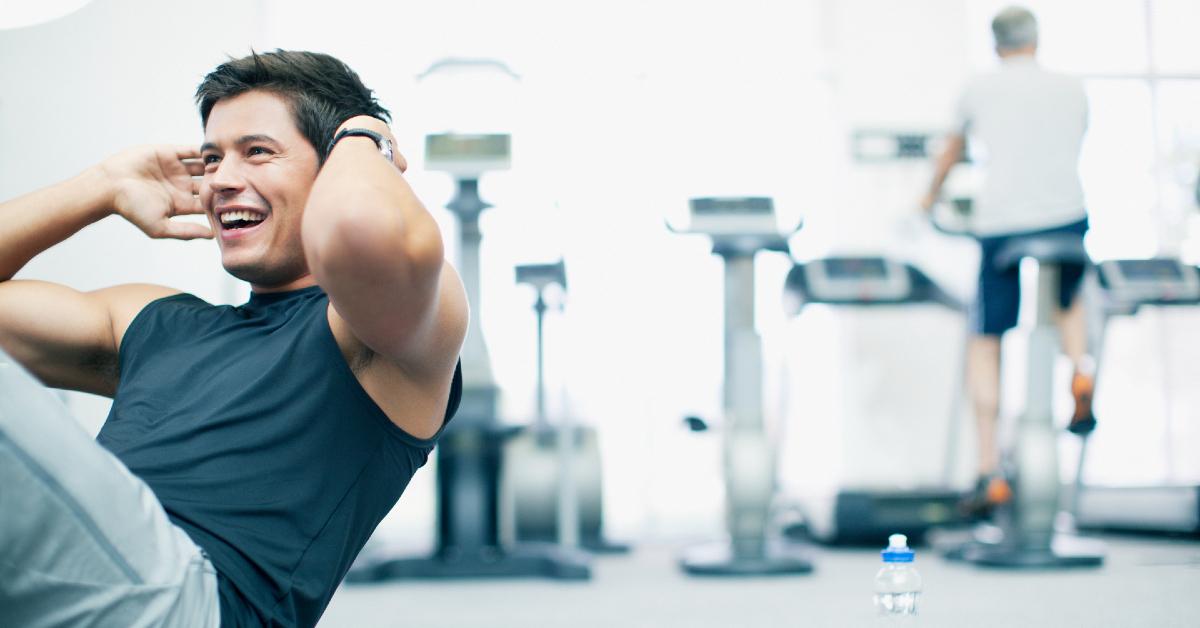 IFBB Pro competition bodybuilder and TikToker Mark Hunter Jr. @markusfit has a large following on social media for his fitness-related content and his candid approach to training and genuine personality.
As someone who understands the do's and don'ts of using gym equipment, he was shocked to find himself in a situation where he was getting kicked out of a gym.
Article continues below advertisement
He says in the video,: "So for the first time ever in my life I just got kicked out of a gym. And the gym that I got kicked out of was a very popular gym in San Diego, it's called 'TG' or 'The Gym.' Now I've been going here for like five years I've never had an issue I always re-rack my weights I always clean up after myself."
He continues, "I know plenty of people there and I'm always very respectful of the owners and the other people and the equipment. And I have never experienced anything like this. So what happened was I was using the hack squat, it was like my third exercise in and I was re-racking my weights. So I was re-racking my weights right here, I had already re-racked the weights on the other side over here."
Article continues below advertisement
He goes further into the beginning of where things started to go awry, "When I was re-racking my weights there was already weights on the re-rack so it looked like this. It was a 10, a 45, and a 45 that I did not use they had already been there and I did not see this 10 that was sitting there. For visual this is kind of what it looked like. So I was on this side, I couldn't even see the 10 I didn't know it was there."
Article continues below advertisement
The TikToker delineates what went down, "So I put my 45s over this so it was like my two 45s, these two existing 45s and then the 10. So I have my headphones on I'm like re-racking the weights and this guy comes up to me and he says something so like I take my headphones off I'm like what's up? And he goes, 'That's how you re-rack your f***ing shit.'"

Article continues below advertisement
Seems like a kind of confrontational way to go about approaching someone's gym etiquette, right? That's what this TikToker thought as well, trouble is, he had no idea that the dude who had accosted him was actually an employee of the gym. "I had no clue this dude worked there so I just kind of look at him I'm like [gives a look] and put my headphones back on."
The trouble didn't end there, "So I'm walking to my next exercise and he comes up to me he's like what's your membership number? So I tell him and I see him walk to the front." It's at that moment Markus realizes the man who approached him worked at the gym.
Article continues below advertisement

So after walking up to the front desk to talk to the guy he asks if everything's OK and after initially saying everything's OK the employee then tells him that he needs to renew his membership. Markus tells him that's not a problem, hands him his card to renew it and then explains to the worker that the weights he had a problem with not being re-racked weren't his.
Article continues below advertisement
The guy then responds by saying, "Well that's fine, but it's my f***ing job to tell you how to re-rack them."
Markus then tells the employee he doesn't understand why he's being "so rude" and again reiterates that it wasn't his fault those weights were there in the first place.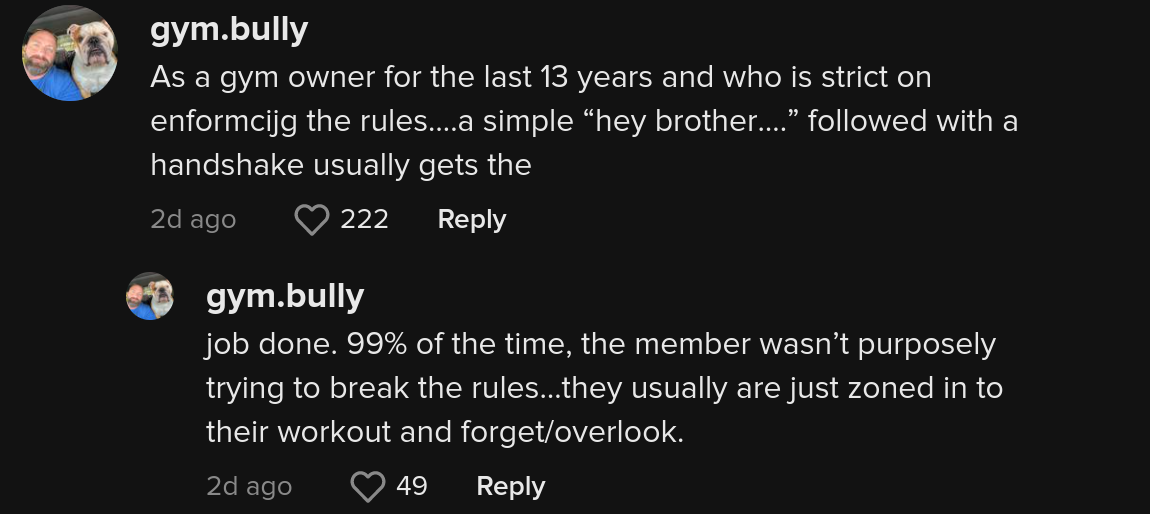 Article continues below advertisement
The employee then tells him if he wants to keep on "running his mouth" then he could just leave the gym. This is right after Markus just paid for his membership at the gym. "Uh I just paid and he's like no you know what get the f**k out, get the f**k out of here."

Article continues below advertisement
Problem was that the worker still had his card and he pointed out that he just paid, and the employee said it's no problem, he'll void the transaction, which he does, and then smacks the card down with the receipt. Markus then asked him for his name and said that he would see him the following day at 11.

Article continues below advertisement
In a follow-up video, he said that he took the time to go back to the gym to talk to the owners, and the irate employee, Cole, to discuss what had happened. Markus says that from the get-go, while the owners of the gym were respectful towards him, their talk didn't go as the TikToker had hoped.
Article continues below advertisement
Markus thinks that his video about the incident must've caught their attention because the rating for the gym plummeted on Google since he posted his clip to an abysmal 1.3 out of 5 stars.

Article continues below advertisement
As it turns out, Cole seems to be a recurring problem from several people who said that they too worked out in the same location and have had run-ins with Cole that weren't exactly favorable.
Although Markus pointed out that he wasn't the only one who took issue with Cole's behavior, the owners said that Cole wasn't going anywhere and they asked Markus to not show up at their gym for the next few weeks, presumably until things cooled down.
Article continues below advertisement

While the owners of The Gym did say that Cole's behavior was out of hand, that they would only "talk to him" about the incident. He said that while the location is a great place to work out, he's not going to be paying for a membership there any longer based on how Cole treated him and the management's response to Cole's behavior.