A Bodybuilder Calls out TikToker for Hogging Gym Equipment and GymTok Is in Shambles
Most of us can agree that hitting a public gym — from Planet Fitness to Blink — at certain times throughout the day will have a crowd. So, it's important to be courteous to other folks since it's a shared space.
After all, it's pretty annoying to deal with people failing to practice proper gym etiquette — from cleaning machines after use to rushing folks off of machines.
Article continues below advertisement
However, there are times when people make it a point to be inconsiderate, which can cause drama to unfold. And these days, selfish behavior can be magnified through social media, especially TikTok.
Case in point: bodybuilder Joey Swoll (@thejoeyswoll) putting fellow TikToker @yourfriendtrin on blast in 4K for hogging gym equipment.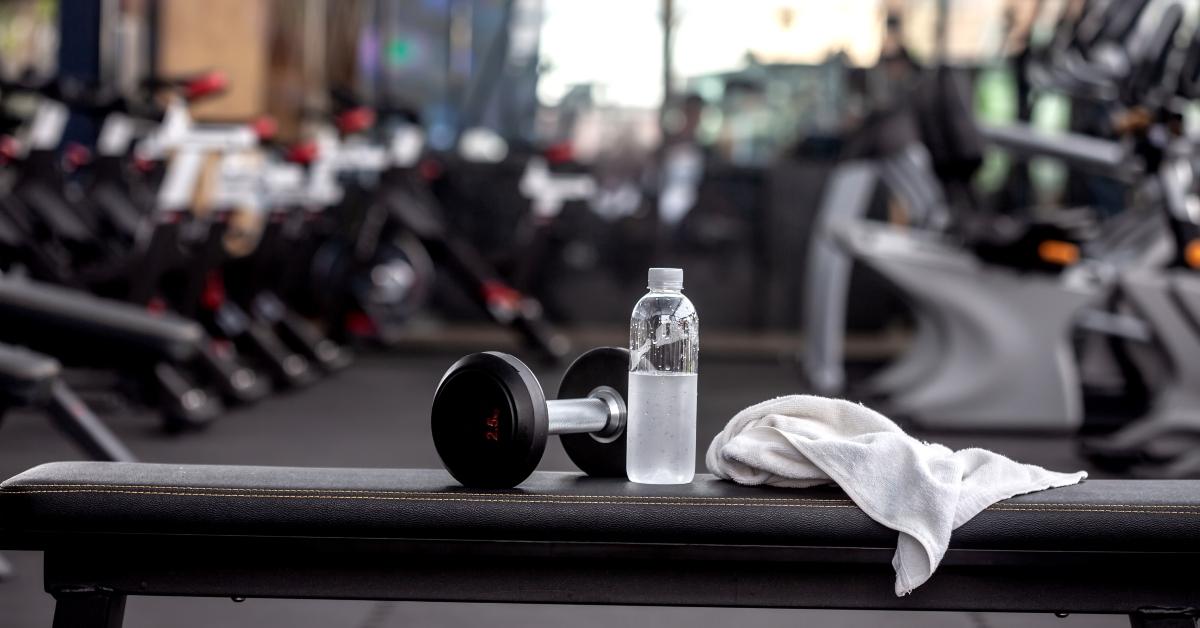 Article continues below advertisement
Joey Swoll put TikToker YourFriendTrin on blast for hogging gym equipment.
In Joey's video response to a now-deleted TikTok by @yourfriendTrin, Trin can be seen in the middle of a pulldown set as a woman walks up to ask if she can use the machine. Keep in mind, the woman is asking to use a section of the machine Trin is not using at the time.
"I'm using that," Trin tells the woman as she's exercising.
"You're using this one?" the woman asks.
"Yes I am," Trin replies and the woman proceeds to walk away. The caption of Trin's video reads "Let's talk gym etiquette, friends!" and goes on to explain that if you see someone using equipment in a particular area, they may be doing supersets (i.e., using two machines back-to-back).
Joey stitched the video to give his perspective on the situation. He immediately called out Trin's selfishness for getting upset about being asked to use a machine she's not actively using.
Article continues below advertisement
"Then you want to post a video to bash her, to say that she's rude, doesn't have common courtesy, and use her as an example of what you think good gym etiquette should be. Really?" Joey said.
Joey said that the woman asking to use the machine Trin wasn't actively using did nothing wrong.
Secondly, Joey shared that there's nothing wrong with supersets, but good gym etiquette consists of allowing others to use a machine you plan to superset on if you're busy on another machine.
Article continues below advertisement
Joey also shared that Trin could have simply talked with the person briefly "like a human being." But, for Trin to call this woman out for "likes and attention" is completely wrong.
Someone in Trin's comment section pointed out Joey's same sentiments about gym etiquette. Interestingly, Trin expressed in her reply that people at gyms and the woman in the video don't have common sense.
Article continues below advertisement
Joey ended his TikTok by sharing his disappointment. He urged Trin to do better and used this as a teachable moment for folks on how to navigate in a crowded gym.
"The gym is a shared space, you don't own it or the equipment. Always be kind and NEVER act like you're better than anyone," Joey captioned his TikTok.
Article continues below advertisement
Article continues below advertisement
And of course, folks who commented under Joey's TikTok are all aligned. Trin had no business being selfish and difficult for no reason.
Oddly, many people pointed out that Trin has now deleted the TikTok video of her shaming the woman. Unfortunately, TikTok videos can last forever, thanks to the stitch feature.
Keep in mind, Joey is known to call people out on their foolishness in the gym. In March 2022, Joey called out a TikToker for shaming a gym member who couldn't deadlift a weight. Not to mention, he also called out a fitness influencer in January 2022 for taking a video of a man and shaming his workout technique.
So, if you have the same mentality as Trin, please do better because this situation could have been 10 times worse. After all, the last thing we need to see is people arguing or fighting in the gym.