The Stitch Feature on TikTok Is Used for Working With Other Users' Videos
Some less experienced users on TikTok are wondering what the stitch feature is, how to use it, and how it differs from other features on the app.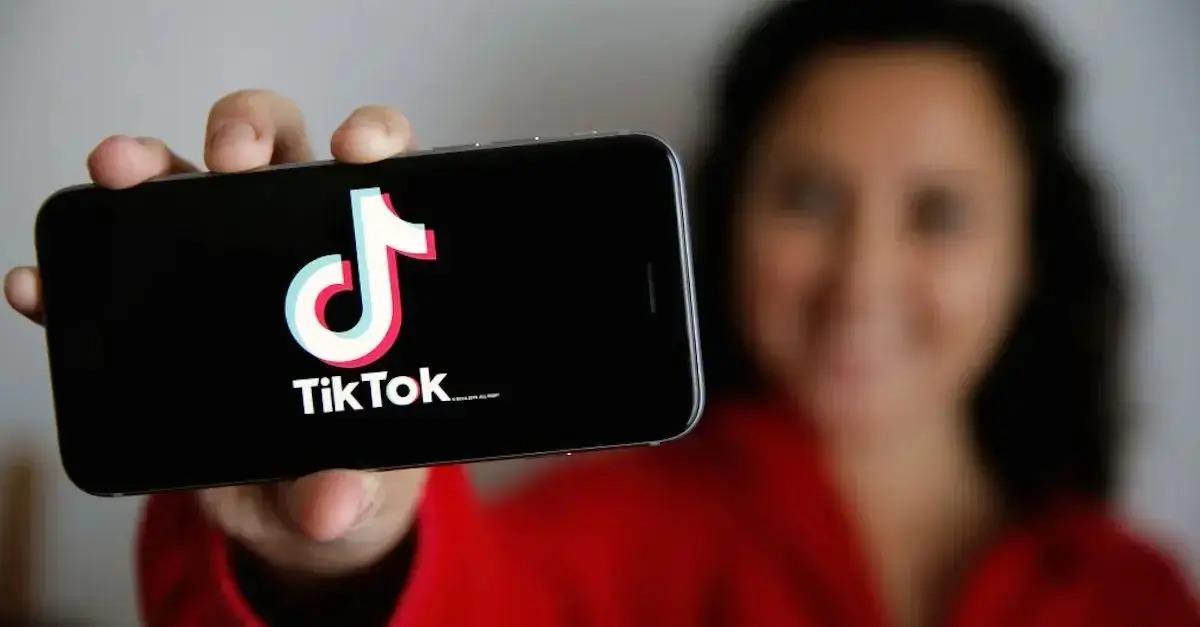 It seems like every couple of months, TikTok rolls out another feature to add to the plethora of options when editing your videos. And, for the most part, users aren't complaining. It all comes down to figuring out what they are, though, and whether or not you can utilize them yourself.
This includes the "stitch" option, which hasn't always been a thing on TikTok, but has recently left some newer users wondering what it is and how to use it.
Article continues below advertisement
So, what does "stitch" mean on TikTok?
Not long after TikTok blew up and started attracting millions of new dedicated users, it rolled out the stitch feature. Essentially, a stitch on TikTok is a way for users to collaborate with other content creators, even if they don't know them and have never spoken to them. So, when you see someone urging you and other users to "stitch" their video with one of your own, that's what they're referring to.
Article continues below advertisement
When you merge the two videos together, you usually use the stitch hashtag and then tag the user's name whose video you used as inspiration for your own. Then, you upload the new stitched video and hope you go viral. Though if we're being honest here, it's still so hard to figure out what goes viral on TikTok and what doesn't. Just have fun with it and you really can't be disappointed.
How do you use the stitch option on TikTok?
Once you understand what a stitch is on TikTok, you're going to need to understand how to actually do one of your own. And, like most things on TikTok, it's not that complicated once you break it down into a few steps. After you do it once or twice, you're probably going to want to stitch all of your favorite content creators' videos.
Article continues below advertisement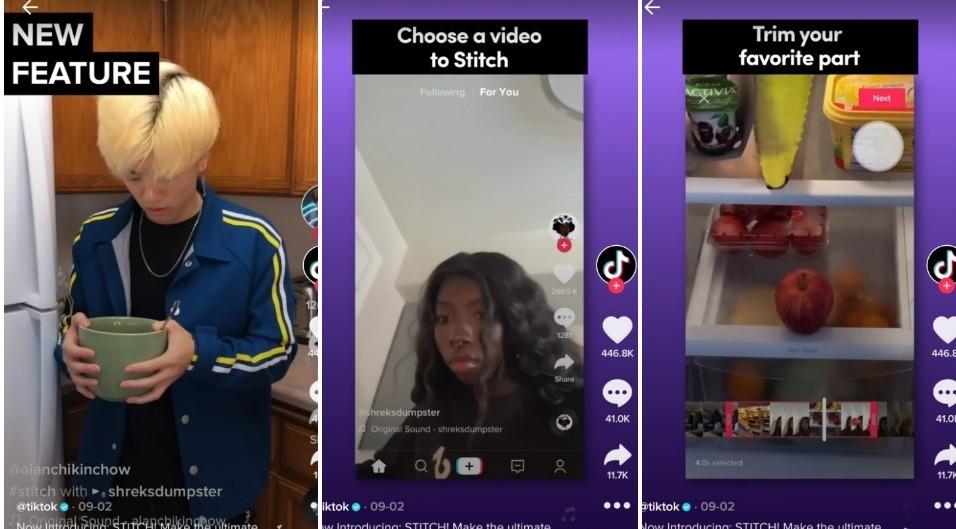 First, find the video you want to stitch with. Usually, it's one that asks a question at the beginning. A popular one still making the rounds on TikTok features a girl asking what your favorite celebrity interview moment is. Then, other users "stitch" in their answers with their own videos and the collaboration is uploaded as one video.
Article continues below advertisement
Whether you choose the original video to go with that trend or another one you want to work with, you go to the original video and click the share option on the video. Then, you click on the stitch option. You will be redirected to a page where you can choose up to five seconds of the user's video. Then, you'll be able to make your video that you want to include after those five seconds. Next, you upload it and you're done.
Article continues below advertisement
There is a difference between a stitch and a duet on TikTok.
It's important to note that stitching to a video with one of your own and dueting one are both different features. When you stitch, you take a small portion of someone's video and make a continuation of sorts with your contribution to the video. When you duet, you use another user's video to allow it to play as yours plays alongside it.
You might be thinking by now that TikTok is a young man's game, but rest assured, everyone is usually at least a little bit confused when they try to figure out a new feature. Luckily, TikTok makes it pretty easy to understand how to use these little features and, if you stay up to date, it will become like second nature for you to get the hang of them too.