TikToker Criticized for Expecting Neighbor to Bring Accidental Package Delivery to Her
A mom went viral on TikTok after criticizing her neighbor for not bringing over a package that mistakenly ended up on their doorstep.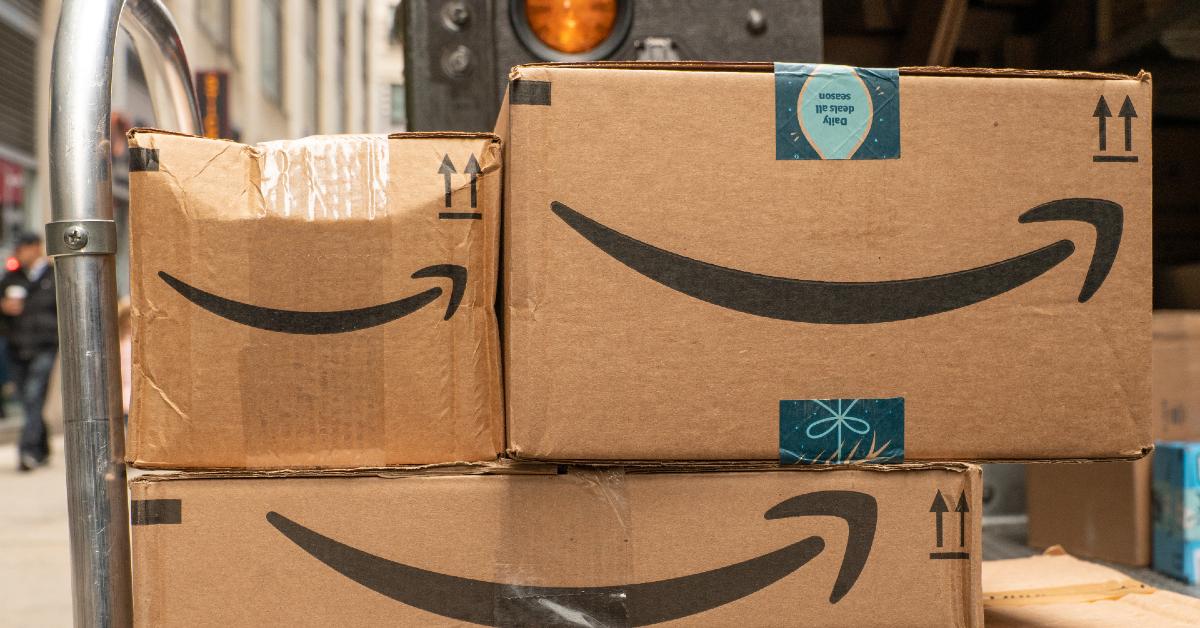 A mom recently went viral on TikTok after sharing a bit of petty neighbor drama involving Amazon packages.
One of the biggest benefits of living in a community and not out in a secluded swamp where you can live out your best Shrek life is that neighbors, when they aren't annoying, tend to look out for one another.
Article continues below advertisement
If a neighbor sees someone creeping around your house, maybe they'll call the cops or check in with you to make sure you weren't expecting any house guests. If your car's parked on the alternate street parking day, maybe they'll ping you and let you know to help you avoid getting a ticket.
And if there's a package thief prowling the area and they notice that you just got a delivery for something, maybe they'll go the extra mile and either hide it or bring it around the back to make sure that porch pirates don't jump on the opportunity to finagle you.
Unfortunately, it doesn't seem like this mom is having that kind of warm and congenial relationship with one of her neighbors.
Article continues below advertisement
TikToker @bipolarpisces uploaded a clip where she mentions that she received an Amazon package in the mail, but the delivery driver accidentally dropped it off at her neighbor's house.
Article continues below advertisement

She says that although she can see the package from her own home, she expects her neighbor to bring it on over to her. She's said that she doesn't think the folks who live across from her are going to try and take it, but that they've walked past the package several times and don't seem to be in a rush to bring it over to her house.
Article continues below advertisement

What seemingly got the TikToker really miffed was the fact that she says she's received packages from her neighbors in the past, but she's always made an effort to put the packages addressed to them to their home. She wondered why they weren't performing the same courtesy to her and her family.
Article continues below advertisement

Viewers who saw her video began leaving comments that appear to have gone out of hand, as she addressed them in a follow-up clip stating that people suggested she killed herself for her entitled attitude. She said that she couldn't believe such a "mundane" and "dumb" occurrence from her everyday life sparked such a visceral reaction from folks.
Article continues below advertisement

She went on to say that the only reason she uploaded the video in the first place was a way for her to express how "awkward" the situation was, especially because she has "social anxiety."
Article continues below advertisement

She added that she originally posted the video clip at 9:30 AM and didn't want to go knocking at her neighbor's door so early in the morning either.
Article continues below advertisement

She also took the time to respond to another commenter's response who criticized her for expecting the neighbor to bring her package over, stating that she was convinced the TikTok users who critiqued her for getting up in arms about the package not being brought over to her were just attempting to keep packages for themselves.
Article continues below advertisement
It also appears that the neighbor's opened the package before ultimately bringing it to the TikToker upon realizing it wasn't for them. Or maybe they only brought it over after seeing that the package wasn't a product they were interested in?
What do you think? Was she right to feel a bit jilted by the neighbor who refused to bring over the package? Or do you think she was making a big deal out of nothing?