A Dad Learns the Hard Way Not to Press a Button on the Baby Carrier With His Son in It
A dad lets his curiosity get the best of him when he presses a button on a baby seat. He should have waited until the child was not sitting in it.
There's definitely a sharp learning curve when it comes to mastering baby gear. From strollers, to car seats, high chairs, carriers, sleepers, bassinets, and more, the struggle can be real — especially if you aren't sleeping a lot a night.
Article continues below advertisement
For one new dad, it seems his curiosity got the best of him when he was testing out a baby seat. And it's all good, except, note to parents: Remove the baby before you start futzing around with buttons just to see what they do.
Article continues below advertisement
A dad just wanted to know what the button on the baby seat was for — and he got his answer.
A TikTok creator and parent who shares content using the handle @daisiabartos captured the moment her son Grayson learned his dad likes to press random buttons.
The problem is that the dad, Justin, decided when his new son was seated in a baby seat, unsafely perched on a countertop I might add, was the perfect time to satisfy his curiosity about a certain button on that very seat.
Article continues below advertisement
It may surprise no one that the button collapsed the seat — with little Grayson caught completely off guard.
Luckily, before the tot got hurt, Justin realized his button pushing was ill timed, and the little guy was unfazed.
Still, the bad call serves as a great teaching moment for everyone everywhere. Don't push buttons on baby contraptions while they're seated inside, unless you know exactly what that button will do!
Article continues below advertisement
Ultimately, Justin finds the experience hilarious, and the TikTok creator wasn't too annoyed by what he did. Plus, the couple learned they aren't alone in struggling to keep their kids safe at all times.
Article continues below advertisement
Commenters instantly make the dad feel better about his major baby fail.
OK, confession time. Once when our first daughter was a baby, my husband literally fell down an entire staircase holding her. He ended up hurling his body back so he was sliding down the stairs like a luger, securing our baby on his chest with his arms.
She's a teenager now, and totally unscathed. And I'm betting although Justin gave himself a scare, little Grayson will never be worse off for what happened.
Article continues below advertisement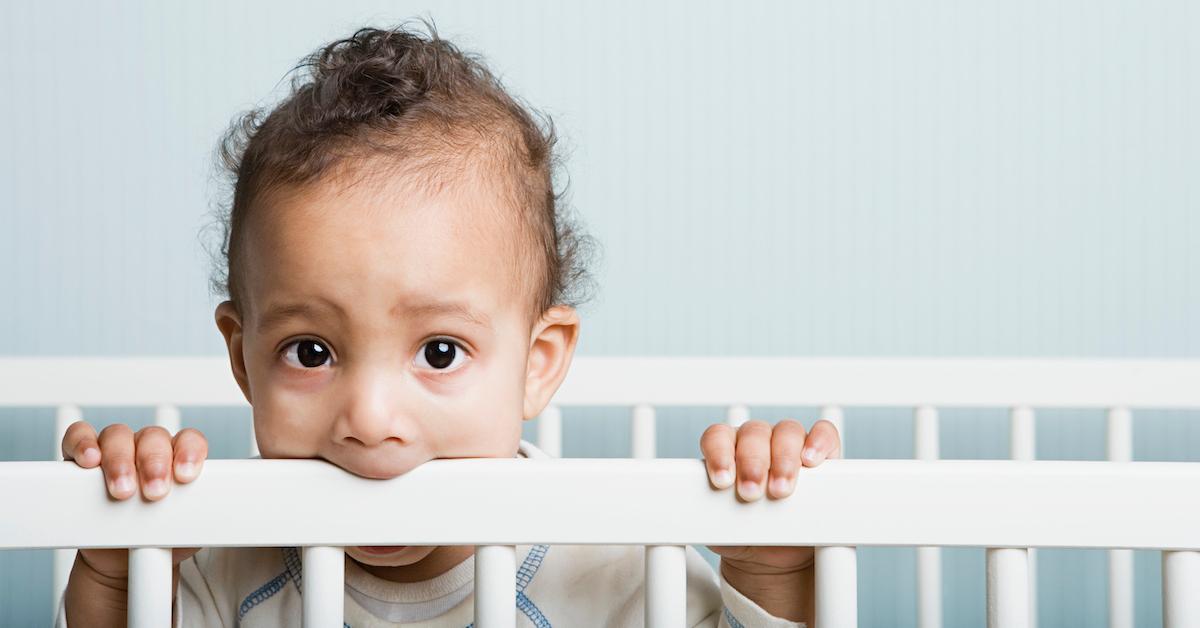 One commenter admitted they picked their child up out of the crib and hit his head into the ceiling fan — but now, the kid makes straight A's in school, so it's all good.
Someone else said her husband collapsed the stroller with the baby inside, which is generally not the way you do it.
Article continues below advertisement
The other major takeaway for followers was that again, it's super dangerous to place a baby seat up high on the edge of a table or countertop. That's another accident waiting to happen!
And, other than commenting on how the dog watched the whole scene unfold without moving, people also couldn't help but be struck by how nervously the dad laughed after he realized his button pushing compulsion didn't end with an unplanned trip to the emergency room, and a wife who was about to kill him!