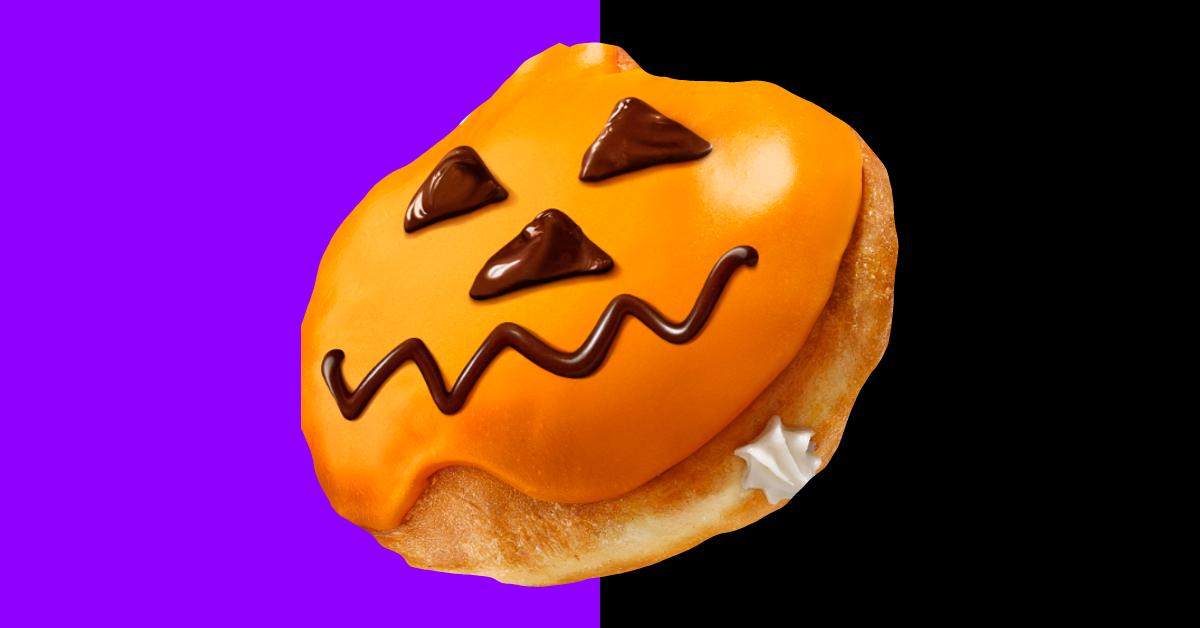 TikTok Can't Stop Laughing at the "Ugly" Jack-O-Lantern Donut Dunkin' Sold a Customer
A TikToker posted a now-viral clip showing what the popular coffee chain's Jack-o-Lantern Boston Cream donut really looks like.
Article continues below advertisement
Part of this growth can be attributed to the multitude of ways popular chains are implementing creative strategies to bring more people into their stores, and seasonal offerings are a good way of doing that. Take Starbucks' Pumpkin Spiced Latte, for instance, which brings millions and millions of customers into its stores for the fall so folks can get themselves a taste of the beloved autumn beverage.
Dunkin' Donuts, aka "The Working Man's" coffee shop, also has its own fall offerings and pumpkin-flavored beverages, but it also has special fall-themed donuts. Its pumpkin-flavored cake donuts have been a staple of the chain for many years, but they're also selling Halloween-themed donuts for folks who want to get their spook on.
Article continues below advertisement
As per a Dunkin' Donuts press release, the chain is now offering a Peanut Butter Cup iced macchiato, a Dunk-O-Lantern Donut, a Spider Specialty Donut, and a Blood Orange Refresher.
And a TikToker by the name of Danielle wanted to get herself one of these Dunk-O-Lantern donuts to chow down on, thinking that she was going to get a cute little offering to chow down on.
Article continues below advertisement
Dunkin' describes the treat as such: "The Dunk-o-Lantern is here! This festive treat features a classic pumpkin-shaped donut shell filled with vanilla-flavored butter crème filling, topped with orange icing, and a classic Jack-o'-lantern grin."
However, when she showed off the item in a now-viral TikTok, she wasn't greeted with a dessert that many people would want to show off on their Instagram feeds.
Article continues below advertisement
The beginning of the video shows was the donut is supposed to look like and then when she finally reveals what it is, viewers are met with a face that looks more like the Pumpkinhead monster than a smiling jack-o-lantern.

Article continues below advertisement
It looks like whoever was designing the donut thought it would be a good idea to put their own spin on the design or maybe they ran out of chocolate syrup. Instead of a triangular shaped nose and a squiggly chocolate line for the mouth, two pumpkin candies were lodged into the icing to give the semblance of eyes.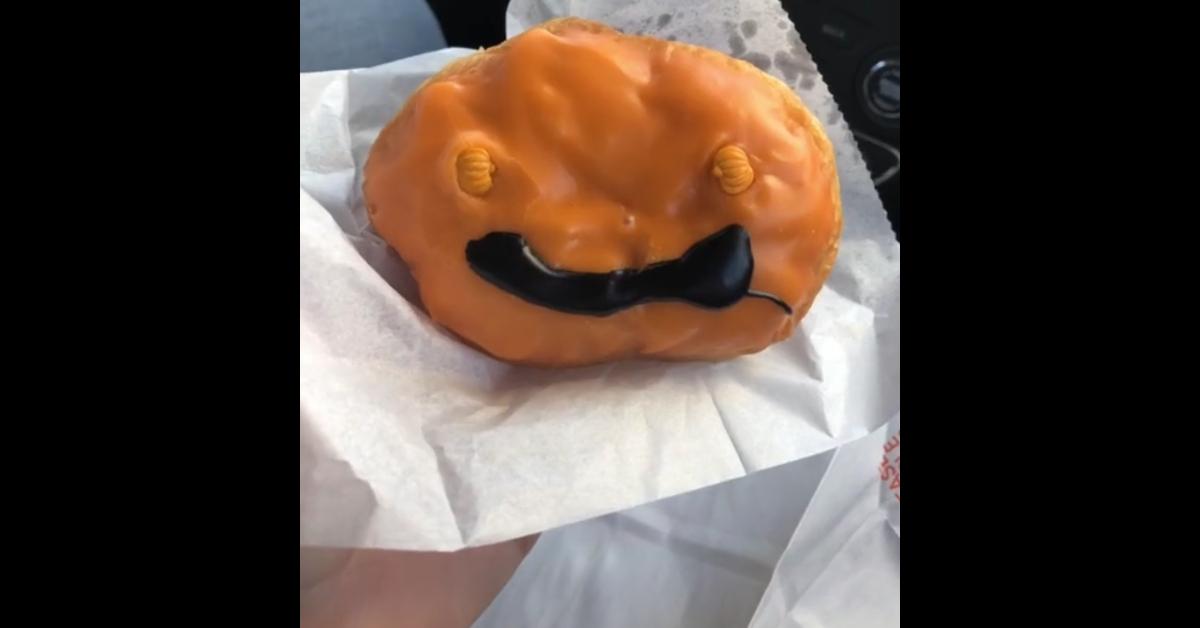 Article continues below advertisement
The mouth looks like a shock of makeup that Heath Ledger's Joker would use to paint his face: it's a glob of chocolate syrup resembling a syrup-ey frown rather than a festive Halloween grin.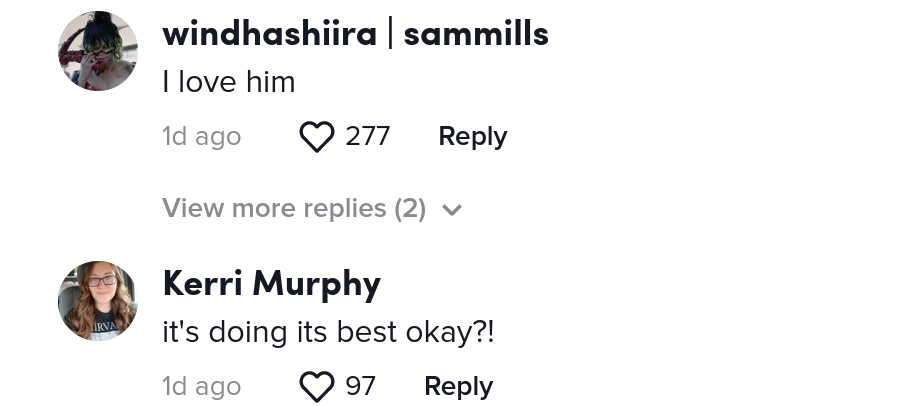 Article continues below advertisement
Danielle isn't the only person who has expressed their disappointment with a Dunk-O-Lantern donut they purchased from a DD location. Twitter user @foodeater98 tweeted out a picture of one that didn't have any attempts a face decoration at all.
Article continues below advertisement
Others had a bit more luck at least receiving goods that seemed more in line with the offerings from the popular coffee franchise. At least there were some squiggly lines and triangular shaped eyes and noses on this one, even if it is giving a bit of an unamused McKayla Maroney-esque smirk.
Article continues below advertisement
But even for folks who did receive Dunk-O-Lanterns that featured full on orange icing and chocolate syrup decoration, the results appeared to be a tad bit...off.
What do you think? Would you be let down if you ordered a donut and it came out looking like it was the Poot Lovato version of what you were expecting? Or does it not matter because it all tastes the same anyway?