"Unreasonable" Boss Fires New Employee, Then Re-Hires Them When They Have No One Else to Work
A TikToker posted a viral clip containing a purported text conversation where a new employee tells off their boss, setting off a fire/hire reaction.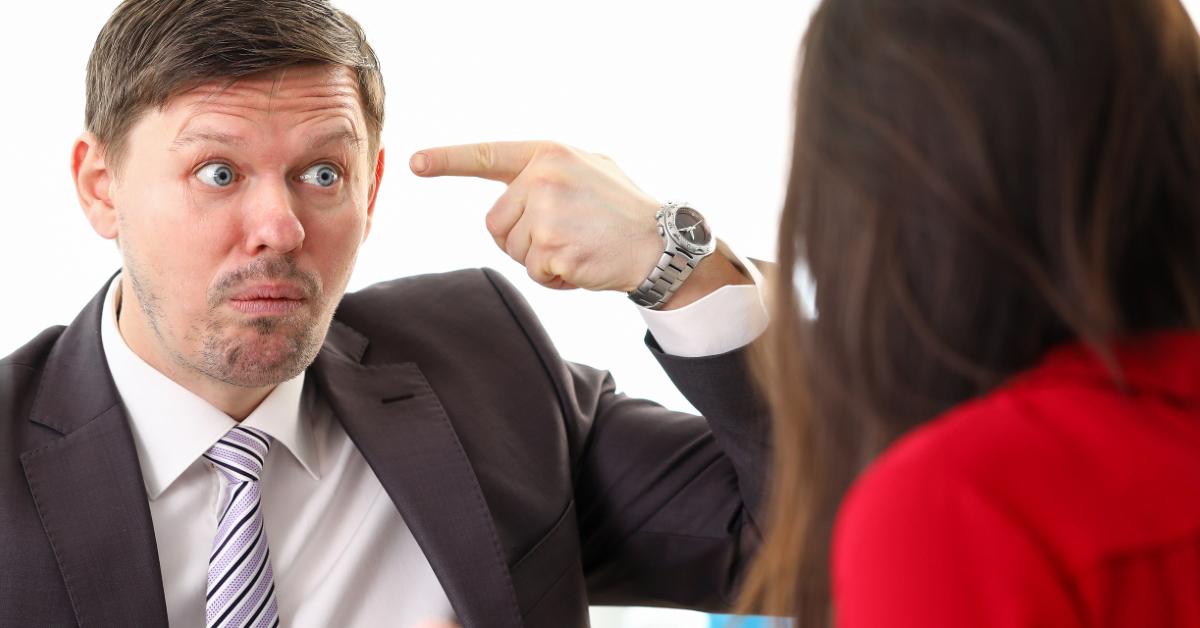 Braxton Wood posts to TikTok under the handle @workforreal as a means of promoting himself as a career coach who helps folks secure their dream job. He links to a ton of free resources job seekers can use to become gainfully and (hopefully) happily employed, and even highlights some of these tips in his TikTok videos.
Article continues below advertisement
In addition to these informative posts, Braxton also uploads a number of text exchanges, which he deems "bad boss texts." He recently went viral showing a supposed conversation between an "unreasonable boss" who hires a new employee. After making demands beyond what the worker was expecting, the employee clapped back.
Braxton was taken aback by the text exchange and many TikTokers who saw his video remarked that it seemed like a very toxic environment for any professional setting.
Article continues below advertisement
Braxton says in the clip, "Telling off you're unreasonable boss — getting hired, fired, and hired again in a few minutes." The TikToker then gets into the back and forth conversation between the boss and new employee.
Article continues below advertisement

"Hi Kate, we're looking forward to you starting with us this morning. We're so glad to have you on board and that the team has someone who works full time," the boss says.
Kate was confused by this, because she requested part time hours.
Article continues below advertisement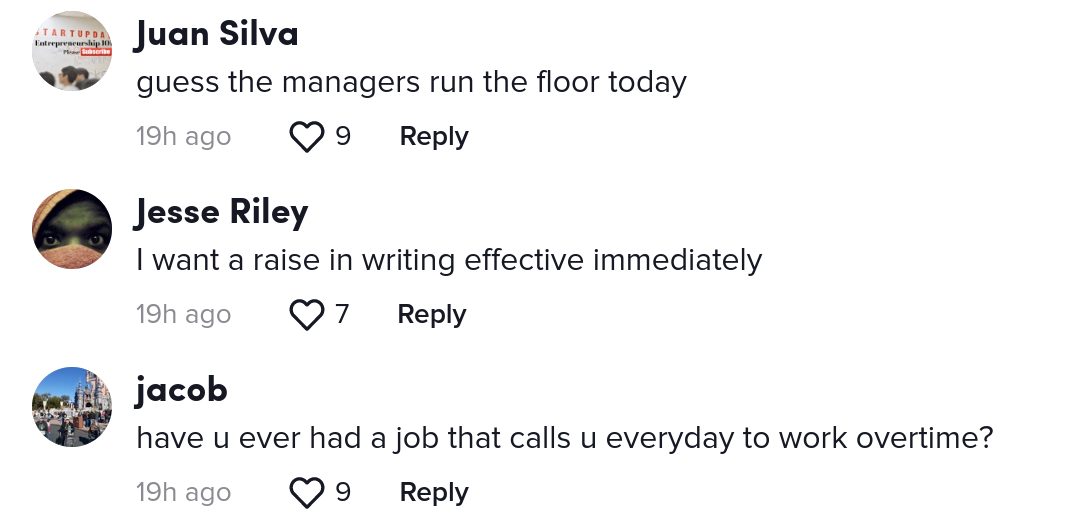 "I'm sorry but full time?" she wrote. "I emphasized multiple times in my interviews and onboarding that I was only looking for part time..."
The boss replied, "That didn't come across to me but if that's the case, you need to text Cheryl to get it straightened out."
"OK I'll do that but what about the schedule now?"
"Work for the next four days and we can get it straightened out," the boss said.
Article continues below advertisement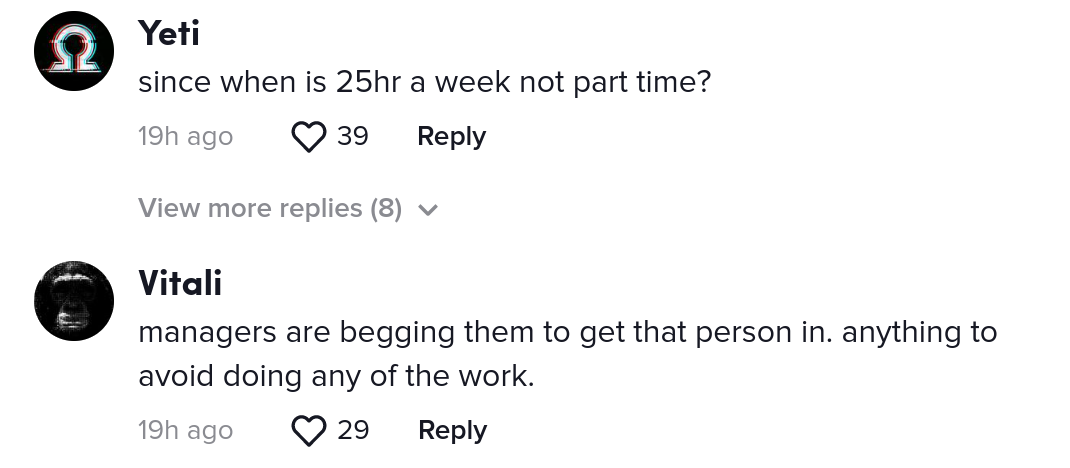 The employee then decides to go out on a limb for their new employer but clearly states they won't be able to work the fifth day of the week, making them full-time. "Okay I'll do that but this isn't something I can do long term. And I'm not working on the 5th day," they tell their boss.
Article continues below advertisement

So Kate goes into work. Three days later, she receives a message from her boss telling her the hours she requested at the new gig aren't available.
Kate pushed back against that. "I don't understand, you're telling me this business won't honor what I was told in the beginning?"
Article continues below advertisement

From the sound of Kate's boss' message, she basically got fired. "Yes. Your training and your hiring will not continue. We need someone that can work the times we post."
"You're telling me this while I'm at work?!" Kate replies?
"Yes. Please let us know when you can work 25 hours a week in the future."
Article continues below advertisement

Kate acquiesced, and even let them know they would have to send another employee to the store because she was the only person set to work at that particular location, "Okay, please just send me my check for the hours I did work," she wrote. "I'm also supposed to work in a few hours as a reminder so if you haven't told that store manager yet you will probably want to reach out because I'm the only person scheduled."
Article continues below advertisement

This bit of information appeared to completely change the nature of the conversation. The boss immediately backpedaled, stating that the original text was "a mistake" and they fired the wrong person. Kate said she wouldn't be waiting on her phone to be told when and where she's supposed to work.
Article continues below advertisement
The boss then asked her to come in and work last minute, but Kate said she wasn't scheduled and "that's not how [she] operates." The post ends with the boss telling the new hire that "managers are actually begging" to get her a shift.

Article continues below advertisement
TikTokers thought it was wild for a workplace to hire, fire, and then re-hire a worker just because they tried standing up for the original hours they agreed upon with an employer.
What do you think? Should workers expect to be more lenient with their bosses when they're at a new job? Or should they stick up for the original hours they agreed/expected to work from the get go?