Chipotle Employees Say They Intentionally Give Online Orders "Half-Scoops" in Meals
A Chipotle employee sparked a viral TikTok debate after admitting he doles out reduced portions for customers who order online.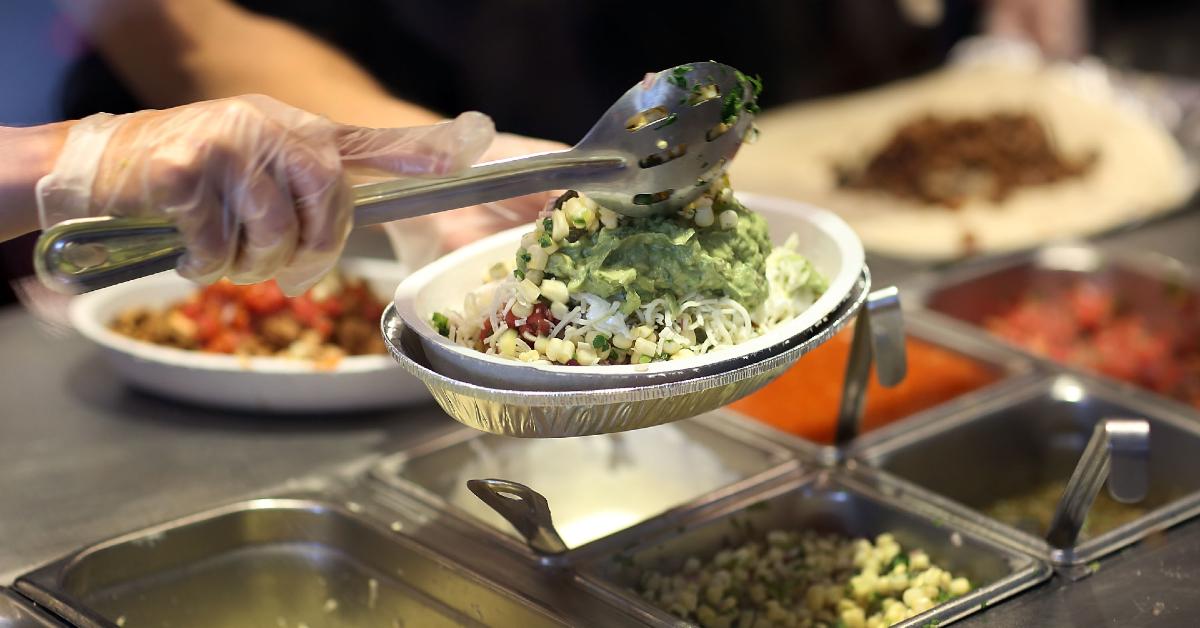 TikToker @kuthab_ posted a TikTok where he lip-syncs the line from the show Sandman: "I didn't feel anything." No, he isn't making a commentary on consumerism destroying someone's soul, but rather a joke about the lack of guilt he felt for only giving customers who place their orders online half a scoop of their preferred protein for their meals.
Article continues below advertisement
He writes in a text overlay for the viral TikTok: "When i used to work at Chipotle and would give everyone who ordered online half scoops."
Chipotle has been heavily criticized online by customers who've expressed that the chain's price increases aren't commensurate with the amount of food they're getting in their orders.
It appears @kuthab_ wasn't the only Chipotle employee punishing mobile orders. Aaron Leopold (@aaron_leopold0) stitched his own video, agreeing that this was a practice implemented at multiple Chipotle locations. Employees are even trained early on to skimp on portions for patrons who order online.
Article continues below advertisement
"For those of you who don't know, this is true," he says in the clip. "One of the first things they tell you when you on the DML, or digital make line, is that you're supposed to half scoop every single order. That's why your orders look hella small."
Article continues below advertisement

Article continues below advertisement

According to illustrated training manuals given to employees at the popular chain, the official measurements are as follows in a burrito:
4 ounces of protein
4 ounces of rice
2 ounces of salsa
1 ounce of cheese/lettuce
Article continues below advertisement

The same article states that workers are clearly instructed to give smaller portion sizes of seven key ingredients: "steak, carnitas, barbacoa, chicken, cheese, guacamole, and sour cream."
Article continues below advertisement

Other outlets reported that "the fast-food chain's portion sizes are shrinking." Patrons of the brand have noticed and are not happy, especially with inflation causing the cost of all goods to rise.
Article continues below advertisement

According to Eat This, Not That Chipotle CFO Jack Hartung said the chain is becoming more "precise" with its serving sizes. Hartung didn't directly address consumer outrage over portions, but said crew members are "much more consistent."
Article continues below advertisement

Hartung added that customers are free to add as many additional items or extra portions as they'd like, which can incur additional charges. The outlet translasted the CFO's comments as such: "You mean, we'll have to get used to getting exactly what we paid for? Somehow we feel robbed."
Article continues below advertisement

Some TikTokers expressed that they wished the brand would just charge a bit extra and "do more scoops" while others remarked that if they point it out to workers, they usually get more food as a result.