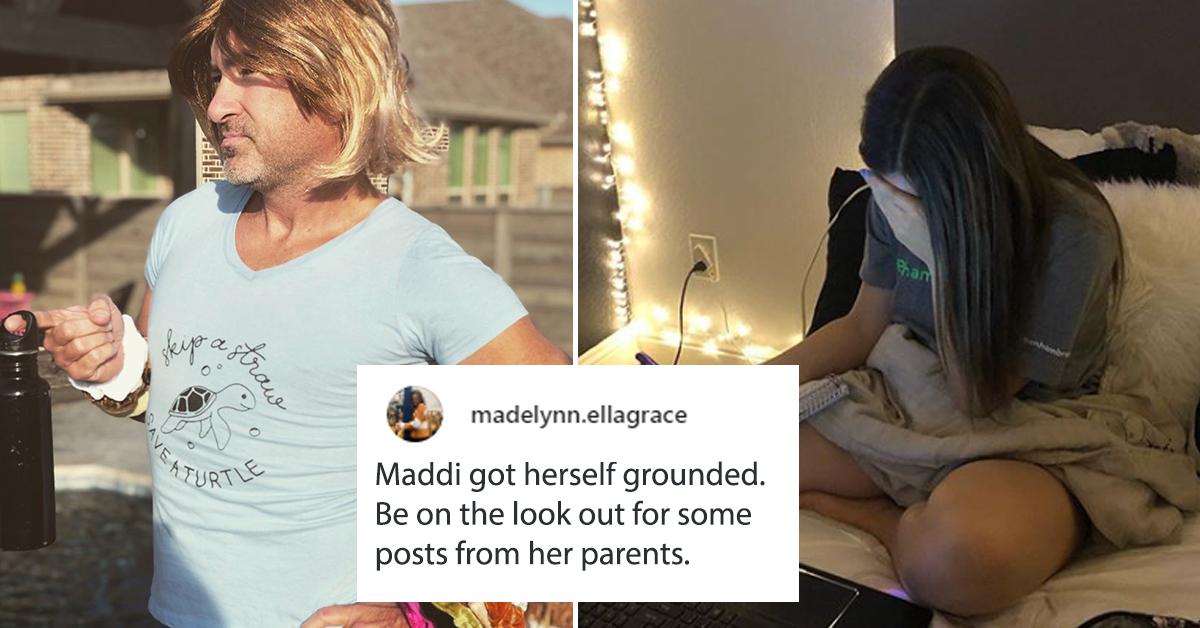 Dad 'Punishes' Daughter by Taking Over Her Social Media For Two Weeks
When Tawnya Ford and Larry Sumpter discovered that their 15-year-old daughter, Madelynn, had helped to smuggle some boys into a girls-only sleepover, they decided to ground her. But surprisingly, they let her choose from two separate punishments. Either she'd have to go without her phone for a month, or two weeks on the condition that they got complete control of her social media.
Article continues below advertisement
Thankfully for us, Madelynn chose the latter option. And it's led to some pretty creative teenage posts from mom and dad.
The couple are having a lot of fun taking over their daughter's Instagram, with the caption on this post reading: "Like, can we save the mother freakin turtles already?!"
"We said you can either go a month without a phone, or two weeks without a phone but we have complete control of your social media," Ford, 43, told TODAY.
Yeah, she's probably going to regret that one when she gets her phone back.
Article continues below advertisement
And it's not just Instagram that the pair have taken over, they've also posted to Madelynn's TikTok.
"After the first day, Madelynn was like, 'I changed my mind, I choose the one month,'" Ford said. "Larry told her, 'No. I'm too invested. I have too many ideas. We're sticking with the two weeks.' He's loving it. I think he's gonna make his own TikTok account when this over."
Article continues below advertisement
Madelynn is accustom to her dad trying to embarrass her. Ford explained that her husband likes to pick her up from high school dressed as the school mascot with country music blasting.
"We're always down to embarrass our kids," Ford added.
Even Madelynn's friends are getting involved. This is a masterpiece.
Article continues below advertisement
Madelynn eventually got her social media back, posting a photo of her as a baby alongside the caption: "I'm back sweeter than ever and ready to make good choices."
But most of her friends seem to want her dad back, with one commenting: "Bring back dad!!"
Madelynn seems to have warmed up to the whole thing, and is leaving her dad's posts up for now. So we can continue enjoying videos like this...
I think we can all agree that Larry needs to make his own social media accounts.