We Can't Wait to See Dani Rovira in His New Netflix Special, 'Hate'
Who is Dani Rovira? The Spanish comedian is debuting a new special on Netflix called 'Hate.' Here's everything you need to know about the actor.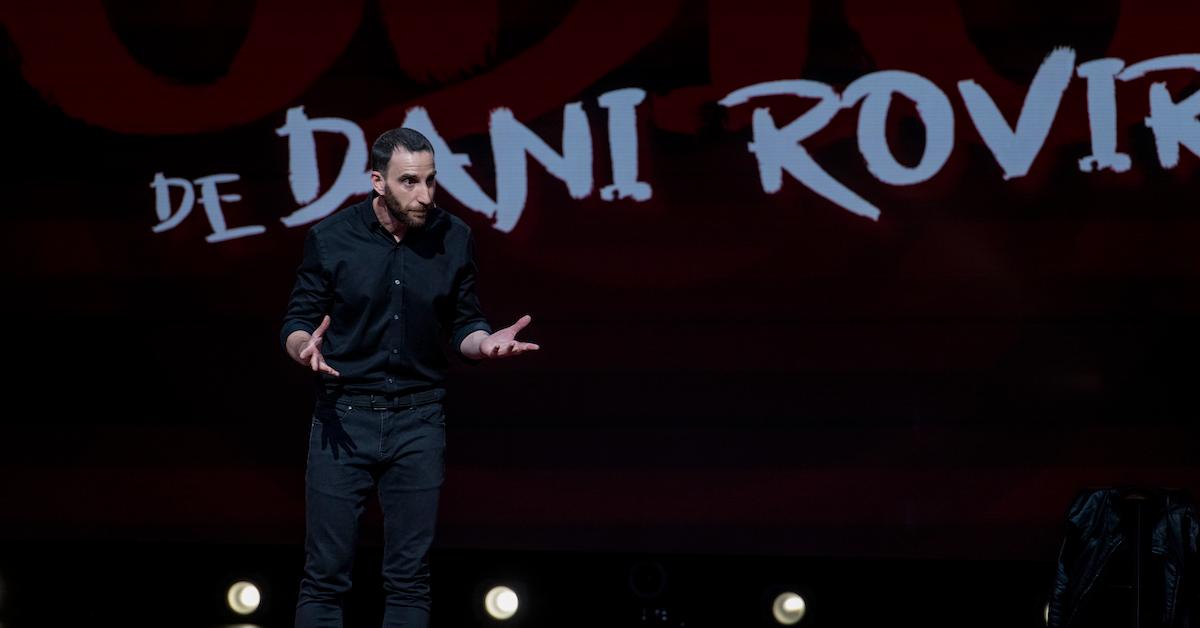 A new Spanish-language comedy special by the name of Hate by Dani Rovira arrives to Netflix on Feb. 12.
According to the streaming platform's synopsis, "Dani Rovira reflects on human beings' nonsensical hatred in this hilarious and unfiltered comedy special."
Article continues below advertisement
We're excited to tune in to the special but are curious to learn more about the comedian.
So, who exactly is comic Dani Rovira and where have you seen him before? Keep reading while we learn more about this Spanish actor, comedian, activist, optimist, and animal lover.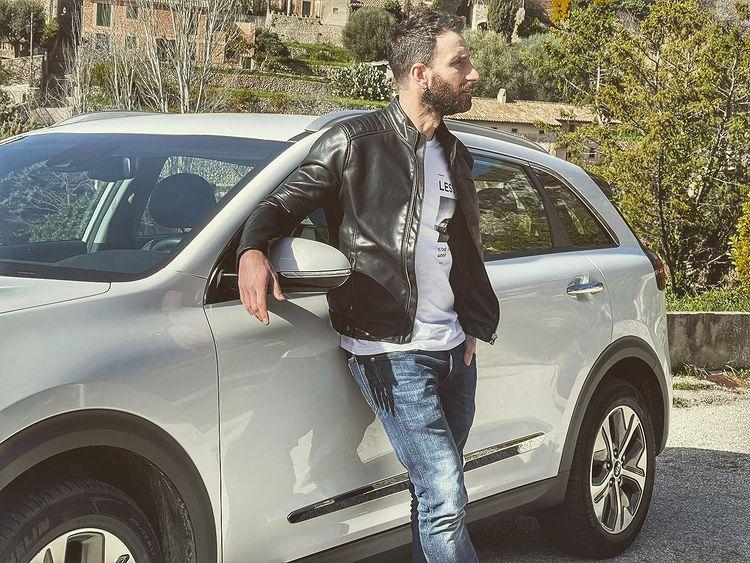 Article continues below advertisement
Who is Dani Rovira?
40-year-old actor Dani Rovira (real name: Daniel Rovira de Rivas) hails from Málaga, the same city in Andalucía where he taped his latest special Hate in front of a live audience. The special was originally titled Odio in Spanish.
Dani's acting career began in 2010 with a few TV series and short films, such as Impares, Dulce nana, Spanish Affair, and IP-Laserie.
By 2015, Dani was acting in films such as Ahora o nunca, Capture the Flag, and Ocho apellidos castellanos, as well as the TV series B&b, de boca en boca, where he played the role of Juan Gutiérrez.
Over the past few years, he's been starring in several feature-length movies, like Historias para no dormir, The Japon, and Taxi to Treasure Rock.
Article continues below advertisement
But Dani also has an impressive comedic and hosting career, and has filmed eight episodes hosting Rutas de Andalucía. The comedian also currently hosts La resistencia and La noche D, which you can catch him in if you want to see more of Dani's current projects.
Article continues below advertisement
Is Daniel Rovira single, dating, or married?
While it seems like Dani is currently single, he was married to fellow Spanish actress Clara Lago, who viewers might recognize from Spanish Affair and its sequel Spanish Affair 2, for five years from 2014 to 2019.
Though the two split over a year ago, they co-founded Fundación Ochotumbao, an organization that seeks to raise visibility for associations that fight for people, animals, and environmental causes, and seem to be maintaining their foundation despite no longer being a couple.
Article continues below advertisement
Dani Rovira recently became cancer-free!
2020 was a crazy year for everyone, but Dani certainly experienced quite a roller coaster ride after being diagnosed with Hodgkin's lymphoma, a cancer that attacks the immune system.
In late summer, the comedian announced on social media that he was finally cancer-free, following eight chemotherapy sessions in the chest and back area.
Article continues below advertisement
"Good luck to everyone in this battle," he wrote on Instagram. "We have some spectacular doctors and medical workers in this country. The rest is loving oneself and allowing oneself to be loved."
"By mid-August, this bad dream will be over, and I'll be able to go back to 'normality', if there is such a thing anymore in this world," he wrote on social media.
We wish Dani all the best with his health, and look forward to watching Hate, his latest comedy special, which will release on Netflix worldwide Feb. 12.