The Man Who Put Jordan Neely in a Chokehold Until He Died Has Been Identified as Daniel Penny
After Daniel Penny was recorded putting Jordan Neely in a chokehold which ultimately led to his death, people want justice. Here's what we know about Penny.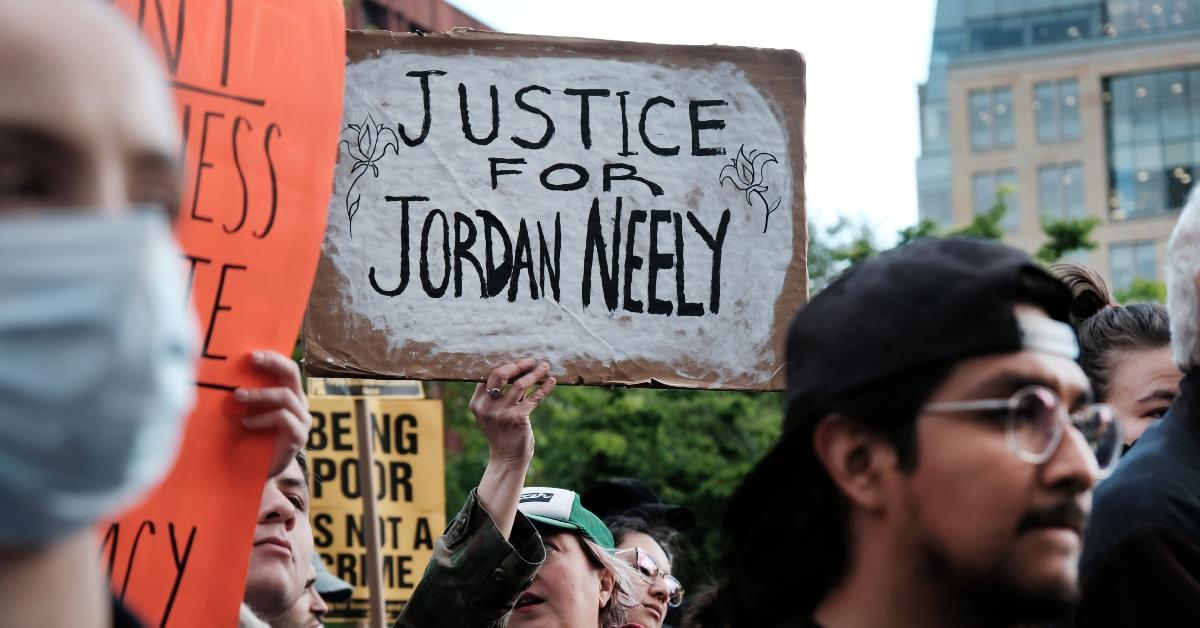 On May 1, 2023, 30 year-old Jordan Neely was causing a scene on the F train in New York City. The unhoused man was struggling from mental illness, and according to Juan Alberto Vazquez, a freelance journalist, he yelled, "I'm tired already. I don't care if I go to jail and get locked up. I'm ready to die." Vazquez would later record the nearly 4 minute-video that depicted Neely's death.
Article continues below advertisement
On that same train was 24 year-old Daniel Penny, a former marine who was unemployed at the time. Although Vazquez was unable to confirm if either man spoke to the other, what he saw next was Neely in a chokehold administered by Penny. In the video, Neely is not moving while passengers stand around him. He was then "taken to Lenox Health hospital in Greenwich Village, where he was pronounced dead," per The New York Times. Where is Penny now? Here's what we know about him.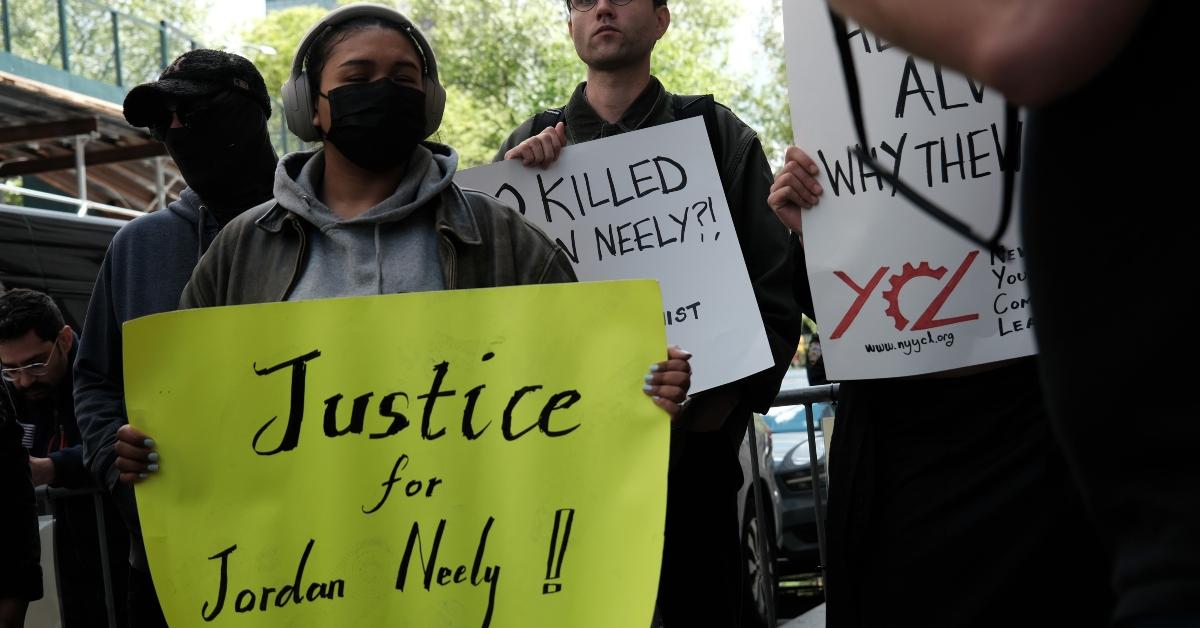 Article continues below advertisement
Daniel Penny's parents have remained silent.
Not much is known about Penny's parents beyond what social media sleuths have discovered. Twitter user @OLAASM shared a screenshot from the now deactivated Facebook account of a woman named Gina Marie Flaim, who posted about Penny on National Son's Day in October 2018. In this post she shared photos of a man who looks like Penny, including one where he's wearing a military uniform.
As far as Penny's father goes, less has been unearthed. It's believed that his name is Stephen Penny, which can lightly be confirmed in two places. An obituary of a woman thought to be Penny's grandmother lists Stephen Penny and his wife Gina, along with a Daniel Penny. A search of Penny's mother yields similar results, with a Stephen Penny and Daniel Penny both included as relatives of Gina.
Article continues below advertisement
Per Gothamist, we know that Penny graduated from a high school in West Islip, N.Y. in 2016, where he played lacrosse. After graduation, Penny spent four years in the military where he "received several ribbons and awards common in peacetime activity, according to his military records, and was promoted to sergeant before leaving active duty in 2021," per The New York Times.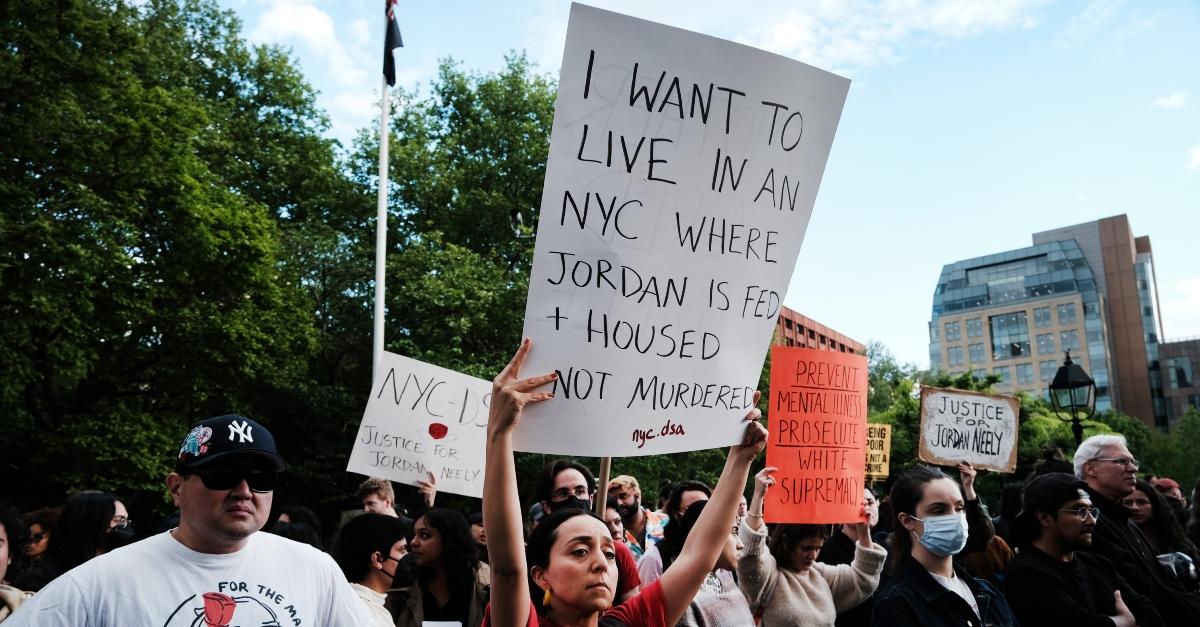 Article continues below advertisement
Jordan Neely's family wants Daniel Penny to see prison time for the death of their son.
CBS News reported that the New York State Medical Examiner has ruled Neely's death a homicide, and now his family wants justice for his murder. The Neely family has reacted strongly to a press release put out by Penny's attorney in which Neely's "history of violent and erratic behavior" was noted. It also claimed that Penny felt threatened, was trying to help the other passengers, and "never intended to harm Mr. Neely and could not have foreseen his untimely death."
In response to this, Neely's family released a statement of their own. "Daniel Penny's press release is not an apology nor an expression of regret. It is character assassination, and a clear example of why he believed he was entitled to take Jordan's life," it said. They pointed out the fact that Penny had no idea what Neely's mental health history was and accused him of never intending to help anyone. They end by asking New York Mayor Eric Adams to call them.