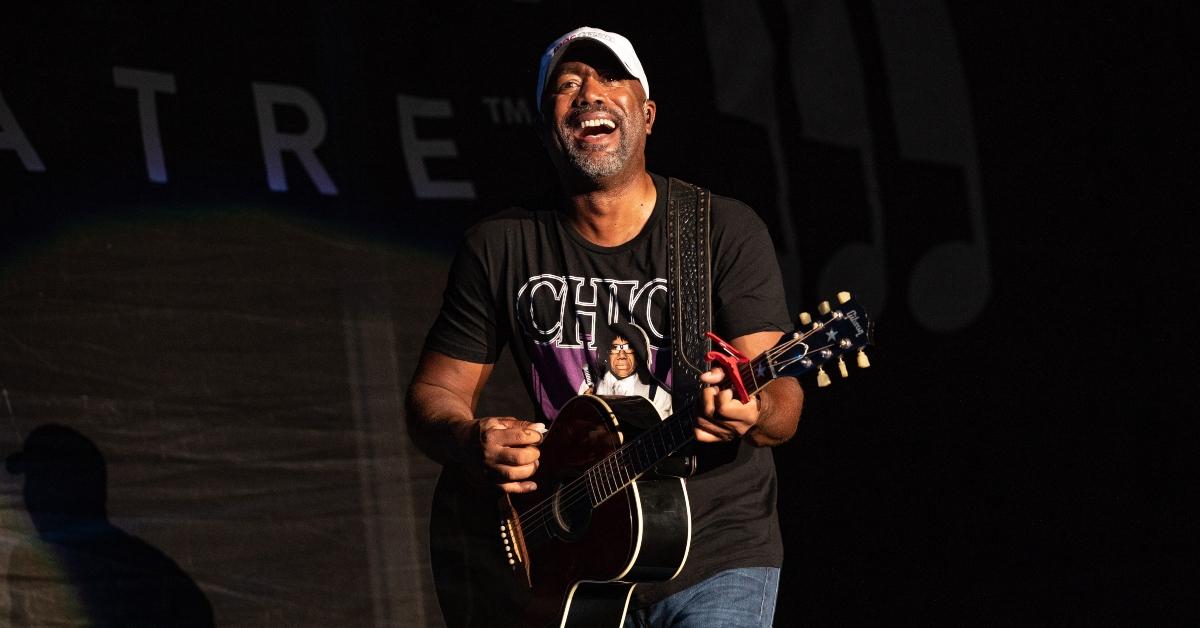 Aside From Singing, Darius Rucker Is Known for His Unwavering Military Support
Veteran's Day is a federal holiday that is recognized every year on Nov. 11 to honor United States military veterans.
Hootie & the Blowfish singer Darius Rucker has been continuously vocal about his support for the Armed Forces. To honor those who have served for the United States, the singer shared a touched sentiment on social media to thank U.S. military service members. Keep reading to find out what he said to celebrate the holiday.
Article continues below advertisement
Darius Rucker shares touching tribute thanking military service members.
"To all of you who serve or have served this country … From deep in my heart … Thank you so much for all you do for all of us!!! #VeteransDay," the singer tweeted.
Following his tweet, many fans commented on his unwavering support.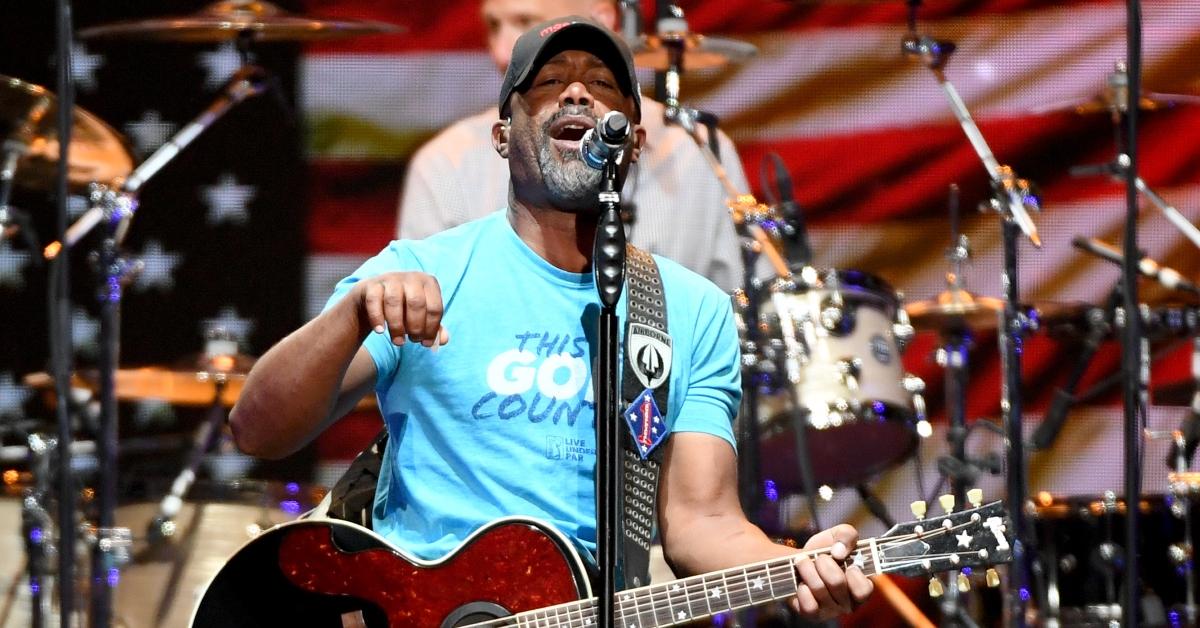 Article continues below advertisement
"Thank you for supporting our military, past and present. Are you still holding onto the USMC coin my husband gave you @opry?" one fan tweeted. Another wrote, "Thank you @dariusrucker and thank you for your music for us to enjoy." This individual commented, "Thank you for supporting my fellow soldiers, sir."
If you're a fan of the country singer, you know that Darius regularly offers his support of military members. In October, he tweeted a link to his fans to help donate to the Special Operations Support Force. That same month, Darius invited followers to RSVP to an event called Heroes and History Makers, which included attendance from stars such as Adam Driver, Tom Hanks, Tim McGraw, and more.
Article continues below advertisement
"America's military caregivers have stood by their veterans. It's our turn to stand with them. On Oct. 20 at 8 p.m. ET, I'm proud to join @dolefoundation to share the story of caregiver Briarly Wilson, one of our nation's 5.5 million #hiddenheroes," he tweeted.
Article continues below advertisement
Aside from attending events honoring military servicemen, Darius also recently released a song with his band Hootie & the Blowfish as a tribute to those serving. The song titled "Won't Be Home for Christmas," which features Abigail Hodges, honors those that are unable to spend the holidays with their friends and family.
"We feel very fortunate to have the freedom to enjoy the holidays with our families, however we know that isn't the case for everyone," the band posted on Instagram. "Whether they're deployed overseas or stationed far away from their families, this can be a tough time for military members."
The statement continued: "We wanted to really pay tribute to that sacrifice and thank these men and women for everything they do to keep us safe."
In another Instagram post, the group wrote, "This #VeteransDay, be sure to say thank you to those that sacrificed so much for our freedom. Many missed holidays with their families and making memories year after year. We thank these men and women for everything they did to keep us safe. Listen to 'Won't Be Home For Christmas,' featuring Abigail Hodges."