The New 'Dark Crystal: Age of Resistance' Trailer Just Revealed a Lot About the New Show's Plot
'The Dark Crystal: Age of Resistance' trailer pushes the grown-up themes of the series even further. But don't worry, there will be plenty of muppets.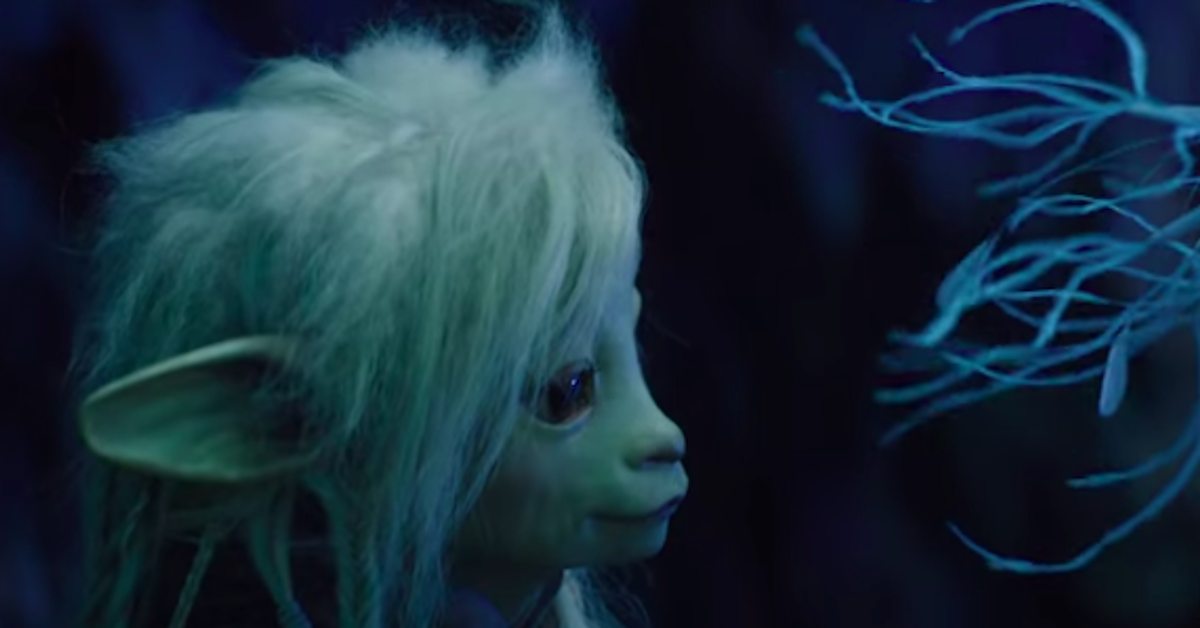 The '80s were a weird, weird time. Don Bluth was given free reign to animate a variety of children's cartoons and video games. Have you ever seen All Dogs Go to Heaven?
Article continues below advertisement
People hung up geometric designs in their home and called it art and women rocked gigantic blazers with linebacker shoulder pads to make the ultimate fashion statement. What that statement was, I don't know.
You also had movies like The Dark Crystal that featured muppets in a storyline involving some pretty grown-up subject matter. Imagine watching the first trailer for that film?
Jim Henson created not one, but two, not-really-for-kids muppet movies in the '80s — David Bowie's most excellent Labyrinth is the other one. What's interesting about both films is that they feel like they belong in the same universe. The flicks must've left a really big impression on people, I mean, why else would Netflix bank big bucks in rebooting The Dark Crystal into a series that features top talent?
Article continues below advertisement
Seriously, it's voiced by Taron Egerton, Mark Hamill, Lena Headey, Helena Bonham Carter, Andy Samberg, Natalie Dormer, Alicia Vikander, Simon Pegg, Keegan-Michael Key, Mark Strong, and a slew of other big-name stars. The Dark Crystal: Age of Resistance has one of the craziest casts ever and it's a series about gnarly looking muppets.
There has to be a reason why everyone signed up for it.
The Dark Crystal trailer revealed a lot about the plot.
Well, the newest trailer has given us some insight into the plot of the series, and you definitely won't wanna be streaming it for your kids after Paw Patrol.
Article continues below advertisement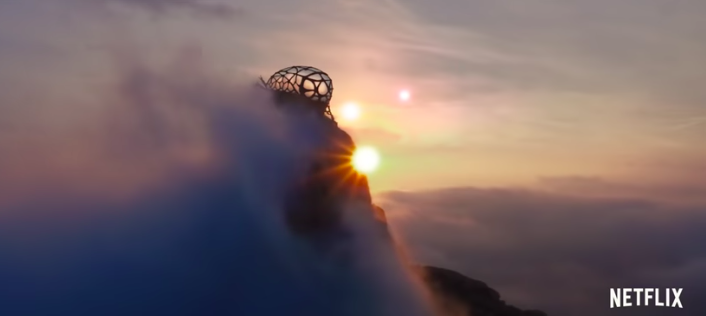 The story begins before the events of the 1982 film, making this series a prequel that'll delve into the mythos of the Thra planet and its inhabitants of spooky-looking, shroom-inspired weirdlings.
Article continues below advertisement
The Dark Crystal: Age of Resistance plot.
In the show, Gelflings Deet, Rian, and Brea are fighting against the Skeksis, these vulture-like monsters. Their rebellion is greatly outnumbered, but it's not stopping the freaky-looking elf-raccoons from trying to reveal what really happened to the Crystal of Truth.
The Skeksis, obviously want to keep that information hidden from the general population, and what they're doing with the Crystal of Truth is pretty whack. They're harnessing its power in order to drain the life force of poor little Gelflings, or at least that's what it looks like in the trailer. If they keep continuing down this path, they're going to plunge the world into darkness, which will be a major bummer for everyone involved.
Article continues below advertisement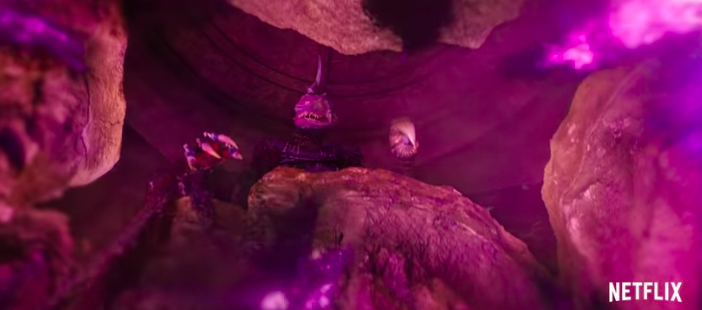 What's really interesting about The Dark Crystal is that it still relies heavily on practical effects. While it would've been "easier" production-wise to portray all of the trippy visuals using solely CGI, the creators of the show instead decided to blend the two together. The result is a visual experience that really has no equal. There's nothing else out there that looks like Age of Resistance.
Article continues below advertisement
Currently, the show has been commissioned for a 10-episode series and it premieres on August 30 on Netflix. Like other shows on the platform, all 10 episodes will be available from the get-go.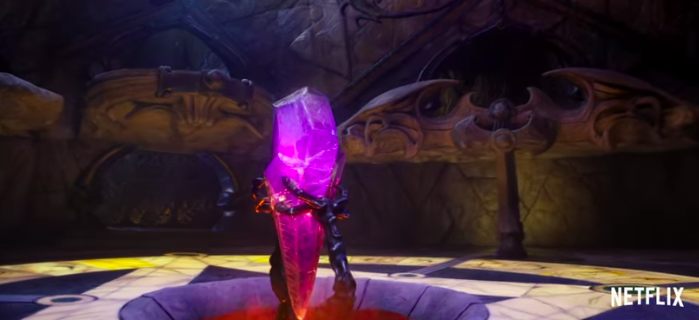 Article continues below advertisement
Blending the practical effects with CGI was a labor-intensive process — it took an entire year to film 10 episodes, which says a lot about the program, considering that it's clearly rocking a pretty high production budget.
The series' producers also put on a pretty impressive showing at this year's San Diego Comic Con at the famed Hall H.
Check out the latest trailer for the show below!
Article continues below advertisement
Do you think you'll be tuning in? Or is The Dark Crystal too obscure of a source material to pique your interest, and it should've just stayed in the '80s?