Darrell Hammond Opens up About His Devastating Family Life in 'Cracked Up'
'Cracked Up' shows us a side of comedian Darrell Hammond we hadn't seen on 'Saturday Night Live' before. The stand-up suffered extreme abuse at the hands of his mother. Details on where he and his sister are today.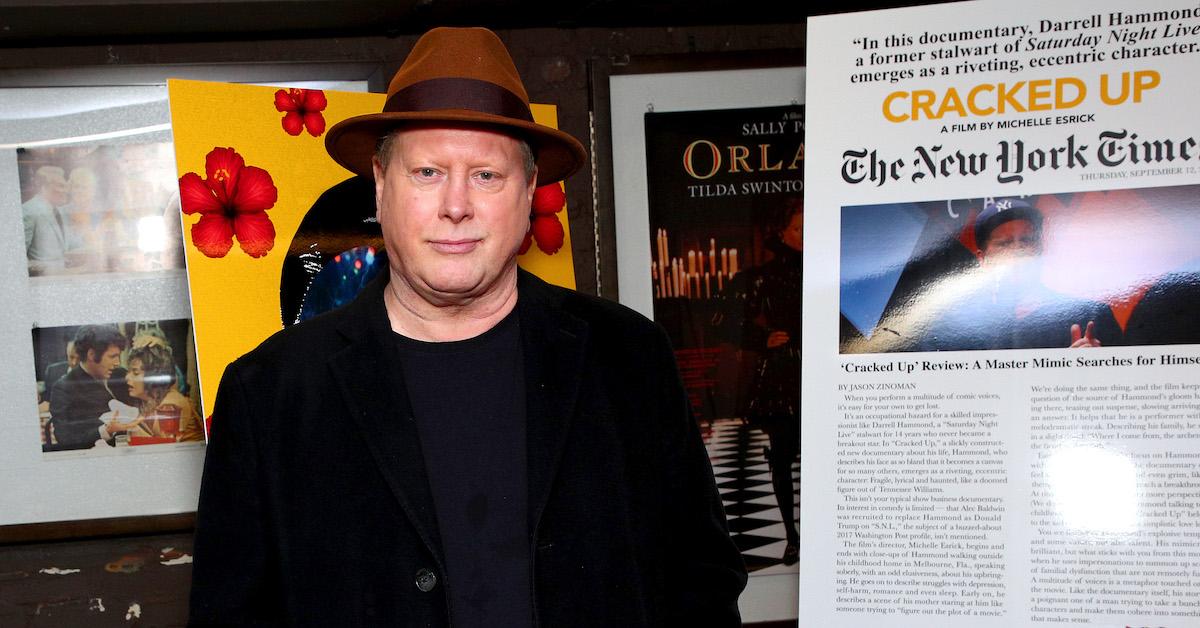 Saturday Night Live veteran Darrell Hammond is best known for his hilarious impression of Bill Clinton, his masterful standup, and his comedic acting chops. Less known are the comedian's decades-long struggles with depression, substance abuse, and self-harm.
Article continues below advertisement
All this and more is is explored in Cracked Up, a documentary about Darrell Hammond's ongoing struggles with trauma, mental illness, and the extreme abuse he underwent at the hands of his mother as a child.
While Darrell goes into detail about the significant moments in his life and how they affected his development, he barely reveals anything noteworthy about his older sister and the effect of the abuse on her.
Article continues below advertisement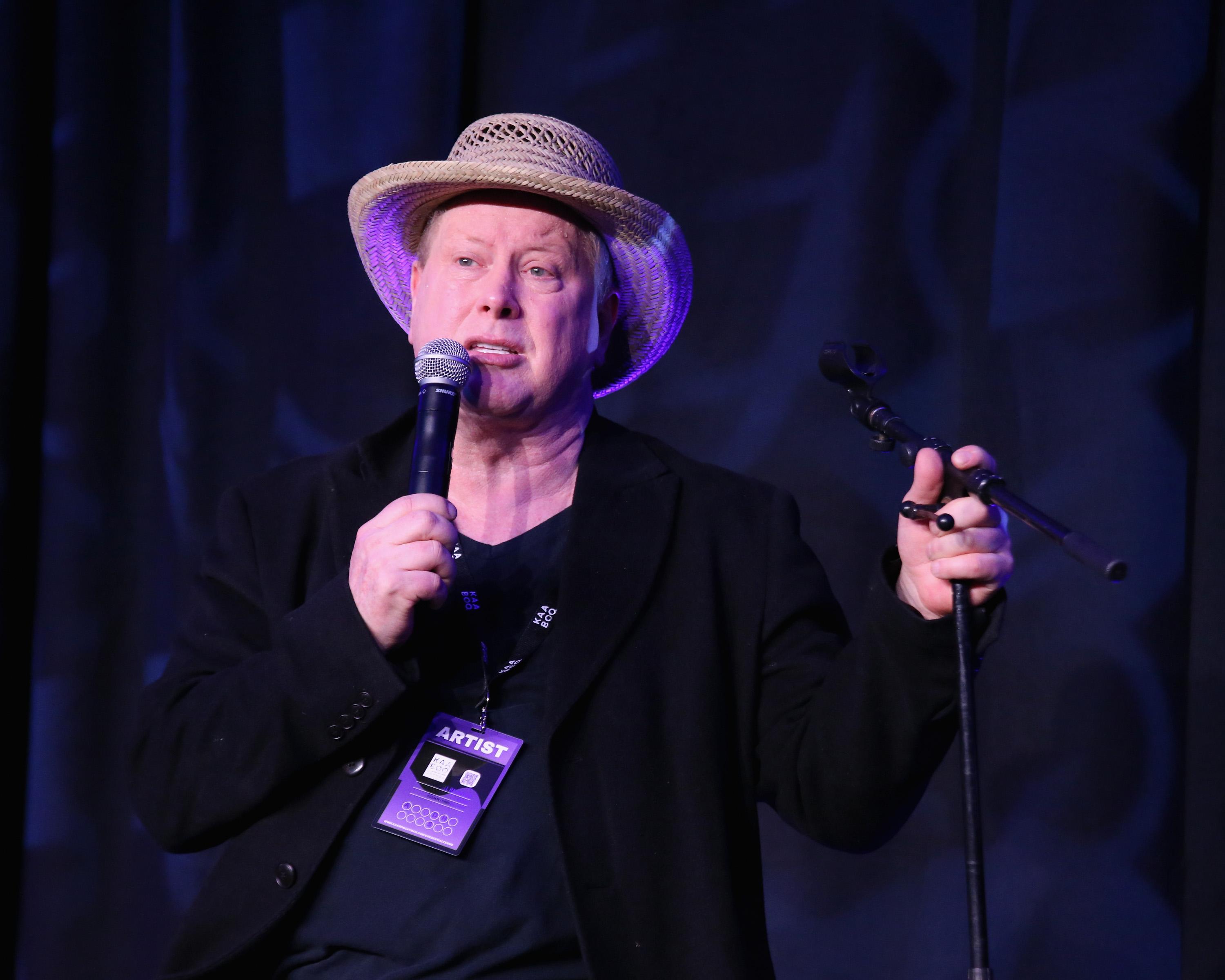 Who is Darrell Hammond's sister?
Not a lot is known about the SNL alum's sister, as she keeps a low profile compared to her more famous brother. But we do know that Janet Hammond Collester has long been proud of her brother and his accomplishments.
Article continues below advertisement
Back in 1995, when 39-year old Darrell first joined Saturday Night Live for Season 21, Janet was quoted in the Orlando Sentinel speaking about her brother's casting. Janet told the paper that Darrell "has struggled so hard, and this is such a brutal business…There are some times it just beats you to death."
Clearly happy for him, Janet gushed about Darrell's talents to the paper, revealing that he had a talent for impressions since he was just 5 years old. "We wanted to pull his hair out," Janet recalled with mixture of bemused irritation and fondness. "He would mimic me perfectly."
Article continues below advertisement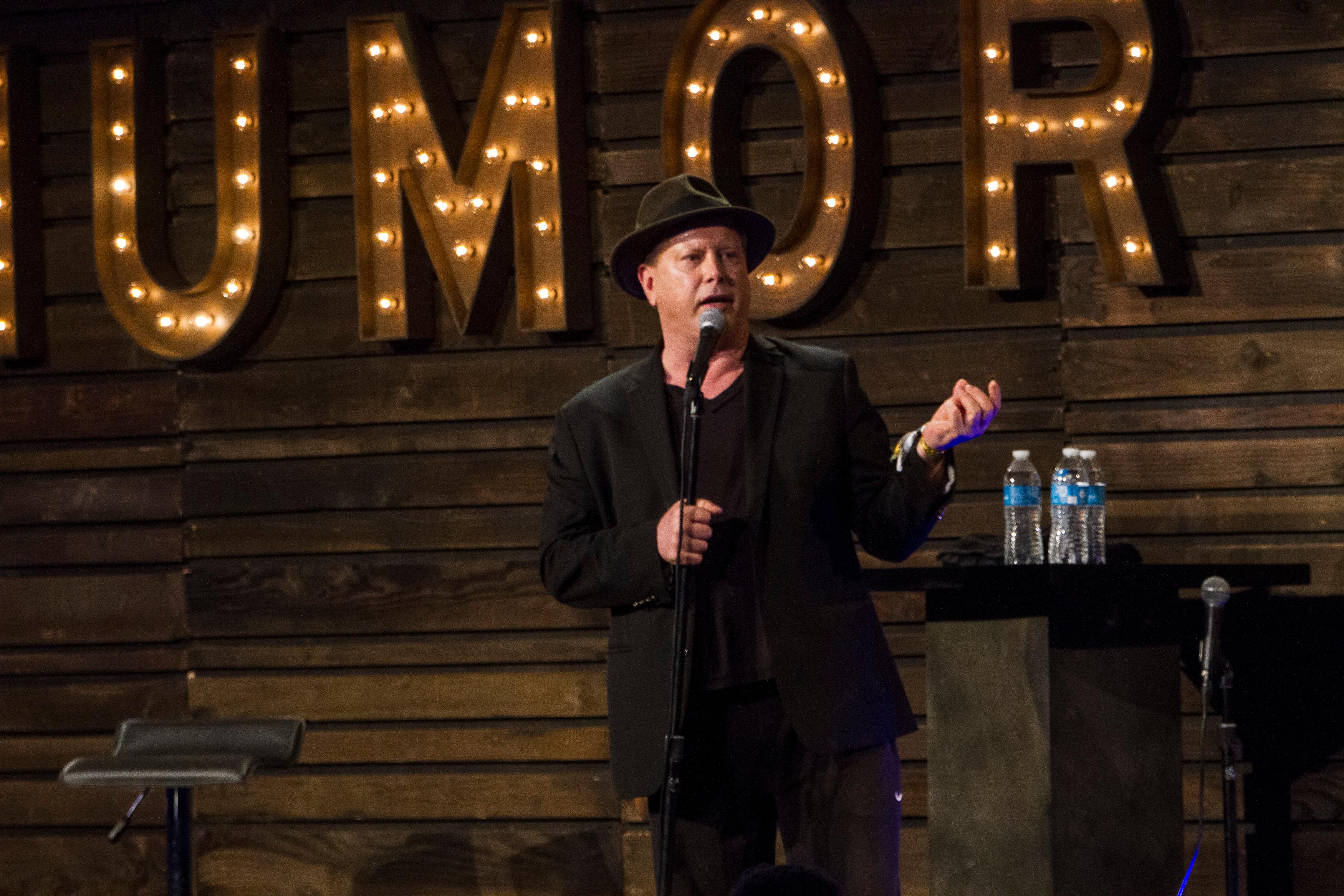 Janet Hammond Collester didn't know about his abuse.
Cracked Up explores Darrell's years of struggling with addiction, self-harm, and a series of mental health misdiagnoses, while concurrently rising to fame with his iconic run on Saturday Night Live.
Article continues below advertisement
In an interview on CNN's The Joy Behar Show, Darrell was asked where Janet was during the times he would be abused by his mother. He revealed that on a phone call just the day prior, Janet had told him that "they used to give her money to leave the house."
"I didn't even know that," he recalls.
Darrell concludes that his mom would pay Janet because "people like this…don't leave witness, do they?"
Article continues below advertisement
Where are Darrell Hammond and his sister now?
At the time of the Sentinel interview, when Darrell had joined Saturday Night Live, Janet worked as a paralegal and lived in Orlando—about an hour away from their parents, Max and Margaret, in Melbourne, FL. She doesn't have any social media presence and there isn't much about her online, but she presumably still lives in Florida.
Article continues below advertisement
Darrell himself stepped down from being a regular on Saturday Night Live in 2009, after a 14-year run that made him the longest serving cast member until Kenan Thompson broke that record in 2017. In 2014, Darrell took over as the show's announcer and sometimes appears in sketches, often reprising his well-known impersonations.
He also hosts a podcast called Darrell Hammond Saves the World and is an artist-in-residence at the Hollywood Improv Comedy Club.
Stream Cracked Up on Netflix.