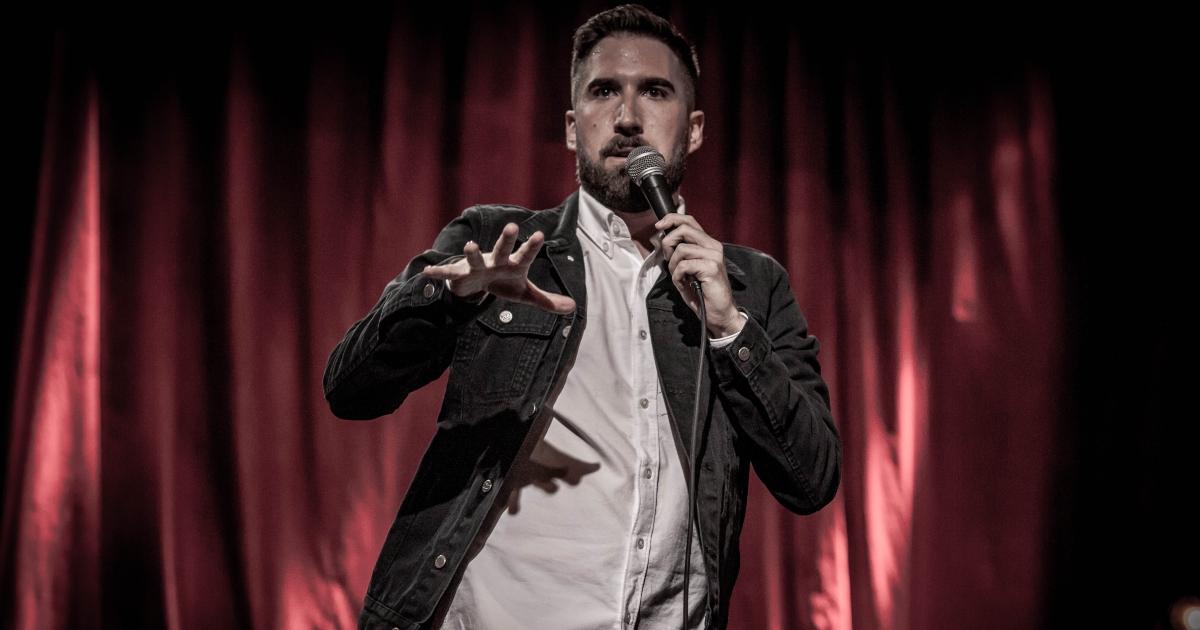 This Is the Emotional Reason Alex Fernandez Calls Himself "The Best Comedian in the World"
Long gone are the days when people would associate Netflix with the DVD delivery service or the place where old, long-canceled shows went to get new life. The streaming service has become a top destination for those in need of a good laugh as it has been putting out new specials from top stand-up comedians.
From Dave Chappelle to Jerry Seinfeld to Jim Gaffigan, Netflix is home to the exclusive work of some of the funniest people out there.
Article continues below advertisement
Who is Alex Fernandez? The comedian's Netflix special, Alex Fernandez: The Best Comedian in the World dropped on Netflix on Jan. 27. Read on to find out who he is, where you've seen him before, and the emotional turn his special takes.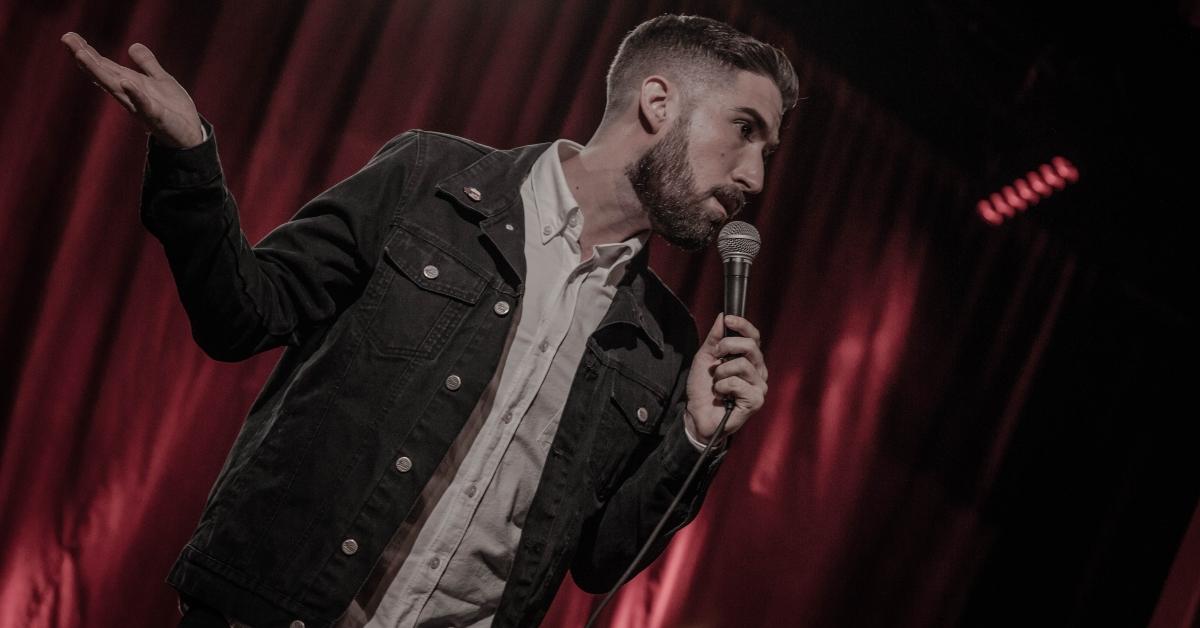 Article continues below advertisement
Who is Alex Fernandez?
Before featuring his stand-up work on Netflix, Alex was born and raised in Mexico City, Mexico. He was the youngest of six children, and many of his siblings became engineers. He attended the Monterey Institute of Technology and Higher Education in Nuevo Leon. He received a degree in marketing from the university, and he pursued a career in that field after graduating. Following seven years in the corporate world, Alex decided that he needed to pursue his comedy dreams full-time.
The comedian quit his job in 2014 and gave up a life of immediate comfort in favor of trying out comedy. Before quitting, he had experienced some success in the TV show STANDParados as a participating comedian. On each episode of STANDParados, comedians would perform new sets on live TV.
After devoting his full attention to comedy, Alex worked as a writer on the show for Adal Ramones.
Article continues below advertisement
By 2016, Alex was performing his own sets for a loyal audience. He created a vlog that same year entitled Alex Fernández's Video Blog: The Video Blog about what the stand-up comedy scene was like in Mexico. He also served as a parody writer for Sports.
His first Netflix special, Alex Fernandez's Special: The Special was released in 2017 to critical acclaim. The success of his first special ultimately helped him get his 2020 special.
Article continues below advertisement
When he's not performing in person for a live audience, Alex also has a successful podcast. The simple title goes along with his other work, as his podcast is called Alex Fernandez's Podcast. On a personal note, he is married to photographer Yara A. Cavazos.
Outside of comedy, Alex also has a substantial social media following. The comedian has 368,000 followers on Instagram and more than 220,000 followers on Twitter — numbers that will likely rise as a result of his special.
This is why Alex Fernandez's stand-up special is making everyone cry.
While many tune into a comedy special to escape reality and laugh, Alex's special is getting a lot of attention for how poignant it is.
The 51-minute special focuses a lot on Alex's family life, including his brother Pedro, who suffered from cerebral palsy.
Article continues below advertisement
Pedro, who has since passed away, is a looming presence in Alex's special. The comedian explains that his brother was always a huge supporter for him when it came to pursuing his dreams, even when the rest of his family wasn't.
"Luckily, among my siblings, I always had one who gave me his support," Alex says in the special. "It's rare, to find someone who supports you unconditionally in this life."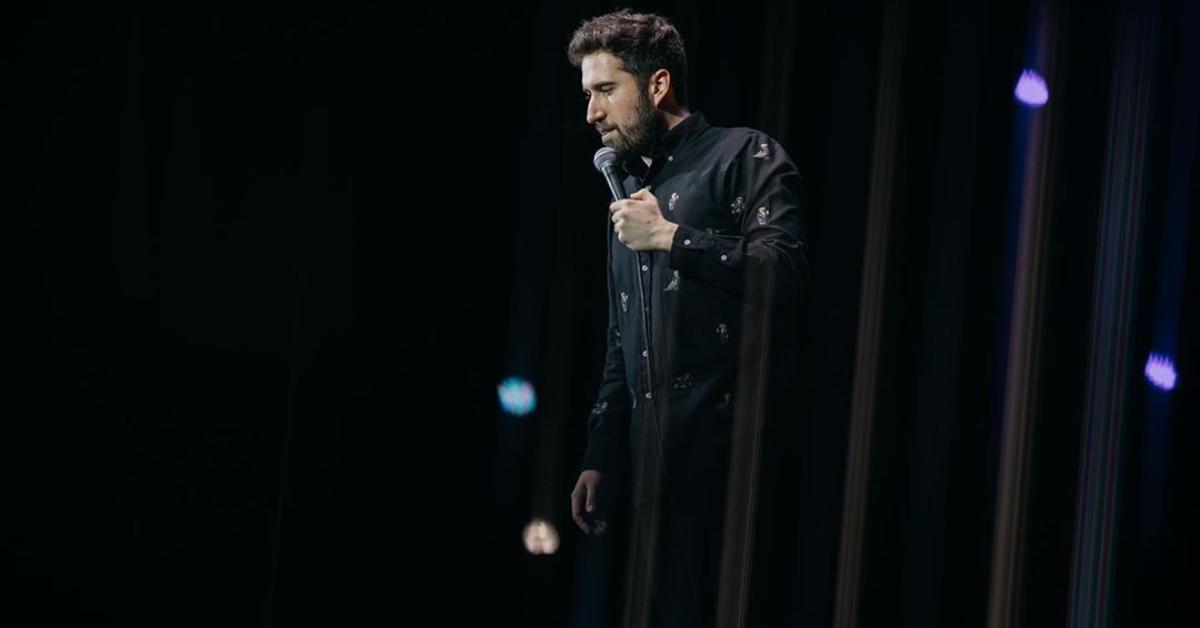 Article continues below advertisement
On the day his first Netflix special came out in 2017, Alex got a call from his sister. She told him that Pedro had been diagnosed with esophageal cancer.
While the title of Alex's special, Alex Fernandez: The Best Comedian in the World may seem to be polarizing at best and egotistical at worst, his explanation for it is heartbreaking.
He explained that he visited his brother in the hospital after he got pneumonia during his battle with cancer.
"As the nurse washed and dressed him, they were chatting. Pedro was a chatterbox. And he tells the nurse, "hey, do you know Alex Fernandez?' The nurse says, 'who the hell is that loser?' I don't blame her. My brother tells her, 'you don't know who he is? He's the guy outside the door. He's a comedian. In fact, he's the best comedian in the world,'" Alex recalled. "And, so if Pedro says so, I believe it."
Alex Fernandez: The Best Comedian in the World is available to stream on Netflix now.