Dave Chappelle's Controversial Netflix Comedy Special 'Sticks & Stones' Defends Alleged Abuser Louis C.K.
Dave Chappelle defended Louis C.K. and other alleged sexual abusers during his Netflix comedy special and the public is not pleased.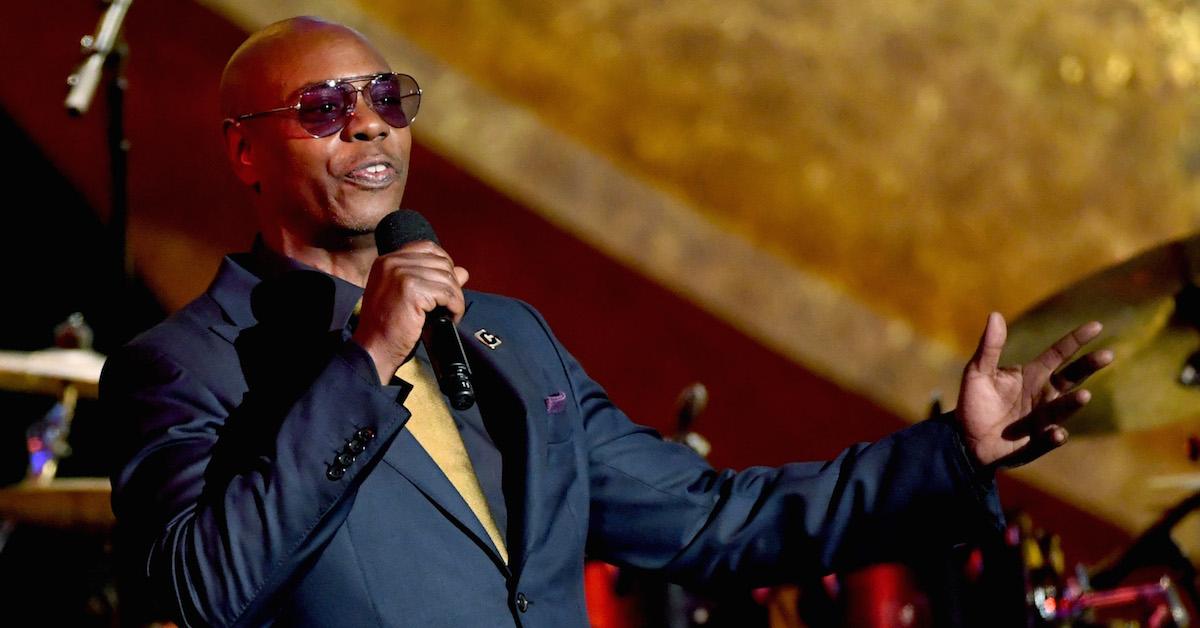 Being controversial seems to come with the territory of being a comedian in a lot of cases. Comedian Dave Chappelle has had a decades-long career of irreverent comedy, but his latest routine has fans thinking that he may have finally taken things too far.
Article continues below advertisement
Dave Chappelle's defense of Louis C.K. calls accusers into question.
Louis C.K. has a standout resume that includes a top TV show called Louie on FX and, until a few years ago, a well-regarded stand-up comedy career. However, in 2015, sexual misconduct allegations began to fly against Louis when Roseanne Barr spoke out about hearing stories of his inappropriate antics.
Two years later, comedian Tig Notaro ended a professional relationship with Louis amid rumors of his nefarious behavior.
Article continues below advertisement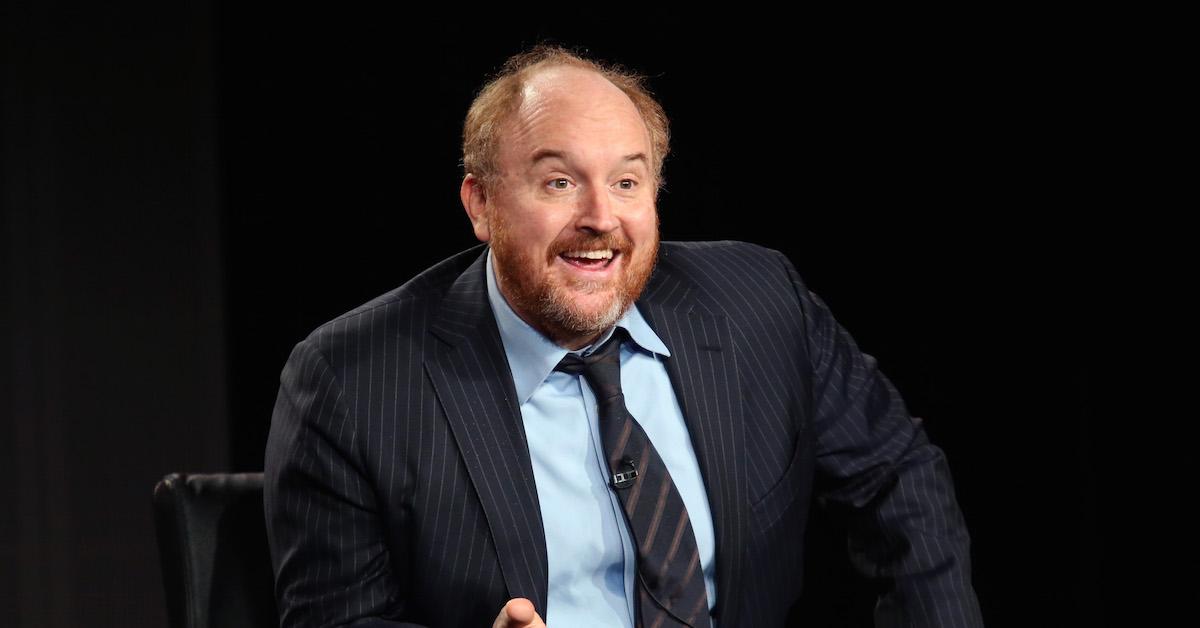 His movie premiere for I Love You, Daddy was canceled in November of 2017 after numerous stories of misconduct against him broke. Louis was accused of masturbating in front of people without their consent, and of walking in naked to rooms with females without their knowledge or consent beforehand.
He later apologized for his actions, and admitted to many of the stories against him. His career has yet to recover, which is part of the reason why Dave spoke out.
Article continues below advertisement
Within the first half of the hour-long Sticks & Stones special, Dave defends Kevin Hart for his prior insensitive tweets toward the gay community (which led to him getting fired from hosting the Oscars), and he minimized what victims of Michael Jackson's alleged child abuse went through. He then addressed Louis C.K.'s past actions at the halfway point, which caused quite a stir online.
"I'm sorry, ladies," Dave says through laughter. "I just, I got a f--king Me Too headache. Y'all is killing me right now." He then said that women were right to speak out about sexual misconduct, but they were going about it in a way that "is not going to work." He then made the controversial comments about his friend, Louis C.K.
Article continues below advertisement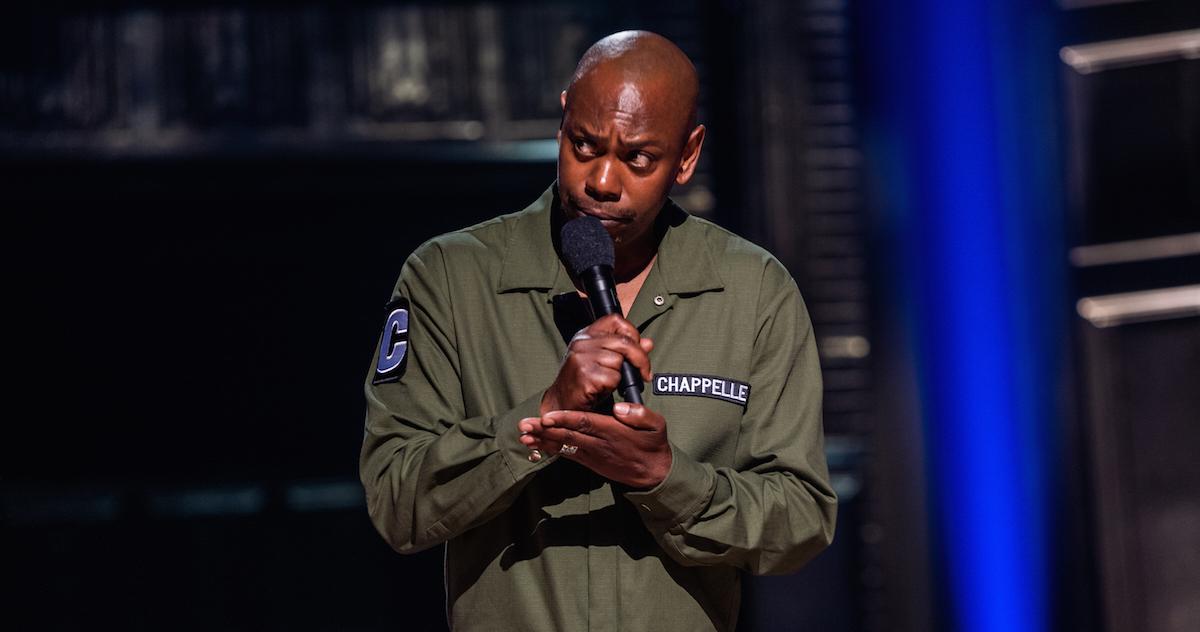 "It was his room," Dave said about Louis' hotel incidents. "You've all read the story. He was masturbating in his own room. That's where you're supposed to masturbate. And then he said 'hey everybody, I'm gonna pull my d--k out.' Nobody ran for the door or nothing like that. They all kind of hung out like, 'I wonder if this guy is serious.'" Dave later wondered what the threat really was, even calling Louis the "least threatful" type of person out there.
Article continues below advertisement
The comedian has defended Louis C.K. in previous stand-up routines.
Dave also poked fun at the allegations against Louis C.K. in his last two-part Netflix special, Equanimity and The Bird Revelation, which came out on New Year's Eve in 2017, shortly after Louis' movie premiere got canceled.
The comedian said that when he first heard about Louis' masturbation incidences, he "laugh[ed]" about them. He even directly made fun of one of Louis' accusers, comedian Abby Schachner.
Article continues below advertisement
Abby Schachner claimed that she had aspirations to develop a stand-up career in 2003, and that she invited Louis to one of her shows in order to get his feedback.
She said that when she called him to invite him, she could hear him pleasuring himself on the other end of the line. He also allegedly discussed explicit sexual fantasies that he had, which made her uncomfortable, and impacted her comedy dreams.
Dave called out Abby's statements about Louis, and questioned the extent of her comedy aspirations. "Well, then I dare say, madam, you may have never had a dream. That is a brittle a-- spirit," he said during the special.
Article continues below advertisement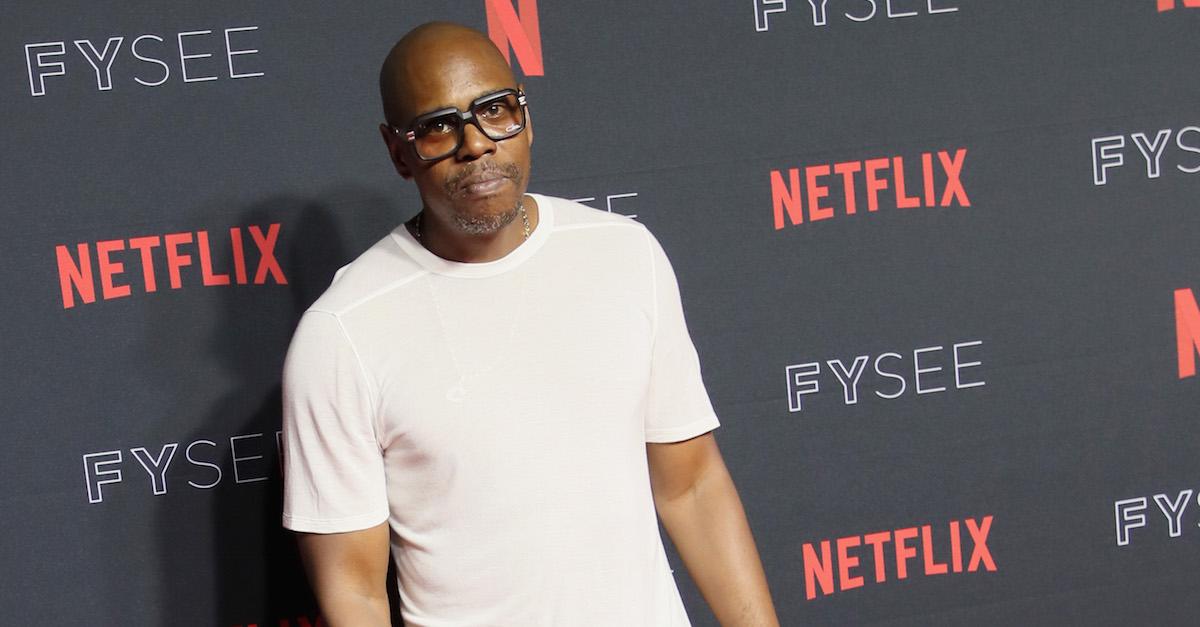 After the release of Equanimity and The Bird Revelation, many online users and media sites called out Dave for the outdated nature of his type of comedy.
Some said that his controversial take on topical issues had no place in the wake of the #MeToo and Time's Up movements. But, it's clear that Dave didn't care to take the public's advice, as he's still doing the same type of stand-up.
Dave Chappelle has yet to comment on the backlash from Sticks & Stones, and he alluded to the negative response he got from Equanimity and The Bird Revelation during the new special.
Sticks & Stones is available to stream on Netflix, but viewers should be warned about the potentially triggering content in it.