Woman Says Dave and Buster's Erroneous Charge Left Her With No Money Left in Bank Account
A Dave & Buster's customer said that they were incorrectly charged $1,200 and were left without any money for the weekend.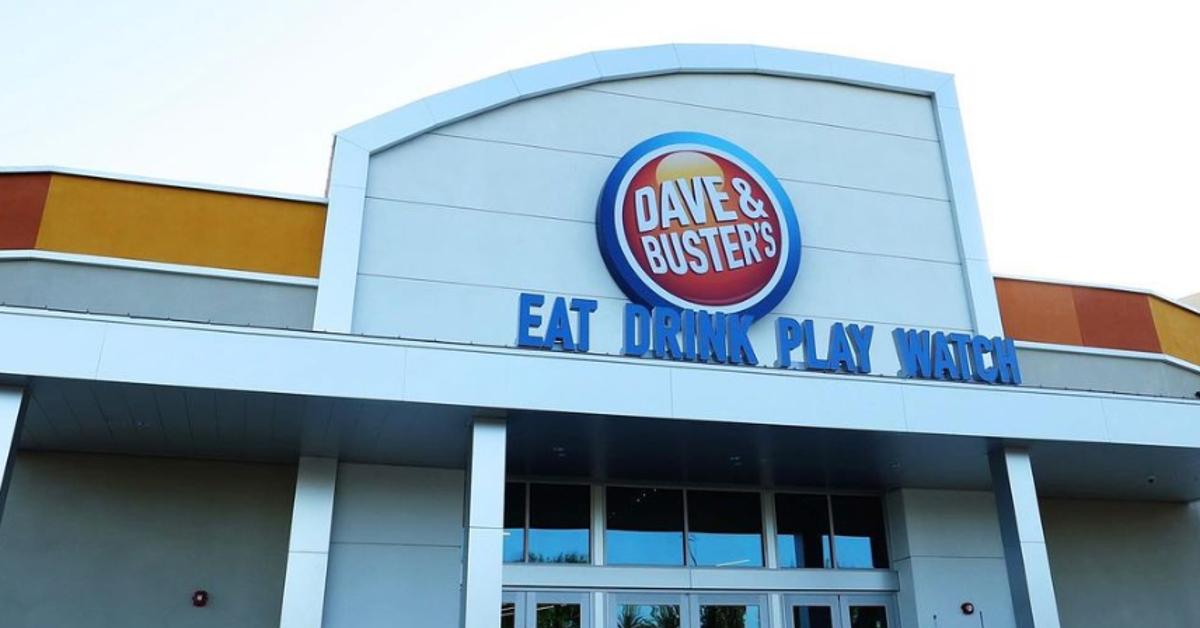 A TikToker named Cheyenne (@keepcalmliveon) shared her frustrating experience at a Dave & Buster's location where she claims that a checkout error at the bar resulted in her being out $1,200, resulting in a harrowing weekend where she was unable to use any of her money, as she used her debit card and was charged from the establishment the exact amount of money she had in her checking account.
Article continues below advertisement
She says in the clip: "So let's talk about how I'm out $1,200 right now because of Dave and Buster's. Me and my friend went to Dave and Buster's last night we sit at the bar we get some food and drinks before we go to play games. Bartender asked if we wanna leave our tab open while we play games we say no."
She continues, "He's like OK I'll close your tab but I put you guys on the same tab so I'll just like split up your payments. When the guy ran my card, it charged me the exact amount that was in my bank account. When he goes to hand me my receipt, he realizes it he's like oh my God, I don't know what happened. Let me go check."
Article continues below advertisement
"And then he comes back and he's like I don't know what happened, like I put everything in right I swear I did I don't, I don't know why I charged you that. And mind you when he ran my friend's card my friend's card was charged for the correct amount. And I genuinely believe that there was something wrong with the machine because let me read you these numbers that are on our receipt."
Article continues below advertisement

She then begins to rattle off the figures that were on the receipt charge that are the source of all her current financial woes: "Under total amount says $1,280. Under suggested 18% gratuity it says $16.20, and then under total including suggested gratuity it says $4,692."
Article continues below advertisement

Judging from the numbers that the TikToker reads in the video, it certainly sounds like there's something wrong happening with the machine: "None of that makes any sense. My total was supposed to be $46.17 so the guy crosses out the total so I can still see it but then under it writes $46.17."
Article continues below advertisement

Cheyenne notes how the employee was shocked that this happened and was attempting to fix the situation, so she really wasn't all that concerned. "I felt really bad for him honestly because I genuinely don't think it had anything to do with whatsoever. So I was chill, I was cool I was like yeah it's fine I'm sure everything will work out."
Article continues below advertisement

"So I wake up this morning and check my bank account it still says $0 so I'm like that's a problem so I call my bank they say that there's nothing they can do they can't dispute the charge because it still says it's pending. So I say OK maybe since it's still pending like they can actually do something at Dave and Busters."
Article continues below advertisement

Cheyenne continued, "So I go to the location I get a manager for like 20 minutes she's trying to investigate what happened and she comes back and she's like your tab was closed out for the correct amount I have no idea why your card was charged that I'm so sorry and she was like whenever the transaction posts you should be charged the correct amount."
Article continues below advertisement

The TikToker added that the Dave and Buster's manager said, "Maybe you can talk to your bank or something but I've done everything I can do on my end I'm really sorry. And she's like but I did take off your meal off of your receipt so you won't have to pay that again. I'm so sorry. And I'm like chill I'm like it's fine it's cool I leave."
Article continues below advertisement

Despite her laid-back reaction to discovering that a restaurant casually just charged a ton of money on her card, she was shocked that such a huge mistake could happen in the first place: "But it like kind of does blow my mind a little that like you charged me $1,200 for a $50 evening I am out all my money in my bank account for basically the entire weekend and maybe even more if things don't go through correctly."
Article continues below advertisement

While the gesture of comping her meal does indeed seem like a kind way of apologizing, through action, for the inconvenience, Cheyenne remarked that she's still ultimately out a large sum of money. "All you're gonna do is take off my food like you're still gonna make me pay the rest of my bill like that is wild to me."
Article continues below advertisement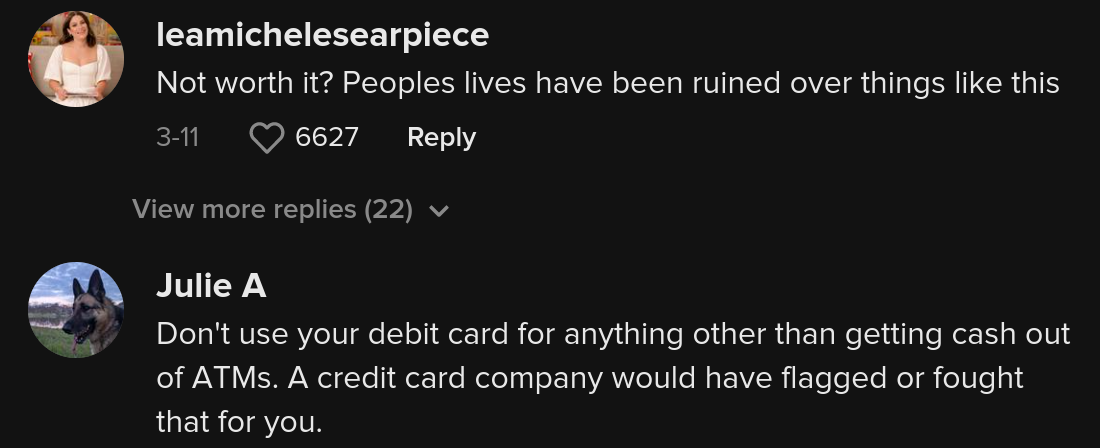 She went on to say, "And I know I could have argued I should have fought for more but honestly at the end of the day that, it's just not worth it to me like just give me like you know the 95% of my money that you stole you can have the other 5$ I don't give a s***."
Article continues below advertisement

Article continues below advertisement
Cheyenne posted in a follow-up video that the chain ultimately refunded her the entirety of her receipt for the inconvenience and that her bank refunded her money.