Meet 'Camp Getaway' Owner David Schreiber
David Schreiber is the owner of an adult camp, called Camp Getaway, which is getting its own Bravo show by the same name. Keep reading to learn more.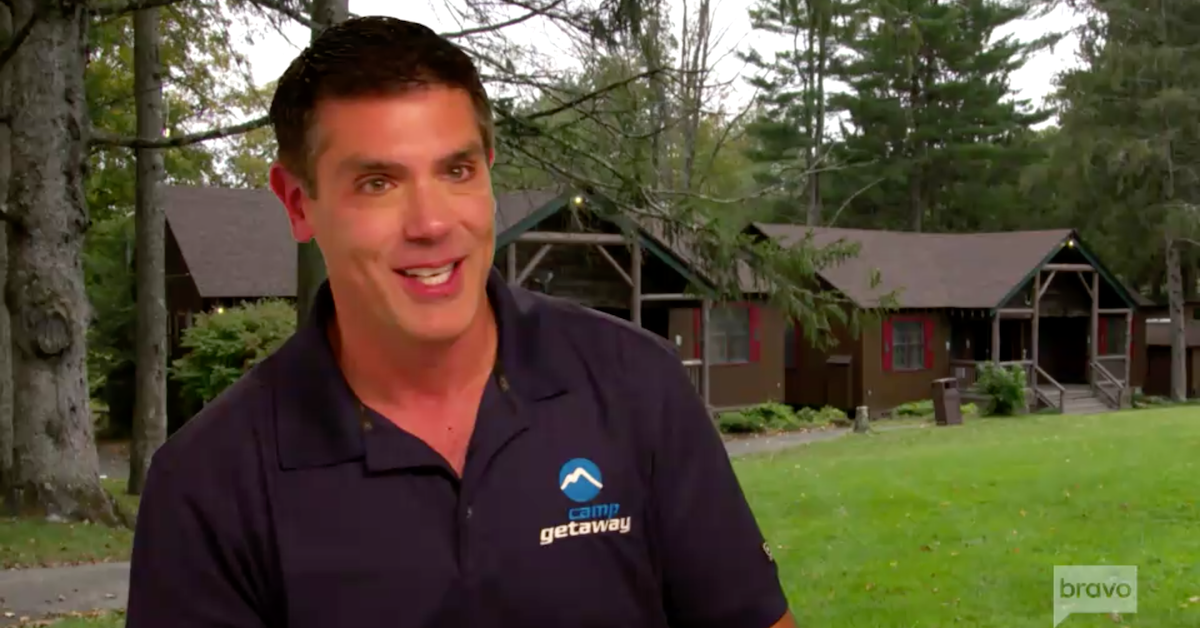 Remember summer camp? Oh, the endless days of sunshine, swimming, cabins, and campfires...
If you thought those times were far behind you, think again, because Bravo's newest show will remind your inner child of the magic of camp.
Article continues below advertisement
Camp Getaway is Bravo's latest reality show. It follows a group of camp counselors working at a 300-acre summer camp… for adults. Yup, you read that right.
Camp Getaway is an adults-only summer camp experience in Kent, Conn. where fully grown office-job-having regular people can do "the opposite of adulting." Sounds attractive!
The camp is made possible thanks to owner and Camp Director David Schreiber and the rest of his team of camp counselors.
Keep reading to learn more about David, and how he ended up with a dream job straight out of Wet Hot American Summer.
Article continues below advertisement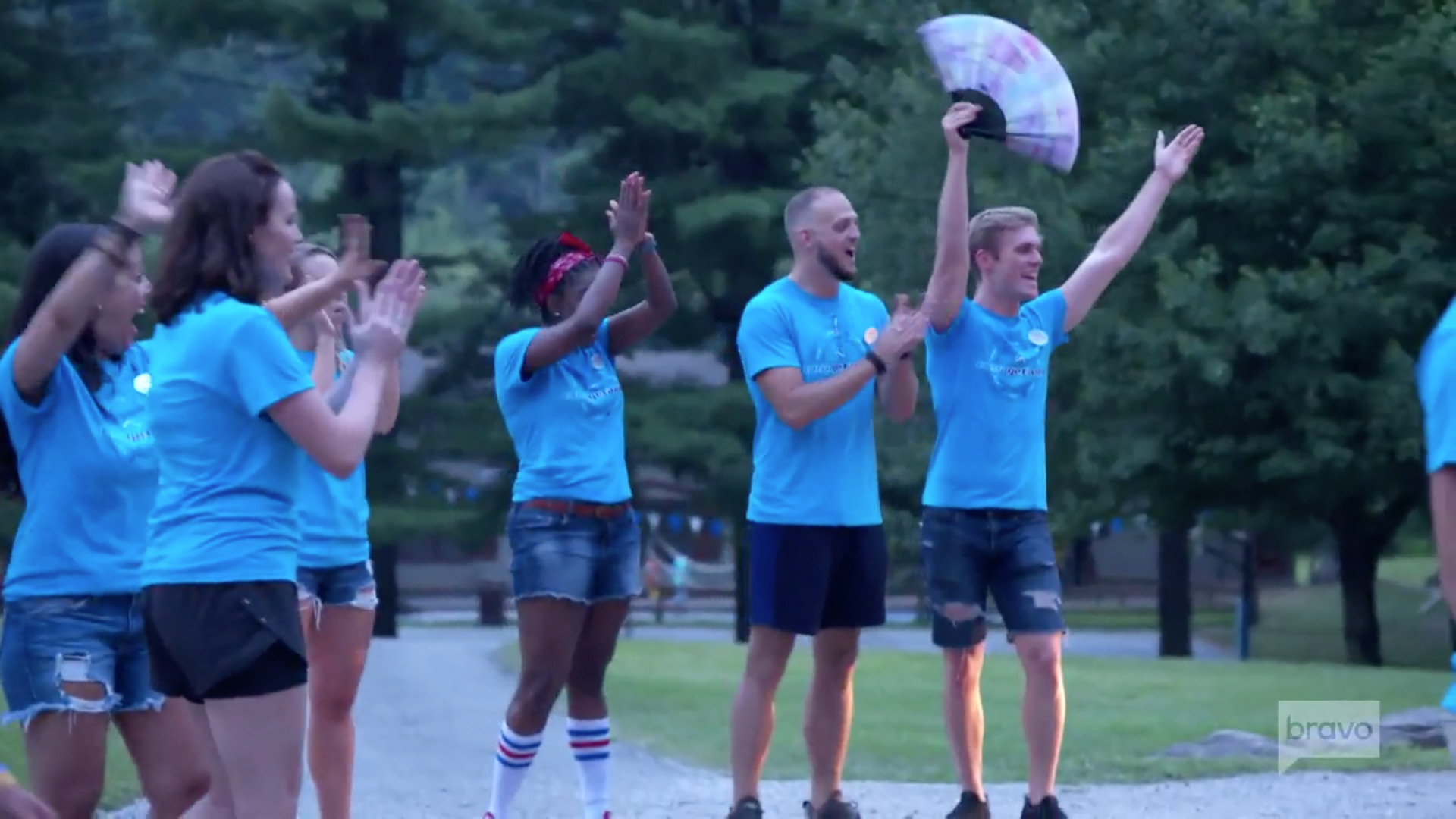 How did David Schreiber become the owner of Camp Getaway?
David Schreiber has been a fan of the outdoors since his own days at camp when he was a young child. In fact, he loved his days at camp so much that he and his wife Gayle owned and operated a kids' camp for about 10 years before coming up with the idea of a sleepaway camp for adults.
Article continues below advertisement
It was actually the parents of the kids at his camp who gave David the idea for an adult camping experience.
Seeing no reason as to why the universally loved camp experience should be restricted just to kids, David purchased Camp Getaway in 2012 with the intention of creating the ultimate adult camping facility.
The camp also features premiere activities like hot air balloon rides, horseback riding and massages, for an additional fee.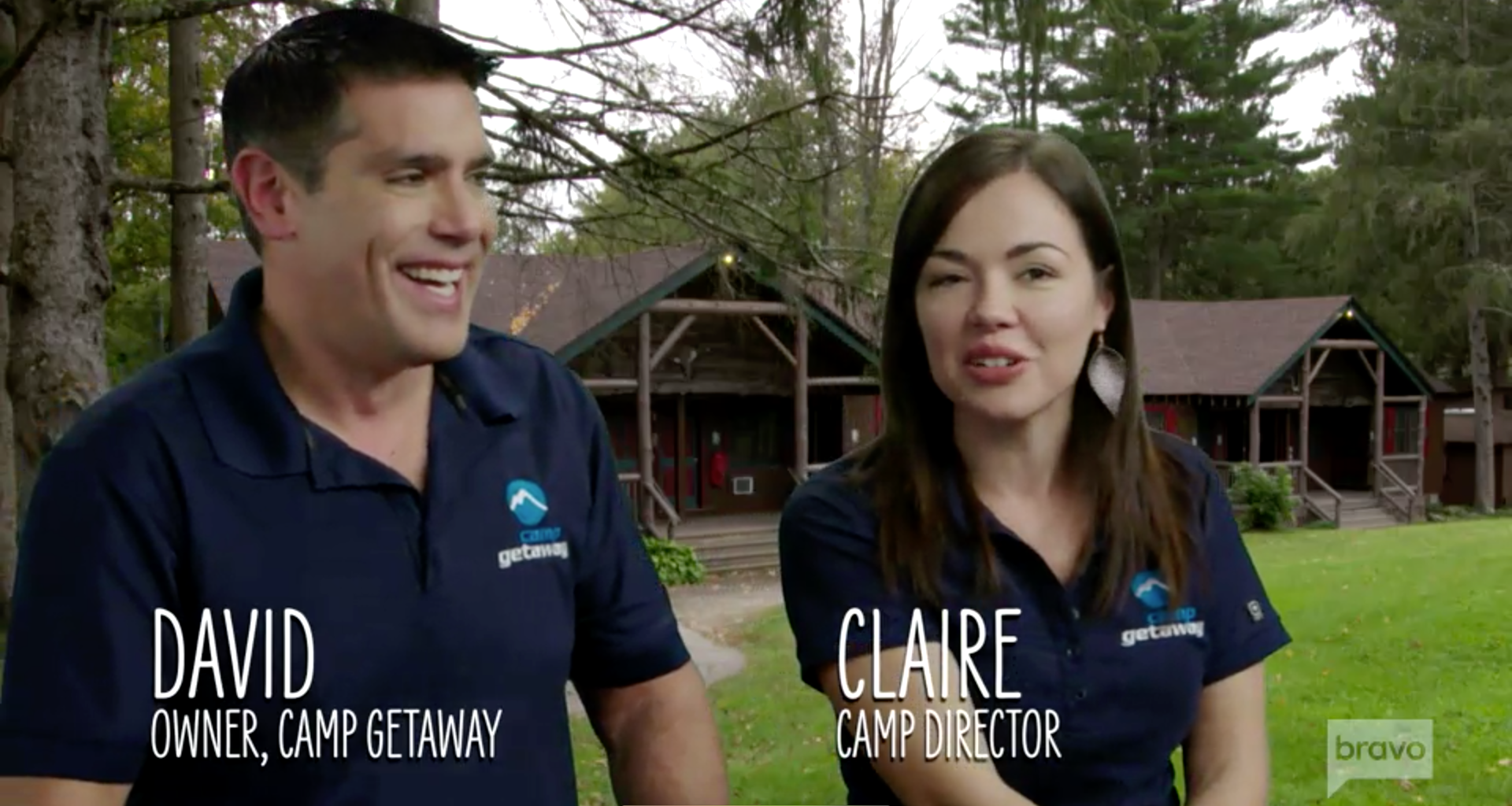 Article continues below advertisement
What is David Schreiber's Camp Getaway like?
Nestled in the Berkshire Mountains of Kent, Conn., Camp Getaway offers a retreat away from busy city life. But the camp offers many more amenities than you may remember from your younger days at sleepaway.
For a base price of $509, Camp Getaway offers accommodations, activities, and food for an entire weekend.
Guests can enjoy air-conditioned cabins with housekeeping services, meals prepared by a team of chefs and a wide range of fun things to do.
With traditional camp activities like swimming and biking, Camp Getaway also features 21+ activities like dance parties, free-flowing alcohol and plenty of making out among guests (well, maybe that last part isn't unfamiliar from our younger days).
Article continues below advertisement
The Bravo show will follow a Below Deck-esque "upstairs, downstairs" format as audiences get a look at the different worlds of the guests and the Getaway camp counselors, with the two often colliding when staff has to fulfill the ridiculous demands of their guests.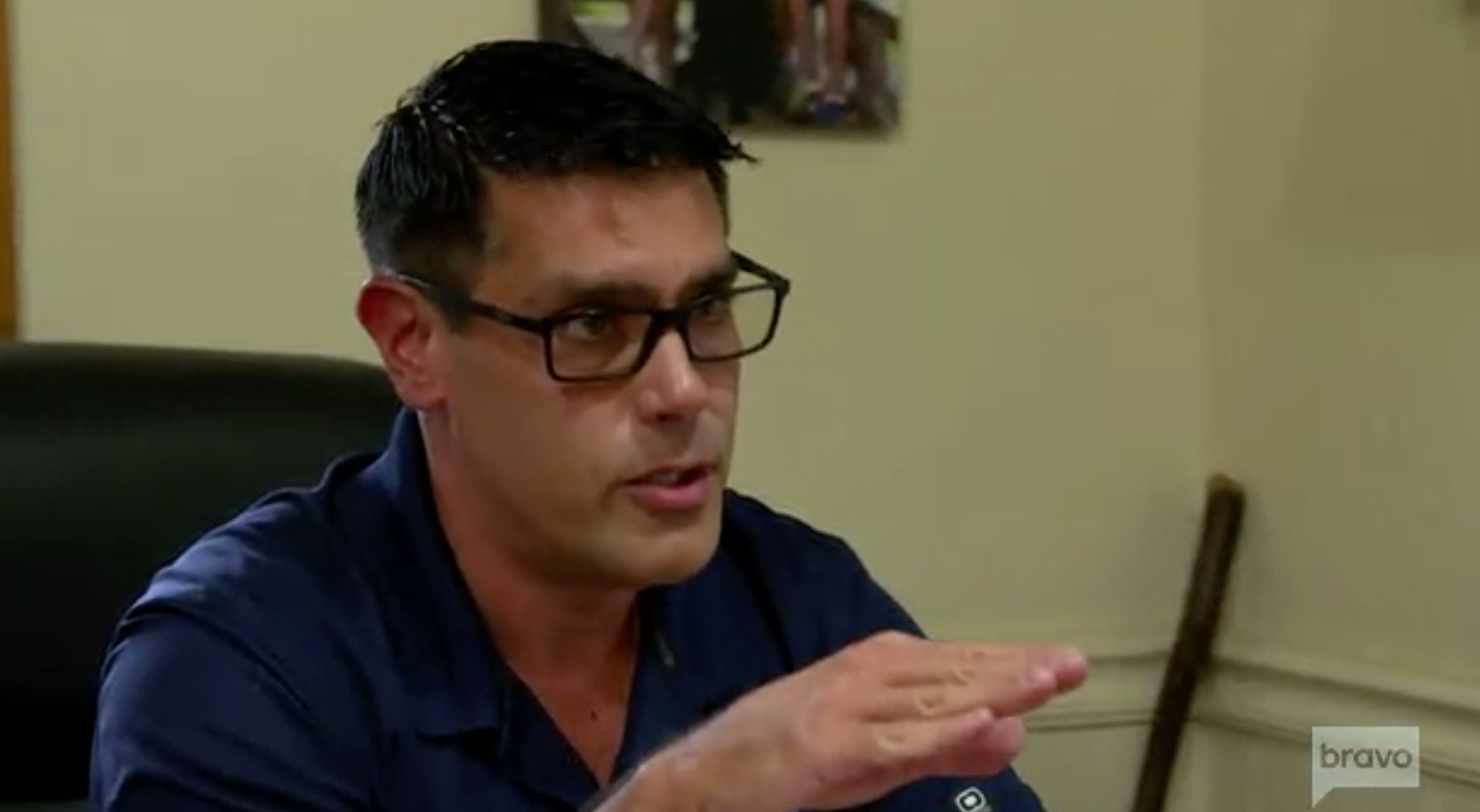 Article continues below advertisement
While the counselors are there to work first, there are plenty of distractions that force David to step in. According to his Bravo bio, David isn't a micro-manager, but he certainly will have to step in when things don't meet up to his standards.
Catch the all new Camp Getaway when it premieres May 4 at 10 p.m. on Bravo.