'Crip Camp' Shines a Light on Horrific Institutions Like Willowbrook
'Crip Camp' makes mention of a horrific Staten Island institution known as Willowbrook State School. What happened there? And what's it like now?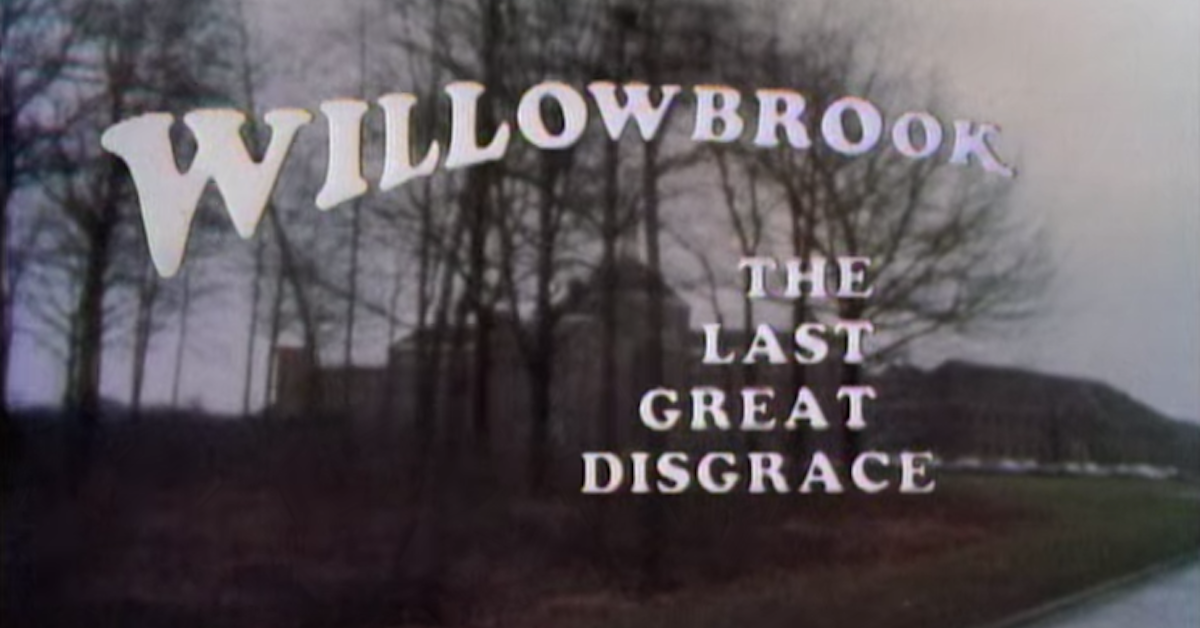 Article continues below advertisement
Located a few hours north of New York City in the Catskills, the "summer camp for the handicapped run by hippies" was in session for children, teenagers and adults from the 1950s through 1977.
The camp provided what campers, now adults in the documentary, describe as a "utopia," in contrast with some of the grimmer institutions in the New York area, such as the Willowbrook State School, which is mentioned and denounced by one of Crip Camp's most commanding presences, Judy Heumann.
Article continues below advertisement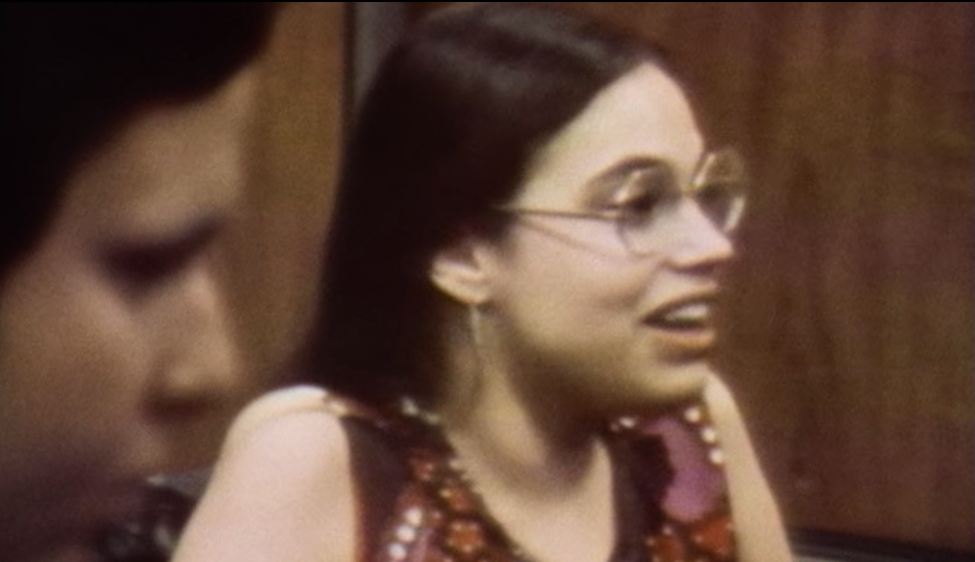 Staten Island's Willowbrook is described as a place of horrors in 'Crip Camp'.
Willowbrook opened in New York's borough of Staten Island following the end of World War II. Governor Thomas Dewey called to create a state-run facility for children who were "mentally and physically defective and feeble-minded, who never can become members of society" and who needed to be cared for with a "high degree of tenderness and affection."
Article continues below advertisement
They were decidedly cared for with neither tenderness nor affection, and over the years, Willowbrook would become the poster child for the failure of institutionalization and the state psychiatric system.
A New York Times article from earlier this year details how the "brutal conditions" led to the institution eventually closing after a scathing 1972 exposé by Geraldo Rivera aired graphic footage of the deplorable conditions inside the ward, and Disabled in Action got involved.
Article continues below advertisement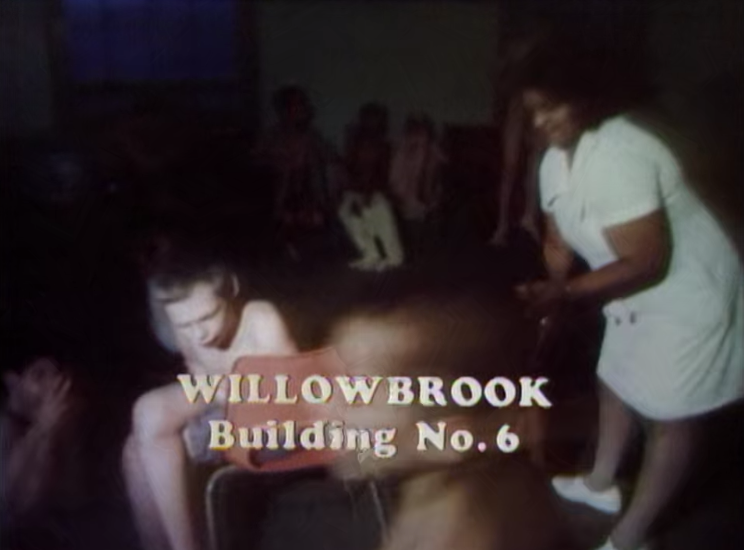 Judy Heumann's organization, Disabled in Action, worked on deinstitutionalization.
When the world became aware of Willowbrook in 1972, it was known as "the last great disgrace."
Channel 7 footage of Geraldo Rivera sees him entering the wards. "The doctor had warned me that it would be bad," he says. "It was horrible."
Article continues below advertisement
The institution grossly overbooked its 4,000 occupancy (at its peak, it housed 6,200 residents) and what Geraldo came to see was "one attendant for perhaps fifty" children, "lying on the floor naked and smeared in their own feces."
"I had never seen the inside of an institution like this," says former Jened camper and counselor Judy, now an activist and legislator. "The chaos that existed was frightening to me because I recognized that myself and other friends could have easily been in this institution."
The mere existence of such inhumane facilities galvanized her into taking Disabled in Action to the next level.
Article continues below advertisement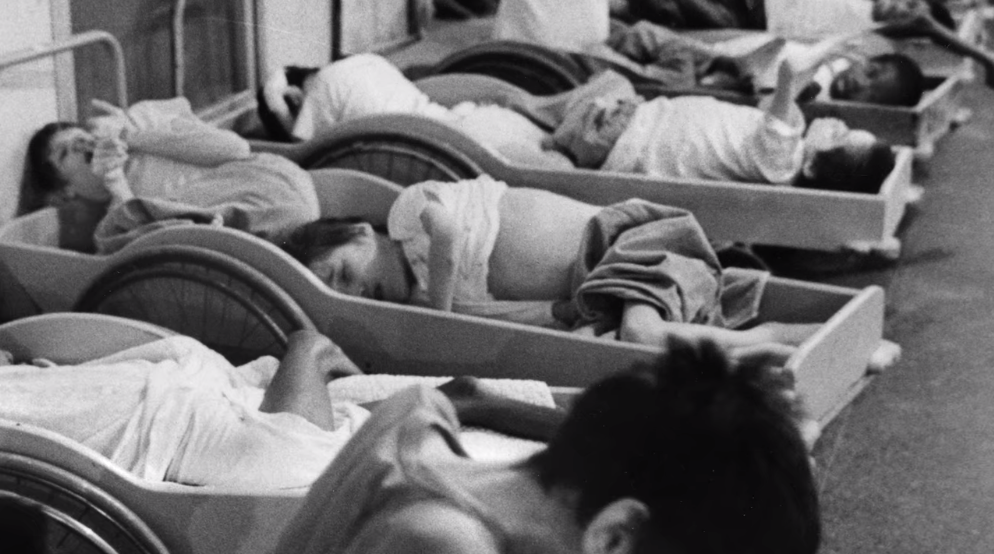 What happened to Willowbrook?
With one caregiver to fifty residents, it was obviously impossible to keep the children clean, fed, supervised, or healthy. The severe overcrowding led to a public health crisis as "literally every resident admitted quickly contracted hepatitis."
Article continues below advertisement
After many years of lawsuits and Willowbrook even changing its name to the Staten Island Development Center, the institution finally shut its doors in 1987. "The tragic events of Willowbrook State School and its subsequent closing set legal precedents that drove the deinstitutionalization movement across the country," reads the Staten Island Advance.
After much debate about what to do with the 383 acres of land, it eventually became the campus of the College of Staten Island. A mile-long pathway commemorates the ground's horrific past and leads to a more optimistic future.
Learn more about Disabled in Action and the deinstitutionalization movement in Crip Camp, now streaming on Netflix.