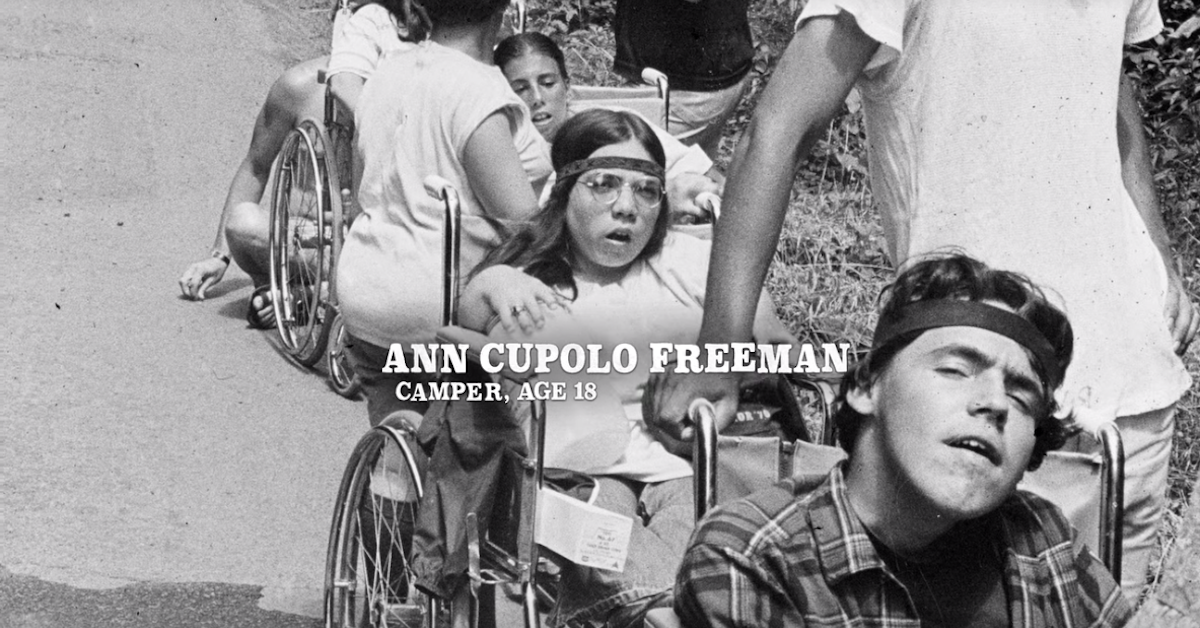 Like Many of Her 'Crip Camp' Peers, Ann Cupolo-Freeman Went on to Change the World
Article continues below advertisement
Crip Camp starts off as a film about a place: Camp Jened, a summer camp in upstate New York. But it quickly becomes the story of the campers who spent their formative years there, and how they changed the world and pioneered the Disability Rights Movement together.
Early on in the documentary, we're introduced to Ann Cupolo-Freeman, and while the end of the documentary gives us some updates about former campers who have passed away, we don't get to see what happened to Ann.
Keep reading to learn more about where Ann Cupolo-Freeman is today.
Article continues below advertisement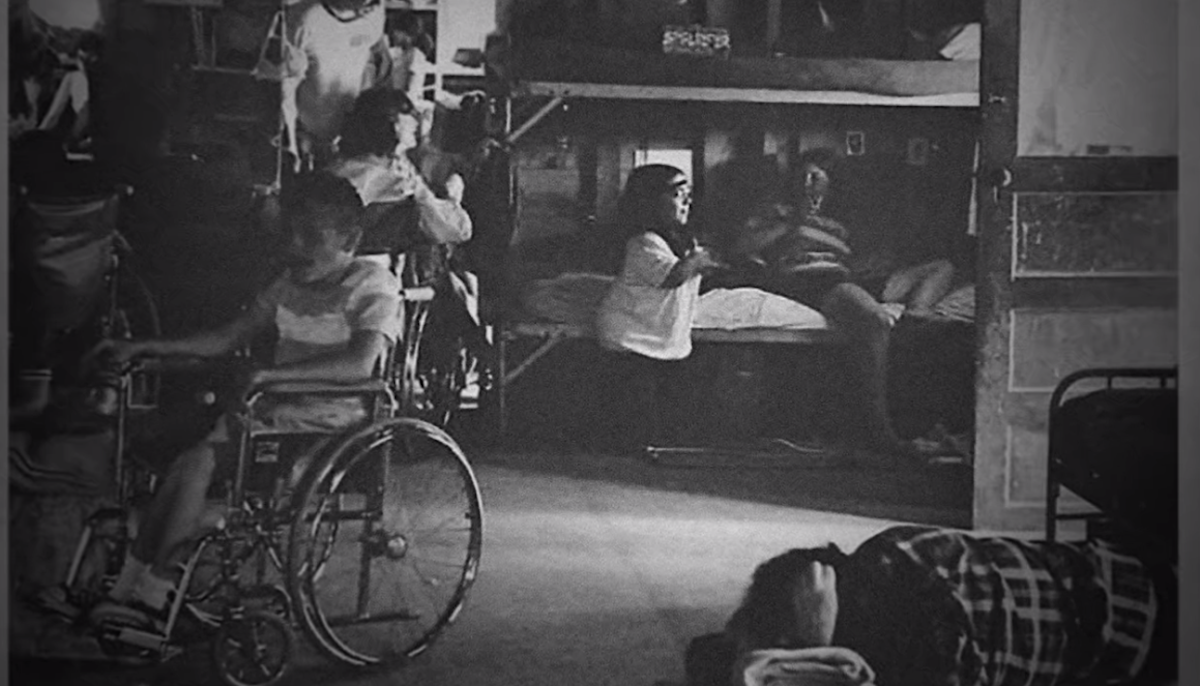 When Ann Cupolo-Freeman arrived to Camp Jened, it was like a utopia.
Now an adult, Ann takes us back to what it was like to arrive at Jened, the camp that changed the world without many knowing its story, at the age of 18. "When Woodstock was happening," she says, "I remember being at my grandmother's and listening on the transmitter radio, saying, 'Wish I could go. Wish I could go. Wish I could go."
Article continues below advertisement
"And then, when I went to Jened, it was like, there I was!" she recalls. "I was in Woodstock. The music and the people, and you're just like, 'These people are crazy!' You know? I mean, in a good way."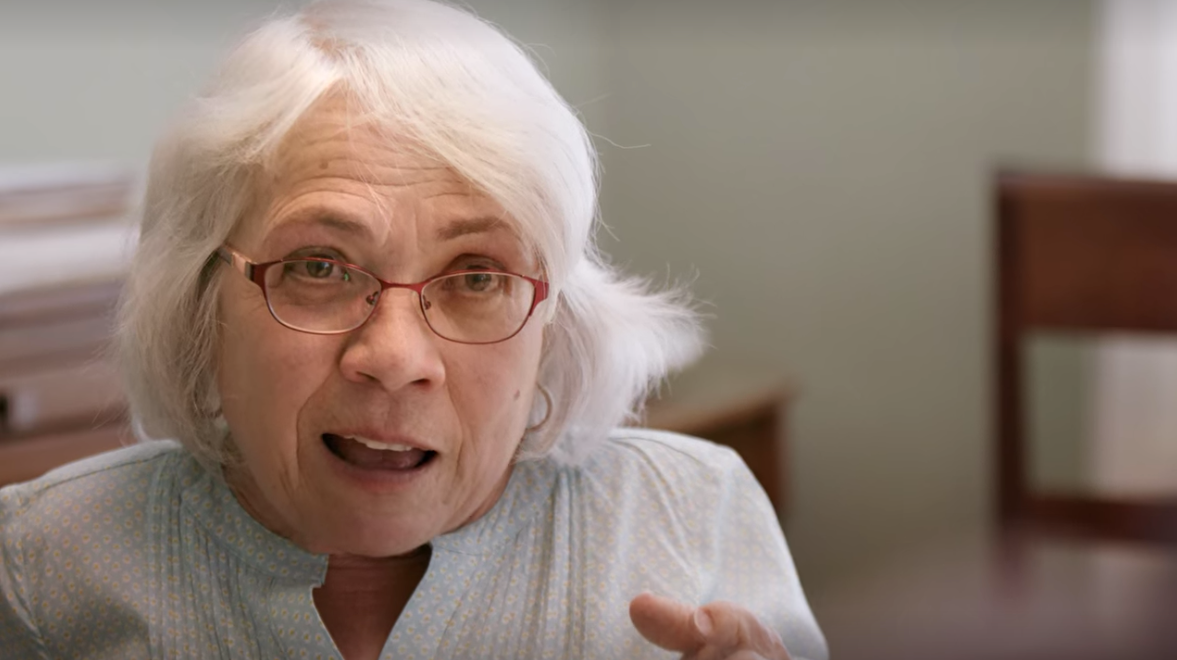 Article continues below advertisement
The camp, which ran from the 1950s until the late '70s, was built to "provide a kind of environment where kids could be kids" and put aside their physical differences. It served as a kind of utopia that teenagers with disabilities would return to every summer.
"What we saw at the camp was that our life could be better," former camper and Crip Camp co-director Jim LeBrecht says.
"The fact of the matter is you don't have anything to strive for if you don't know that it exists," he continues.
Camp Jened helped hundreds of kids living with disabilities understand that the status quo was severely lacking, and that they had to change the world into becoming what they wanted it to be.
Article continues below advertisement
Like many of her peers, Ann Cupolo-Freeman became an activist.
While Judy Heumann was arguably at the forefront of many of the protests and staged sit-in occupations the group conducted over the next few decades until — and even after — the passing of the Americans with Disabilities Act of 1990, Ann was always by her side.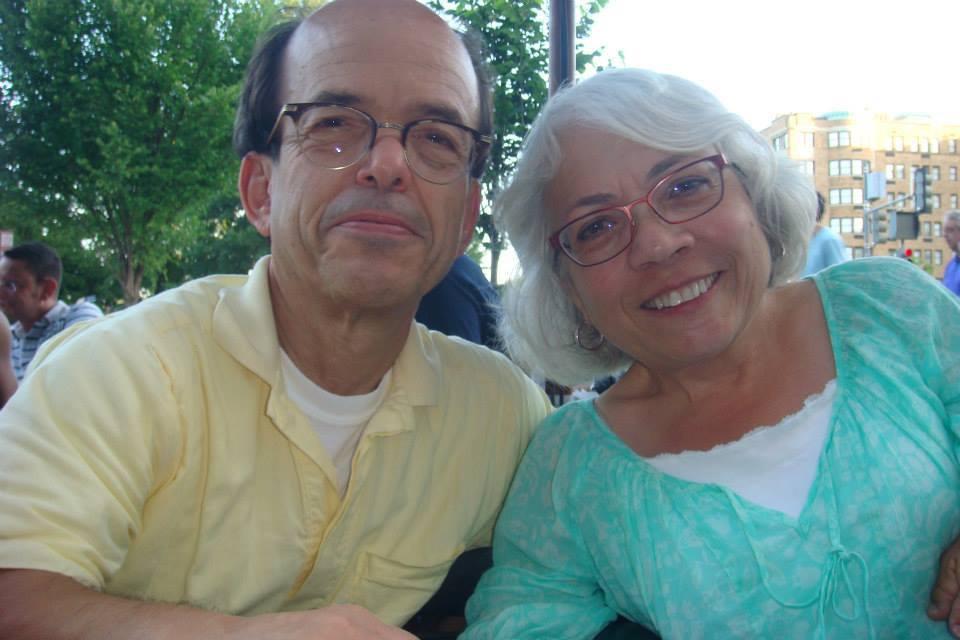 Article continues below advertisement
"I remember being on the ground," Ann says of the group's first demonstration in NYC, where they successfully shut down Manhattan by stopping traffic.
Then, Ann followed Judy and some other former Jened campers to the Bay Area, where they started the Center for Independent Living together.
The energy in San Francisco and Berkeley changed Ann's view of the world. "I don't know, I always thought you had to kinda hide yourself, you didn't want to draw attention," she admits of seeing the group, "all drunk and carrying on." "And there they were, all proud. It really struck me: This is different. This is really different."
Article continues below advertisement
"I felt very, very proud to be part of this community," Ann offers later, following the group's success in their 504 Sit-In in San Francisco and Washington, and the subsequent Americans with Disabilities Act that helped bring down some barriers such as healthcare, education and job opportunities.
Ann would go on to collaborate with two other women to write No More Stares in 1982, a seminal work in the disability community aimed at showing disabled girls and women a world of role models and possibilities for people who look like them. The conclusion that Ann co-wrote reads: "This is a book about possibilities: What other women with disabilities have done, what you could do."
Ann went on to receive her Master's degree in Social Welfare from the University of California at Berkeley, then became a social worker for people in physical rehabilitation until her retirement. These days, she lives with her husband Sam in California.
Crip Camp is now streaming on Netflix.