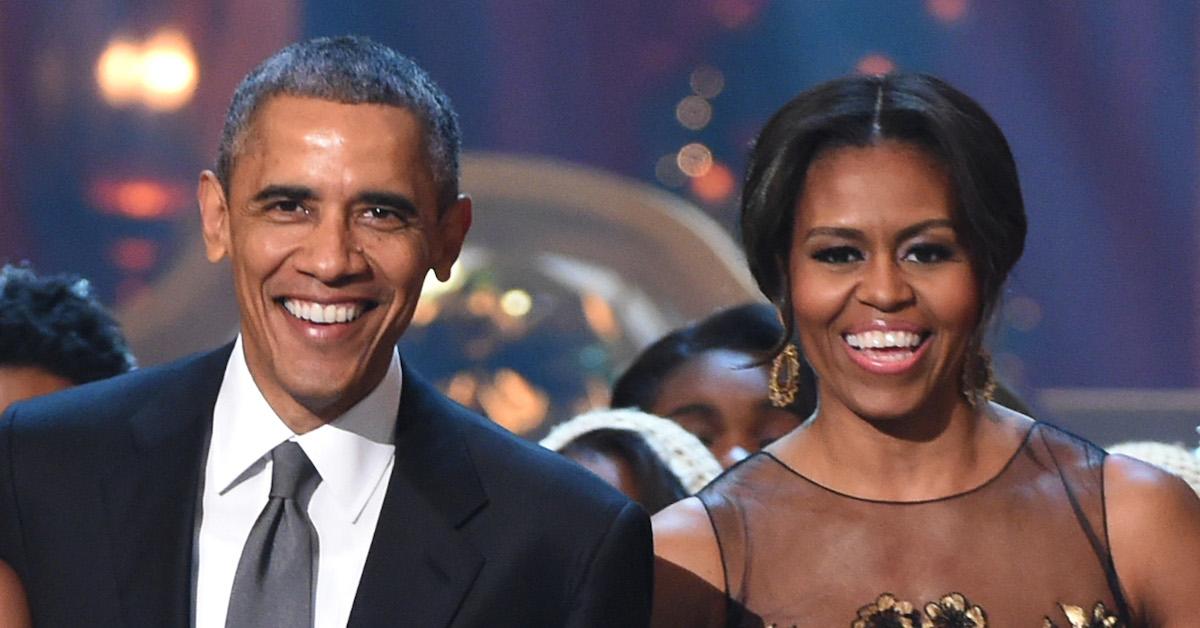 The Obamas' Production Company Is Just Getting Started With Netflix's 'American Factory'
Article continues below advertisement
What with the stellar reviews surrounding their debut project, American Factory, many are wondering what's next for the former president and first lady. Because while they're no longer in the White House, they are now coming to our houses.
Here's what the Obamas' production company is working on next.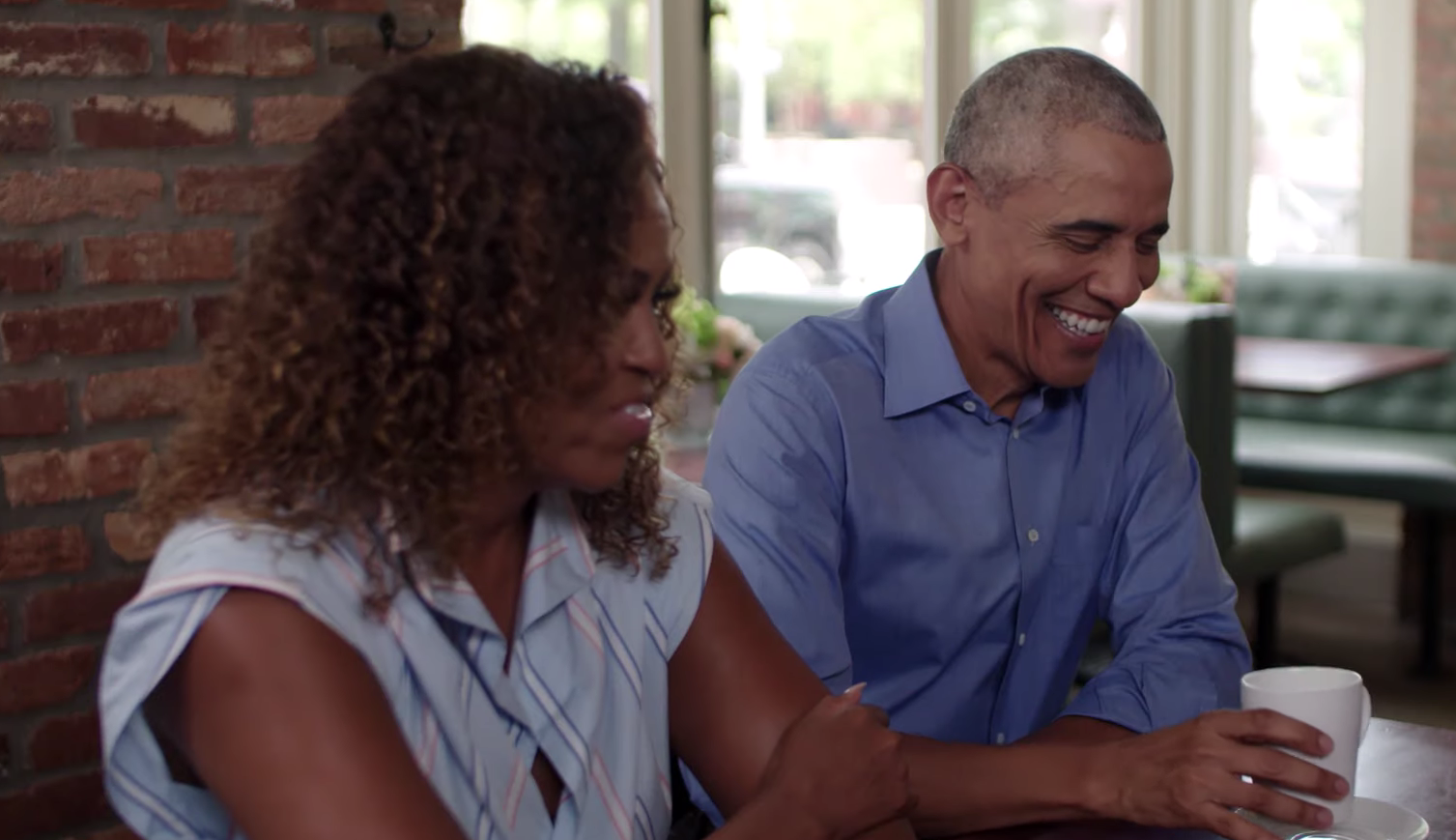 Article continues below advertisement
American Factory is the first project for the Obamas' production company.
In a short conversation with American Factory directors Julia Reichert and Steven Bognar, Barack and Michelle Obama revealed that their decision to make films was based on their passion for storytelling.
"One way of looking at what we've both been doing for the past 20 years, maybe most of our careers once we left law," they say, "was to tell stories." "We want to be in relationships with people and connect with them and work together with them," Barack says.
Article continues below advertisement
The reason they were so compelled to take on American Factory was that "it's not an editorial," as Michelle puts it. She was very drawn to American Factory because it represents her background. "Those first scenes of those folks on the floor in their uniforms," she says, "that was my background. That was my father. And that was reflected in this film."
What's most important to them is that the directors "truly let people speak for themselves." As Steven puts his filmmaking mission, "We want to give voice to people who don't appear on screen. Working people, their stories, their struggles, their hopes [are] equally compelling to superheroes."
Article continues below advertisement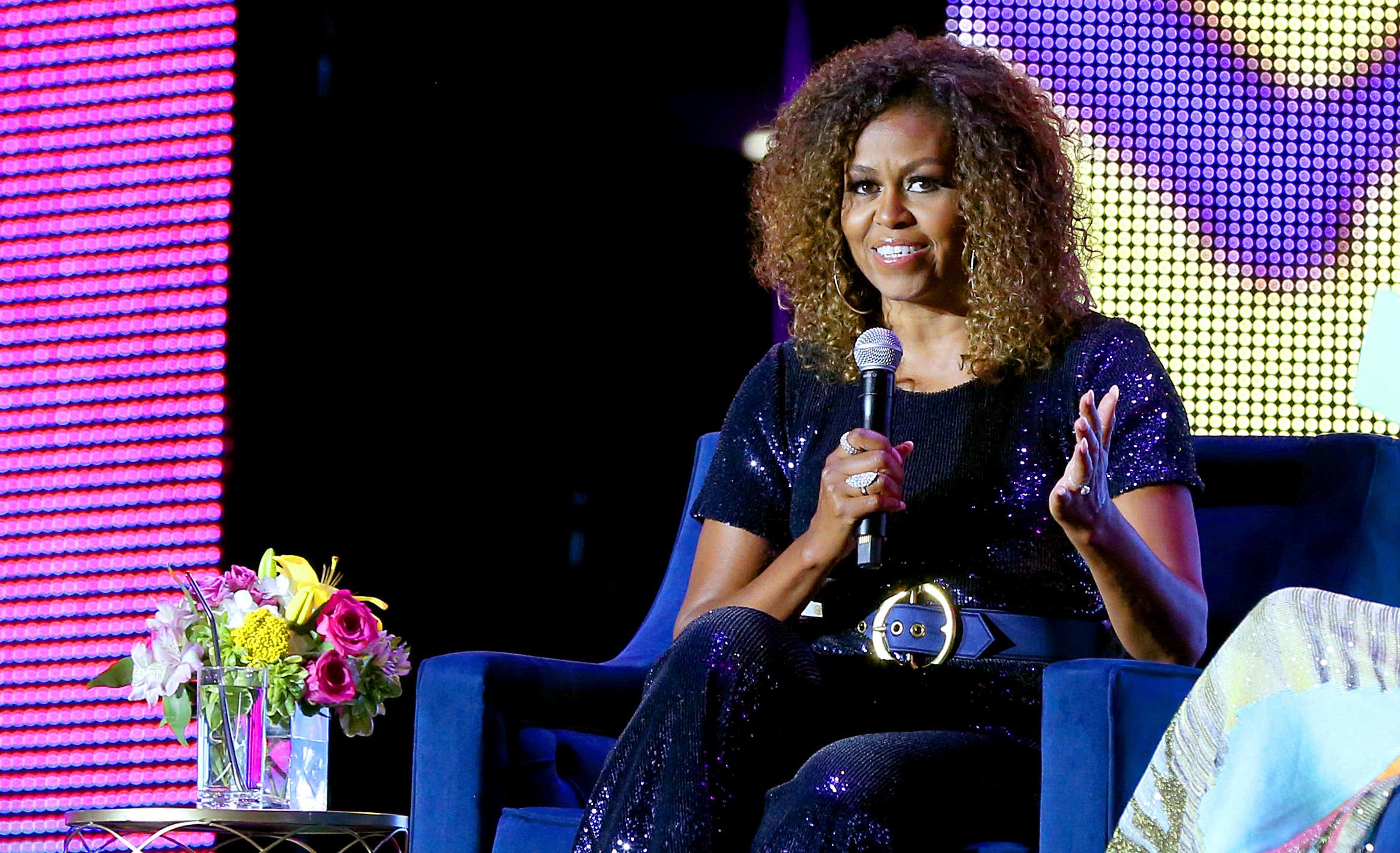 Higher Ground is putting out more than just documentaries.
"A good story is a good story," says Barack. "If it's a documentary [like American Factory] or if it's a scripted story that helps people understand something that they didn't understand before, we want to see if we can give voice to that."
Article continues below advertisement
Following the release of American Factory, Michelle and Obama have six more projects on their slate — and those are just the ones we know about. Among them are Frederick Douglass: Prophet of Freedom, a feature film adaptation of David W. Blight's bestseller, Bloom, an "upstairs/downstairs" period drama about post-WWII New York City, and a scripted anthology series called Overlooked, based on the New York Times' "Overlooked" obituary column.
They're also heading a documentary called Crip Camp, which profiles a 1970s summer camp for disabled teenagers and looks at its role in the disability rights movement. The Fifth Risk: Undoing Democracy is the most overtly political of their projects, and it's a series that looks at the current administration.
Article continues below advertisement
Lastly, the project that calls back most to the former first lady's 2014 "turnip for what" viral campaign to get kids to eat their vegetables is Listen to Your Vegetables & Eat Your Parents, a children's series brought to you by the creator of Drunk History. The kids' show will take viewers around the world to learn about the foods that we eat.
All of these projects speak to their initial desire of championing "creative voices who are able to promote empathy and understanding between peoples," as they said in a statement.
We absolutely cannot wait to catch all of these movies, docs, and series that the Obamas are hard at work on. Until they come out, stream American Factory on Netflix today.