A Dead Shark Was Found Hanging From the Rafters at This Florida High School in Alleged Senior Prank
Most likely, we've all either witnessed or participated in a senior prank.
But for those not familiar with the term, a senior prank is typically an over-the-top antic that high school seniors pull right before graduation. Basically, it's their way of leaving a legacy and saying goodbye to arguably the most formative years of their lives.
Examples include: painting their graduation year on the lawn, turning furniture upside down, or making some type of mess or general ruckus inside the building.
Article continues below advertisement
While these pranks are meant to be annoying to the administration, students usually don't get in trouble for participating. However, that doesn't seem to be the case for the class of 2022 at Ponte Vedra High School in Fla., who may have gone just a little overboard with its senior prank.
What exactly did the students do? Let's take a look.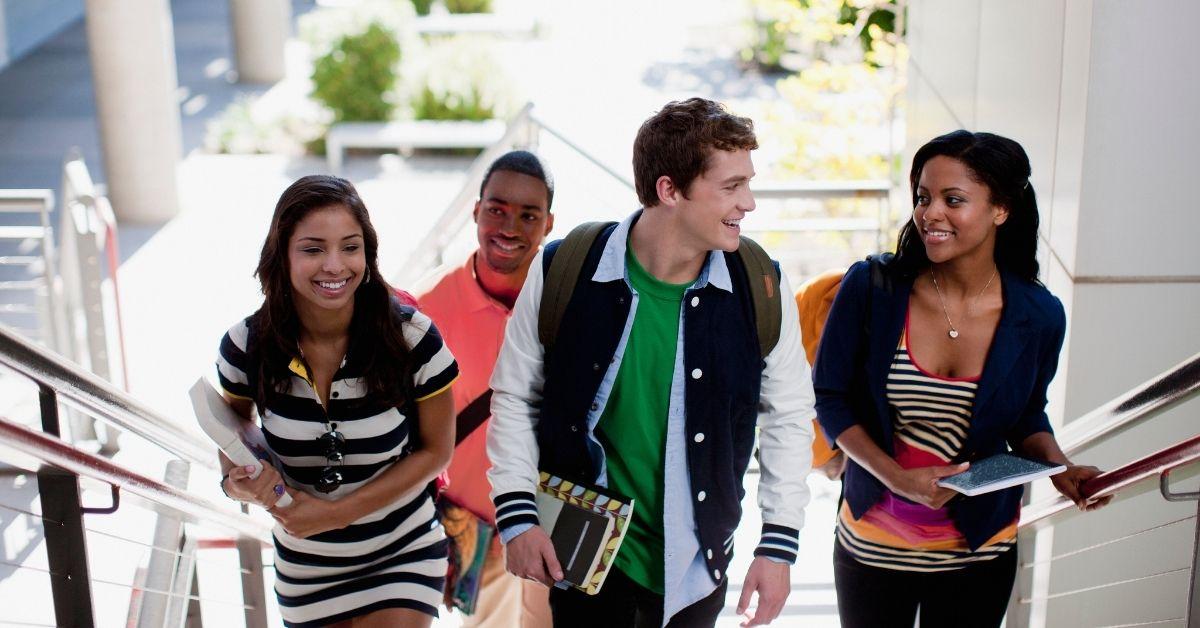 Article continues below advertisement
A dead shark was found hanging from the rafters at this Florida high school.
On May 5, a dead shark was found hanging from the rafters above a staircase at Ponte Vedra High School in Fla., according to the St. Johns County School District (per News4Jax).
Not only was it a cold-hearted act to begin with, but it felt even crueler since the school's mascot was a shark. In fact, most students seemed disgusted by it.
Julian Chandlee, a junior at Ponte Vedra, told the outlet, "It's kind of gruesome. I'll be honest. That's a pretty big shark too. It's in the main courtyard. There are some steps that go up to the main hall, and that's right over the steps, so it's in a pretty major spot."
Article continues below advertisement
Meanwhile, sophomore Cooper Gottfried said he couldn't believe it. "I was going to first period, and there was this massive shark hanging from the ceiling, and it smelled really bad," he said, adding "I was really shocked. I just didn't expect to see that in the morning."
Students tipped off News4Jax that it was a senior prank. Furthermore, school officials told the outlet that investigators had identified five students who were involved.
Article continues below advertisement
The incident had been caught on the school's surveillance footage and was immediately handed to authorities. There are no plans to release it to the public.
There is currently a petition going around advocating that the students involved be charged.
The day after the shark was found, animal advocacy group One Protest launched a change.org petition seeking criminal charges against the five students. As of writing this, the petition is just a few hundred signatures away from reaching its goal of 5,000 supporters.
Article continues below advertisement
The petition's statement reads: "As an animal advocacy organization, we are accustomed to seeing and hearing about execrable crimes carried out upon wildlife. This case is particularly egregious. We are dealing with high school seniors who have a blatant disregard for life and find killing, mutilating, and displaying the body of an animal as 'funny' or a 'prank.'"
The petition continues and calls for the students to be punished. "We must uphold the laws put in place to protect wildlife and hold those who break the law accountable for their actions," it read.
Do you think the students involved should be punished? You can view the petition here.