Husband Hid Secret Messages in Wife's Shoes for Six Years —And She Just Found Them
A TikToker outed her husband's years-long recurring romantic gesture that he's been doing even though she's never acknowledged it and people are in love.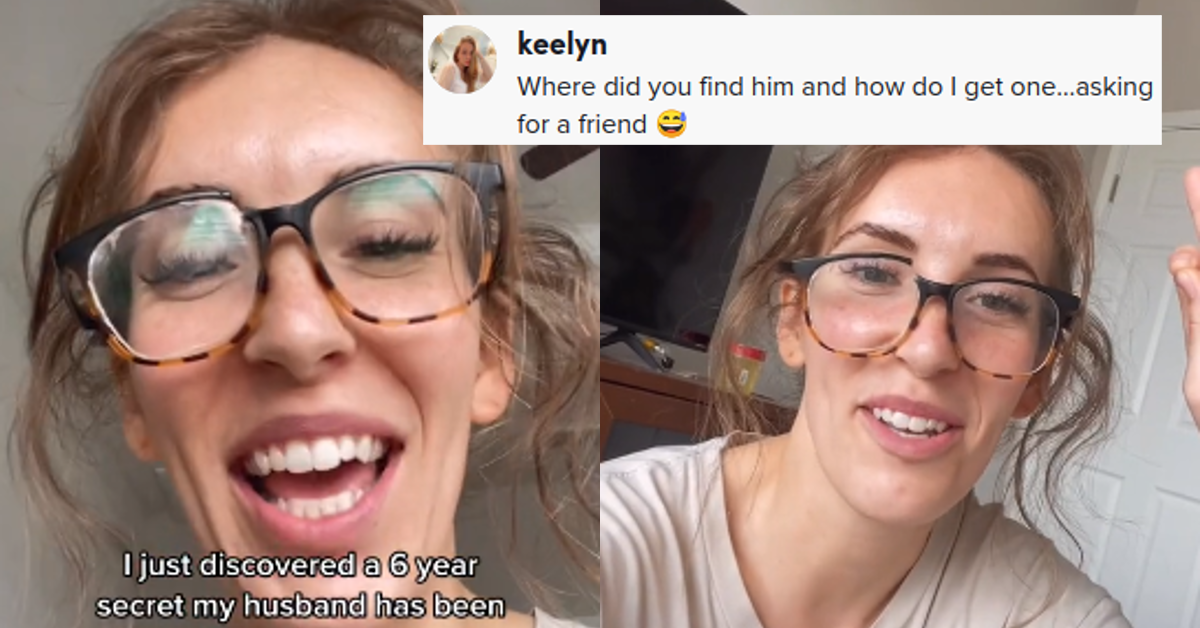 Navigating love and relationships can feel more high stakes than playing Minesweeper in real life. So...just...being an actual minesweeper I guess.
Even after you "end up" with the person of your dreams, keeping that love alive and being that same hopeless romantic you were when you first started gets more demanding as the years go on.
Article continues below advertisement
There are some people who are emotionally turned on by this and they are constantly trying to come up with ways to make their significant other happy with tiny gestures and surprises to let them know that they care. And fewer things feel more romantic that someone performing these declarative acts of love without expecting anything in return.
Sometimes the best way to play out love is to be entirely selfish with your giving. In that, you act out the most passionate gestures only to make yourself feel like a more lovey-dovey individual. This is exactly what it seems like Anna Mellor's husband did in a now-viral TikTok that's got people "awwwww-ing" in the comments section so hard.
Article continues below advertisement
Anna excitedly shared in a video that her husband has been hiding a series of secret messages in his shoes for years and she had no idea...up until recently.
Article continues below advertisement

While looking at a pair of new Fila sneakers she saw a pun-tastic message hidden inside of her kicks courtesy of her beau that read: "I Fila lot better when ur around."
Article continues below advertisement

Anna excitedly told her husband, Rory, that she found a love letter in her new shoes to which he looked at her blankly and said, "Are you being serious?" Rory was apparently shocked that his wife didn't know he was leaving those messages in there.
Article continues below advertisement

Rory then told her that this was kind of his M.O., so Anna went back and looked at her other pairs of shoes to discover that Rory had been dropping little love letters in pretty much every single pair for the entirety of their relationship.
Article continues below advertisement

"Is that not the cutest thing you have ever seen?" she asked her followers, who couldn't believe that Rory didn't say anything after all those years when she never brought up the messages.
Article continues below advertisement

However, there were also a ton of TikTokers who were shocked that he continued to leave the messages despite the fact that Anna had never brought them up. Maybe it was because it made him feel like more of a romantic, or maybe he thought that it was a cute little secret between the two of them that she just never brought up. Regardless, it was pretty darn cute that he kept doing that for her for so long.
Article continues below advertisement

What do you think? Are you conjuring up all sorts of cute things to do for someone that you care about as a result of Anna's post? Have you done something similar? Would you have brought it up? Or just given up after a while of no response to your secret "I-love-yous."