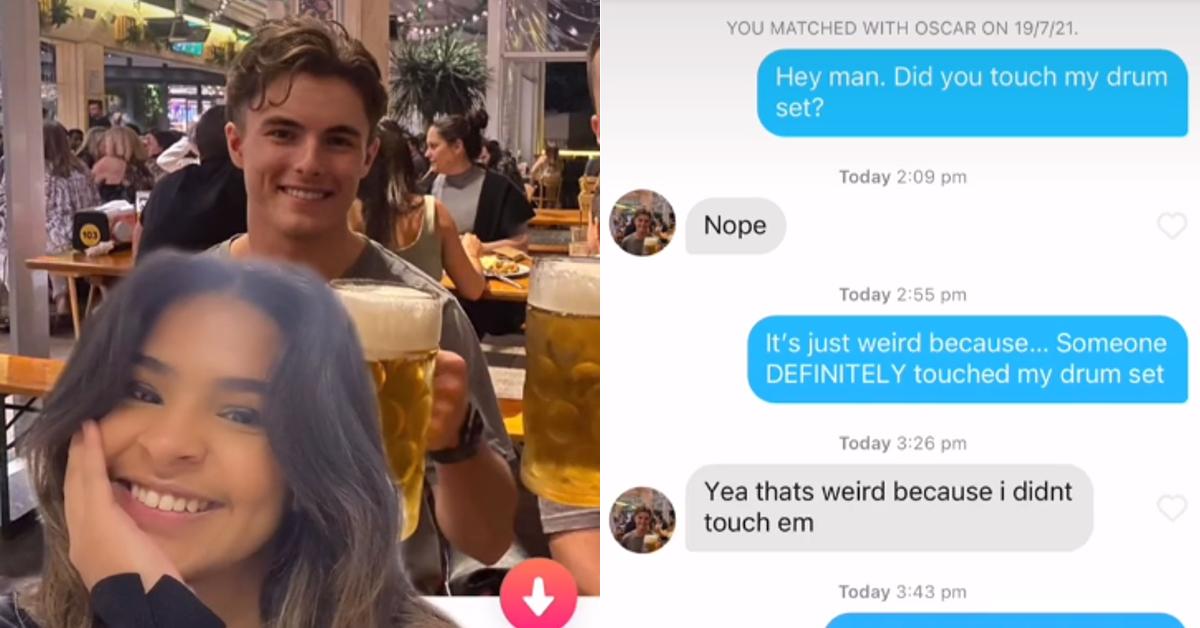 TikToker Tries 'Step Brothers' Trend With Tinder Match and He Passes With Flying Colors
A TikToker recorded her attempt at this 'Step Brothers' trend with a Tinder Match of hers and the the guy definitely passed the vibe check.
There's a reason why so many people are obsessed with love and why our species has been obsessed with the subject as far back as recorded history suggests. And it's because it's this mysterious thing. And while loving someone and being "in love" with them are two completely different things, it's the latter that carries a special kind of magic that we just can't put our fingers on.
Article continues below advertisement
But when we're actively dating folks in the pursuit of that seemingly unattainable dream that we just know has to exist, somewhere, we implement a ton of different "interview" tactics to suss out whether or not the person we're talking to is "the one" or darn near close to them.
And each person has their own set of red and green flags.
For example, if you're the type of individual who relishes irreverent comedy and believes that no subject matter is off the table when it comes to joking around, then you probably shouldn't shack up with someone who is easily offended. If you're the type of gal who enjoys rocking sweat pants 90% of the time and thinks eating from a tub of Greek yogurt with a side of bread, fruit, and chips is an acceptable meal, maybe doing go out with Mr. Manicured who lives to go out on the weekends and get bottle service while posing for pictures.
Article continues below advertisement
Finding folks with similar likes or at least someone who is not only willing to vibe with you and have a good time while doing so can be pretty difficult to find. But this TikToker, Amanda Ale who was swiping away through Tinder may have found a dating application cheat code by leading with a quote from the 2008 Will Ferrell/John C. Reilly classic directed by Adam McKay: Step Brothers.
Article continues below advertisement

She references the drum set scene, which is a masterclass in comedic tension with a build-up that involves a prosthetic human appendage and many a communal laugh-out-lead theatrical memory for many folks.
Article continues below advertisement

The man that she matched with served the film's dialogue right back at her, and their first flirtatious encounter basically became them text re-enacting the scene with one another.
Article continues below advertisement

After a while, you kind of wonder if one of them is going to break character, but they never do.
Tons of TikTokers who saw Amanda's post said that the man she messaged was definitely "marriage material."
Article continues below advertisement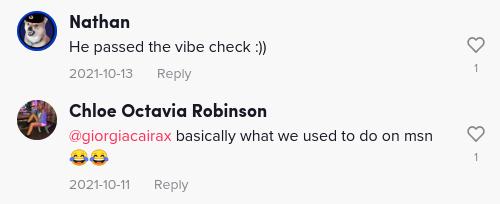 Others were impressed by just how well he "understood the assignment" with tons of folks agreeing that this could potentially be the start of a wonderful relationship between the two of them.
However, as Amanda said in the comments section, she was eventually "left on read" by the young man.
Article continues below advertisement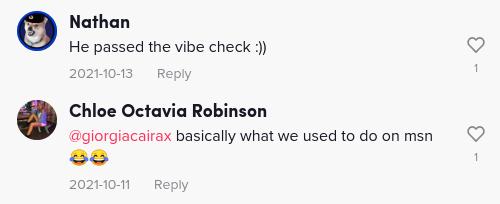 Diego Samayoa wrote, "This is what love, at first sight, looks like, everything else is overrated lmao," while others remarked that they're going to start their own Tinder accounts in an attempt to try and do this very thing themselves.
Article continues below advertisement

However, there were some who wondered if the two of them actually knew the Step Brothers quotes by heart, of if they were totally being "posers" and Googled it.
What do you think? Is there a movie quote you'd like to try on someone? Or do you think someone will go to any lengths on Tinder in an attempt to impress someone and hang out with them?