People Are Blown Away Over How Amazing Japanese 7-11 Stores Are in Viral TikTok
A TikToker's video of them getting breakfast at a Japanese 7-11 has incited some serious envy from US TikTokers.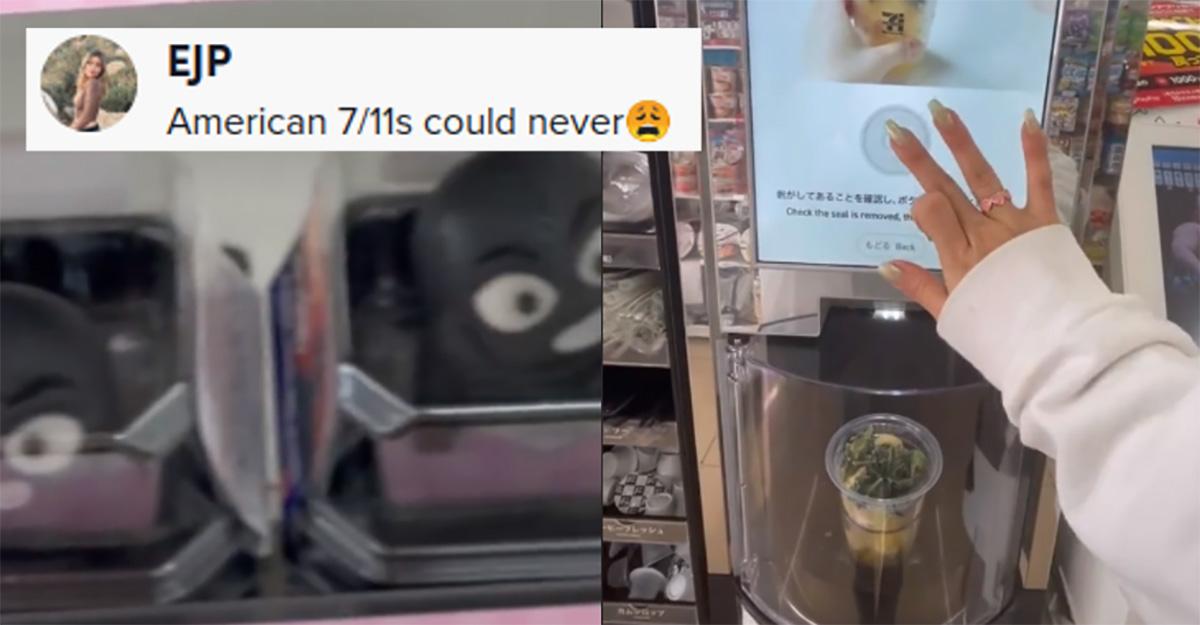 Depending on where you live, a convenience store is either a slightly overpriced place to get goods in a last-minute pinch, a cheap to a mid-priced sandwich, and a communal area to vape/smoke cigarettes outside while chatting with peeps from the neighborhood. Or, it could literally be the only store around you for miles, so it's decked out and carries a ton of essential items and not just cigarettes and Bang energy drinks.
Article continues below advertisement
There are plenty of QT locations, for example, that have full-on hardware/automotive parts stores in them where you can buy anything you need 24/7, not to mention an extensive refrigerator with every soft drink imaginable and a slew of hot, ready-to-eat meal items. They're basically fully stocked grocery stores just scaled-down, and you can get gas there too! (Tons of Sheetz locations have superchargers, as well.)
And while there are a slew of great US convenience stores we can proudly claim while we shout "U-S-A! U-S-A!" as we grip two XXL taquitos and a 64oz Diet Dr. Pepper with a splash of extra cherry syrup flavor (crushed ice), it's hard to deny that some franchises overseas are just done better.
Take this 7-11 in Japan that's going viral because people are shocked by just how amazing it is.
Article continues below advertisement
TikToker @tokyogirl92 showed off the interior of the 7-11, which looks akin to any old clean, new-ish convenience store you'd see in America. The refrigerators contain a variety of beverages that include brands endemic to Japan, but it isn't until you get to the wall of prepared food items that things start to get really interesting.
Article continues below advertisement

Namely, the sheer amount of healthy and fresh prepared food options right at your fingertips. Traditionally in America, convenience store/gas station sushi is a one way ticket to visiting your great-great-grandparents.
Article continues below advertisement

However, many TikTokers who saw the video that everything looked absolutely amazing, and it only gets crazier from there. Like the refrigerated dessert section that features cake that are bonafide works of art. Like there's a little slime dude and what looks like a Japanese-cartoon version of Harry Potter winking at you before you take a bite.
Article continues below advertisement

The yogurt and pudding section is extensive, too, and the additional snack cakes/dessert aisle looks like something straight out of whole foods and not the typical Hostess/Drake's/Little Debbie lineup you'd find at most 7-11's stateside. Oh, and there's a legit bread aisle with a bunch of freshly baked loaves of different varieties (chocolate chip?!) that apparently sell out really quickly.
Article continues below advertisement

Of course you've got your other traditional 7-11 fare: pre-packaged chocolate/protein/slow-burning carb heavy bars. What's really interesting is that a lot of the really yummy looking items that aren't available in us 7-11's are branded with the 7-11 logo. Meaning that the chain makes or contracts special items endemic to Japan.
Article continues below advertisement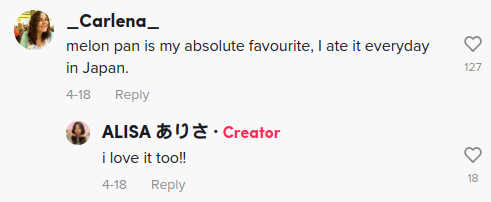 Article continues below advertisement

Do you want to check out a 7-11 in Japan? Do you think that all of the excitement and awe folks have for these overseas franchises are warranted? Or do you think that it's merely the novelty of unfamiliarity that makes it seem so enticing?