Why 'Death on the Nile' Has Become "Every Publicist's Worst Nightmare"
The 'Death on the Nile' cast controversies — including Armie Hammer's scandal — make the film "every publicist's worst nightmare," says one insider.
As social media users have pointed out, the new film Death on the Nile has cast controversies aplenty, with actors Armie Hammer, Letitia Wright, Russell Brand, and Gal Gadot starring in director Kenneth Branagh's latest Agatha Christie adaptation, which is now in theaters.
Content warning: This article covers alleged incidents of sexual violence.
Article continues below advertisement
"#DeathOnTheNile director: We need the most problematic people in Hollywood or this movie won't work," wrote one Twitter user. "We definitely need an anti-vaxxer who shut down another production, we need the girl that got celebrities to sing 'Imagine' from their mansions, and we absolutely need a cannibal."
Armie Hammer faces sexual assault allegations.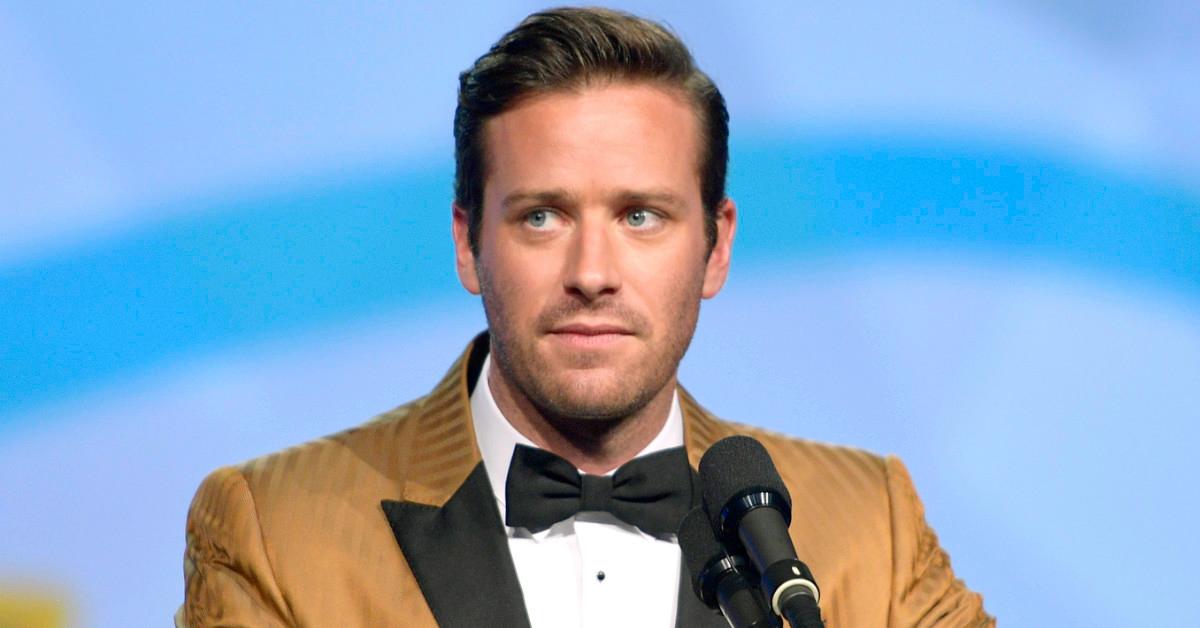 As People recaps, Hammer has been accused of rape over a 2017 incident with a woman who said that he "violently raped" her, "slammed [her] head against a wall" and "beat [her] feet with a crop."
Hammer's lawyer denied the allegations to People, saying the actor's encounter with the woman was "completely consensual, discussed and agreed upon in advance, and mutually participatory."
Article continues below advertisement
In February 2021, the Los Angeles Police Department confirmed to E! News that Hammer was a "named suspect in an alleged sexual assault investigation" after multiple women accused the actor of emotional and physical abuse.
Additionally, Hammer reportedly texted one person to say he was "a 100-percent cannibal," as Rolling Stone reports.
And in December of 2021, a lawyer for Hammer confirmed to E! News that Hammer had left a treatment facility that he'd checked into that May for drug, alcohol, and sex issues.
Letitia Wright and Russell Brand are accused anti-vaxxers.
In December 2020, Wright shared a YouTube video questioning the safety of COVID-19 vaccines, later saying that she posted the video because it "raised my concerns with what the vaccine contains and what we are putting in our bodies," per The Hollywood Reporter.
And In October 2021, a source told THR that Wright shared COVID-19 vaccine criticism on the set of Black Panther 2, a claim the actress denied on Instagram.
Article continues below advertisement
Brand, meanwhile, has become "a powerful voice for anti-vaxxers," The Daily Beast reported last October. In one YouTube upload about vaccine mandates, Brand said that "the idea of mandating something" is authoritarianism.
"That's telling people they have to do stuff… I think that it's pretty significant and serious around this issue, even though I would never tell anybody what they should do with their own body, that's my personal perspective," he added.
Gal Gadot caught flak for organizing a star-studded "Imagine" video.
Even Wonder Woman has stoked controversy. In March 2020, Gadot gathered other famous folk to sing a cover of The Beatles' "Imagine" for an Instagram video. But the sight of celebrities quarantining in multi-million-dollar mansions didn't exactly comfort fans.
Article continues below advertisement
Gadot, who has also gotten backlash for her comments on the Israel-Palestine conflict, called the "Imagine" video "premature" in an interview with InStyle published last month. "It wasn't the right timing, and it wasn't the right thing," she added. "It was in poor taste. All pure intentions, but sometimes you don't hit the bull's-eye, right?"
With these controversies — and the Armie Hammer scandal in particular — Death on the Nile has become "every publicist's worst nightmare," an industry source told Page Six recently. "It's a project where everything which can go wrong has gone wrong — and there's nothing to be done or said to make it better."
If you need support, call the National Sexual Assault Hotline at 1-800-656-4673 or visit RAINN.org​ to chat online one-on-one with a support specialist at any time.