Video Shows Delta Offering $1,300 to Travelers to Change Their Flight — Would You Take It?
In a now viral video, a Delta representative offers three travelers $1,300 to change flights ... and it appears that he has little to no takers.
Picture it: You're at the airport, prepared to head on your flight to start your vacation, and you're met with an offer from your airline. The airline asks for volunteers to switch their flights for a later time.
Article continues below advertisement
The reward? A monetary credit that can be spent as you see fit. Would you take the offer or would you hold out? Keep in mind, your vacation is already pre-planned — from the itinerary to your return date.
On TikTok, one woman shared what went down when Delta Airlines offered $1,300 to travelers to change a flight. Here's the full scoop.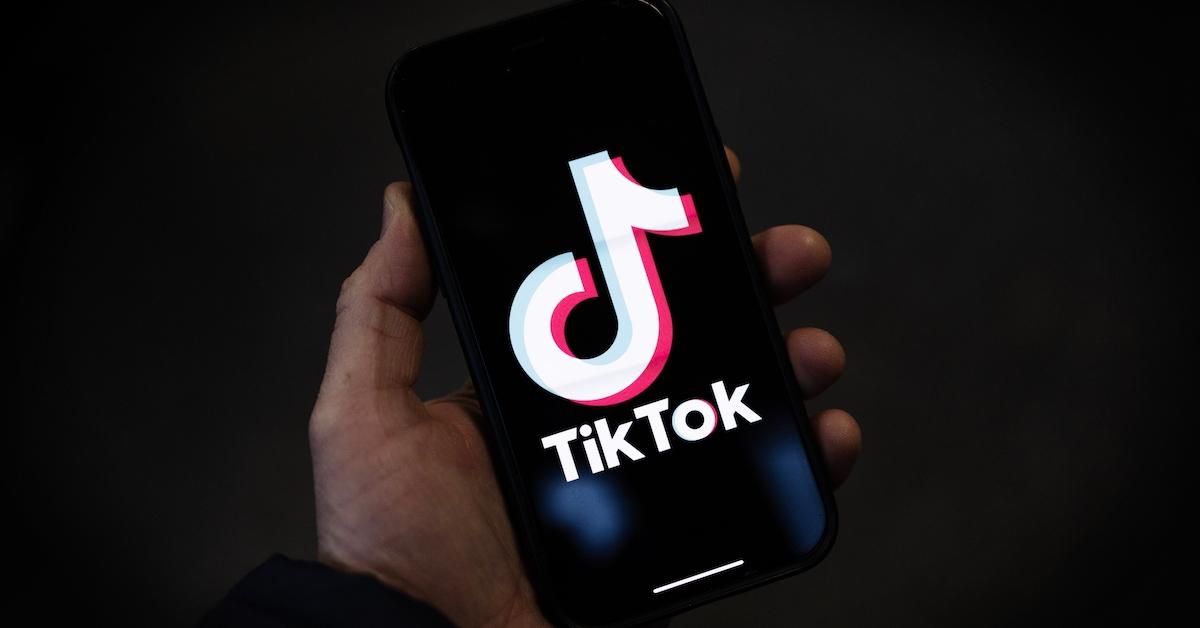 Article continues below advertisement
A viral TikTok video shows Delta Airlines offering $1,300 for three volunteers to change their flights.
Double it and give it to the next person! In a June 2023 TikTok video, creator Simone (@simonealdredge) shared what happened during her recent travels through NYC's John F. Kennedy Airport.
"Today at JFK … $1,300 to get bumped onto a flight the next day. Would you do it?" the caption reads.
As the video starts, you hear a Delta employee on the loudspeaker asking for volunteers.
"Passengers for Delta flight 5637 to Columbus, we're still looking for three volunteers," the employee says. "At this time, we're offering $1,300 for three passengers for tomorrow."
Article continues below advertisement
The TikToker said via the video's text that the airline initially started by "offering $800 and have been increasing the offer since then but no one has accepted it."
As the video continues, the TikToker looks very unbothered as she listens to the Delta employees's pleas.
Article continues below advertisement
"$1,300 ladies and gentlemen for tomorrow at 9 a.m … this is $1,300 each," the employee says. "$1,300 each. That's a lot of money, ladies and gentlemen."
"You understand that you need to look me in the eye and just let this $1,300 go by," the employee continues as the travelers start chuckling. "Come on. $1,300. You can do a lot of stuff with that. You could splurge."
The text on the video from the TikTok creator then reads, "Anyone???"
The employee can then be overheard saying: "Do I have my $1,300 volunteer? Yeah, I got two. I need one more." Travelers begin to applaud.
Article continues below advertisement
One man off-camera can be heard praising the employee, saying that "this guy needs a raise, he's good."
In a follow-up video, Simone addressed a commenter's question about whether this meant cash or a voucher.
Article continues below advertisement
"OK, so after those two people volunteered, here is what he said!" the caption reads, as this video basically kicks off from where her original video ended.
"Let me make this a little clearer for those of you who don't understand," the employee can be heard saying in the video. "$1,300 Mastercard, American Express, Visa, Amazon, Best Buy, Airbnb … just to name a few. You can choose any of those cards for $1,300 worth."
He continues: "You may choose a combination, you may choose one card. It's all up to you. It's your money."
The TikTok creator can be seen chuckling as it appears that no one else is taking the bait.
Article continues below advertisement
TikTok users are hilariously divided about taking the airline's offer.
While most folks would usually jump at the chance of getting money to switch their flights, others are quite content with sticking to their plans. And Simone's comment section is no exception.
"My husband got 2k for switching to a flight two hours later. We got two trips for free coming up," one person commented.
Article continues below advertisement
"I would have said I would take it but they would have to put me in first class as well," another user shared.
"No way!!! I've watched the entire series of Manifest. I know how this ends 🤔," one person joked.
Truth be told, it's understandable why folks would go either way. A $1,300 gift card can go toward various things, from a future vacation to everyday expenses. On the flip side, if people are working with a specific timetable, switching their flight would not be feasible.
What would you do if you were in this situation?