Planning Your Next Big Adventure? Check out These 5 Travel Safety Tips Courtesy of TikTok
Are you planning your next big adventure? Do you love to travel solo? Check out these must-use travel safety tips according to TikTok.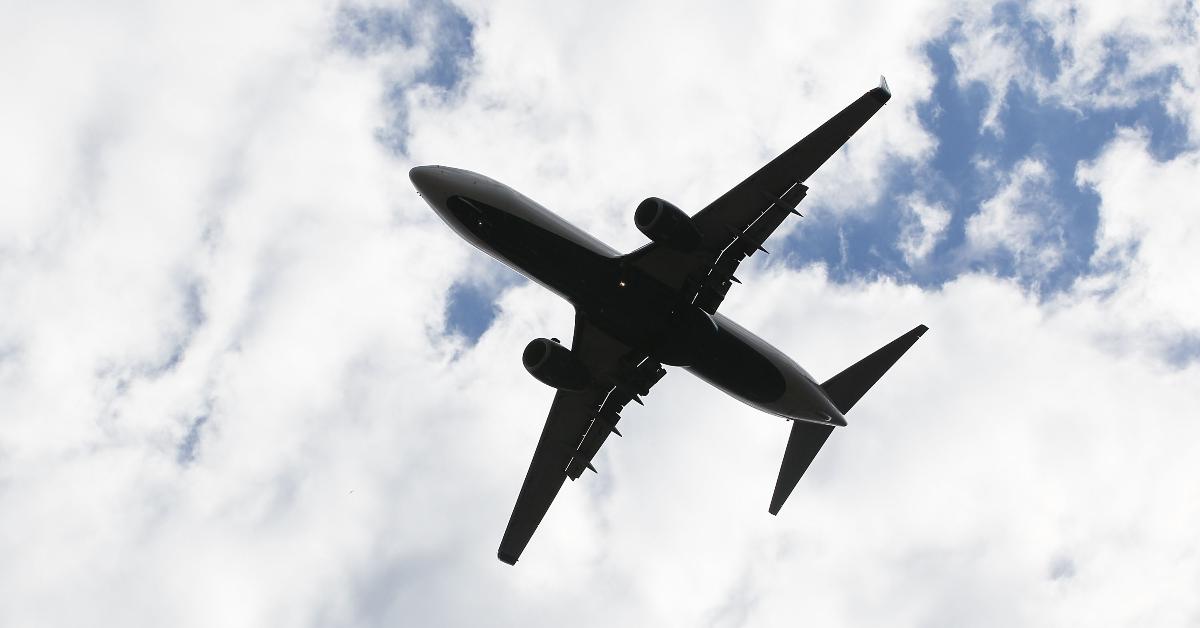 Are you traveling anytime soon?
With coronavirus mandates being lifted across the world, more and more people are planning trips in 2021. Whether you're taking a cross-country road trip, hopping on a plane to take a vacation out of the country, or escaping to a local hotel to enjoy a staycation close to your home, many of us are looking for a much-needed getaway.
Article continues below advertisement
But, it's important to also be cautious and plan ahead before embarking on your next journey. We've all heard travel horror stories, such as a stolen wallet, being pick-pocketed on the street, or issues with harassment.
Though some situations are unavoidable and out of your control, we've rounded up a few key safety tips courtesy of TikTok for you to use while traveling.
Be smart. Be safe. Check out these travel safety tips from fellow TikTok travelers.
Article continues below advertisement
Here are five travel safety tips to use on your next trip, according to TikTok.
1. Keep an eye on your valuables.
TikTok user Cathy Pedrayes has shared a lot of tips and tricks on her page when it comes to traveling. In one video, this social media user recommends that you constantly keep an eye on your valuables. She tells her followers that you should always secure your bag so it makes it harder for someone to snatch. In the video, Cathy secures her purse by placing the strap around her leg.
Additionally, she tells her followers to get a business card from the hotel you are staying at so if your phone runs out of battery, you are able to know where you're staying and how to get back.
Article continues below advertisement
2. Invest in a portable door lock.
Many travel experts recommend investing in a portable door lock to use while you're traveling. The portable door lock will prevent anyone, even those with a key, from getting inside your room while you're sleeping at night. You can purchase a lock on Amazon for around $15.
Article continues below advertisement
3. Do your research.
According to TikTok user @thetraveltauruss, travelers should let someone who is not traveling with them know their flight arrangements, lodging, activities, and a list of anyone they will be hanging out with during their trip. Next, research the local scams.
"You'll be surprised what people scam you with and it will save you a world of trouble," the user tells followers. The TikToker also recommends arriving at your destination during the day so you can navigate to your lodging safely.
4. Make copies of all important documents.
Whether you're traveling alone or in a group, make copies of all important documents such as passports, immunization records, and your social security card. TikTok user Kendra Okereke says that she keeps multiple copies on her while traveling in different places, like in her suitcase and on her personally. She then keeps the original documents in a locker.
The TikToker also tells her followers that she carries pepper spray on her at all times, never carries large sums of money, and does not give out any personal information.
Article continues below advertisement
5. Blend in with your surroundings.
TikTok user Sierra Durham tells followers that jet setters should blend in with their surroundings while traveling so they can avoid becoming a target for potential thieves. The TikToker recommends travelers don't "flaunt their wealth" or wear expensive jewelry while traveling.