Competitive PvP Game 'Demeo Battles' Drops First Gameplay Footage at Meta Gaming Showcase
'Demeo Battles' has finally revealed its gameplay in a new trailer, departing from the franchise's tabletop adventure to become a competitive PvP title.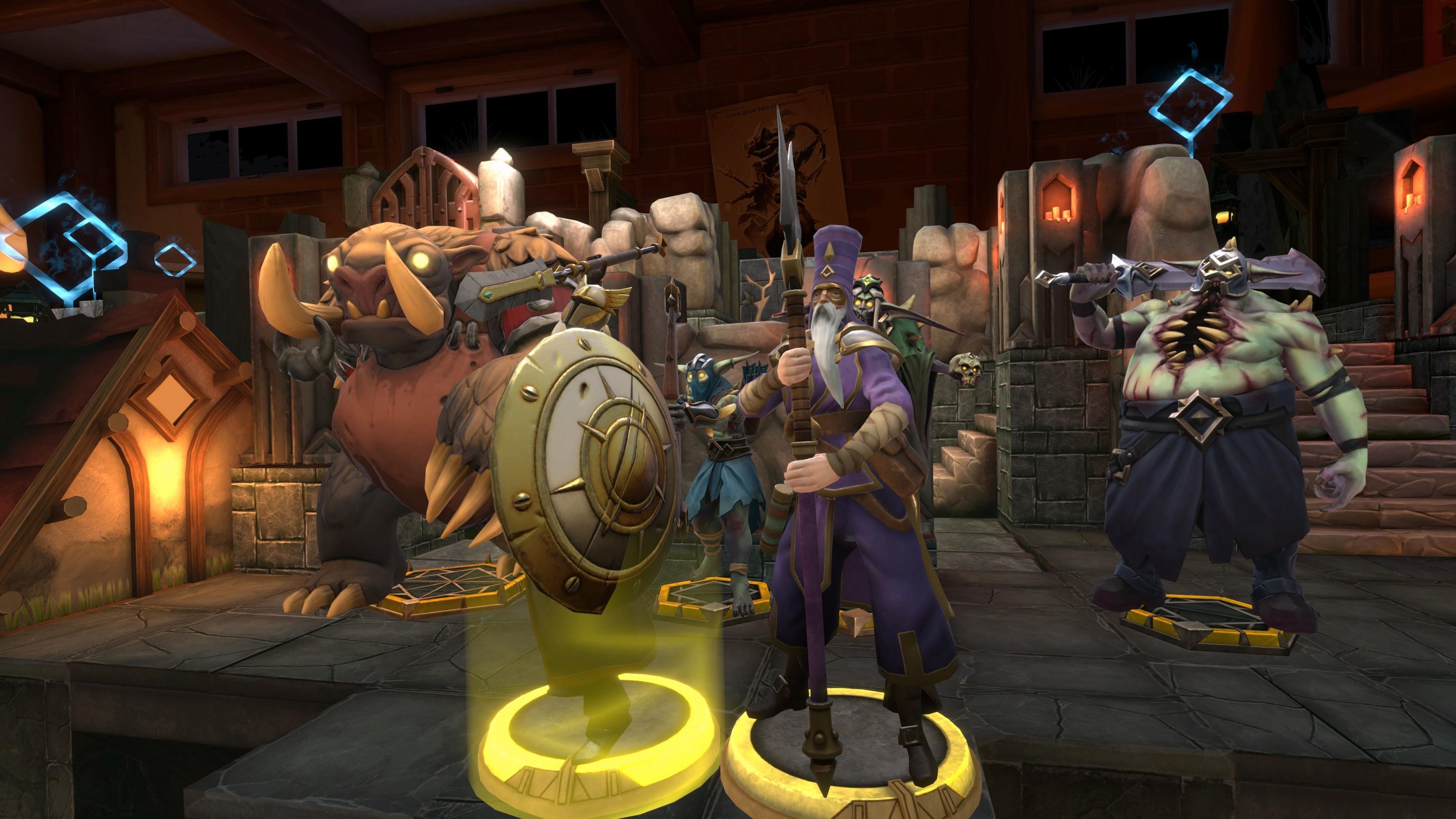 From the creators of 2021's successful cooperative tabletop fantasy game, Demeo, Stockholm-based developer Resolution Games has decided to spin the franchise on its head with its upcoming project: Demeo Battles.
On the surface, Demeo Battles is a PvP title aiming to reel in strategy-hungry PC and VR players with the bells and whistles of a Demeo aesthetic.
Article continues below advertisement
It's a comfortable installment that offers playable champions like the Sorcerer and Assassin from the first game and doesn't stray away from the franchise's involved turn-based tactics roots.
Brewing underneath this late-2023 title is a critical focus on competition designed around the flavor of a team-based sports game, as seen throughout its gameplay reveal trailer dropping at today's Meta Gaming Showcase.
Article continues below advertisement
Before the announcement, Resolution Games shared with Distractify an early look at the gameplay footage and the team's video developer diary digging at the core pillars of Demeo Battles. Here's what we learned.
'Demeo Battles' diverges from the franchise's challenging dungeon-crawling and welcomes competitive PvP in the new gameplay trailer.
Focused on quick competitive matches, Demeo Battles aims to mix cooperative teamwork and familiar turned-based tactics in a 1v1 and 2v2 setting.
Whether alone or with an online friend, each side will choose two champions to control throughout a match, strategizing ways to dominate the map while minding their positioning, damage abilities, and supportive magic to be the last hero standing.
What's quite surprising is that players can command an army of monsters to support their heroes in battle.
Article continues below advertisement
The developers explained these monsters act "according to their own unique behaviors," making them pursue enemy champions or chart out the map to get a better gist of the battlefield.
Demeo Battles will also return to familiar Demeo landscapes like Elven Necropolis and Ronth Desert with new layouts designed for competitive play.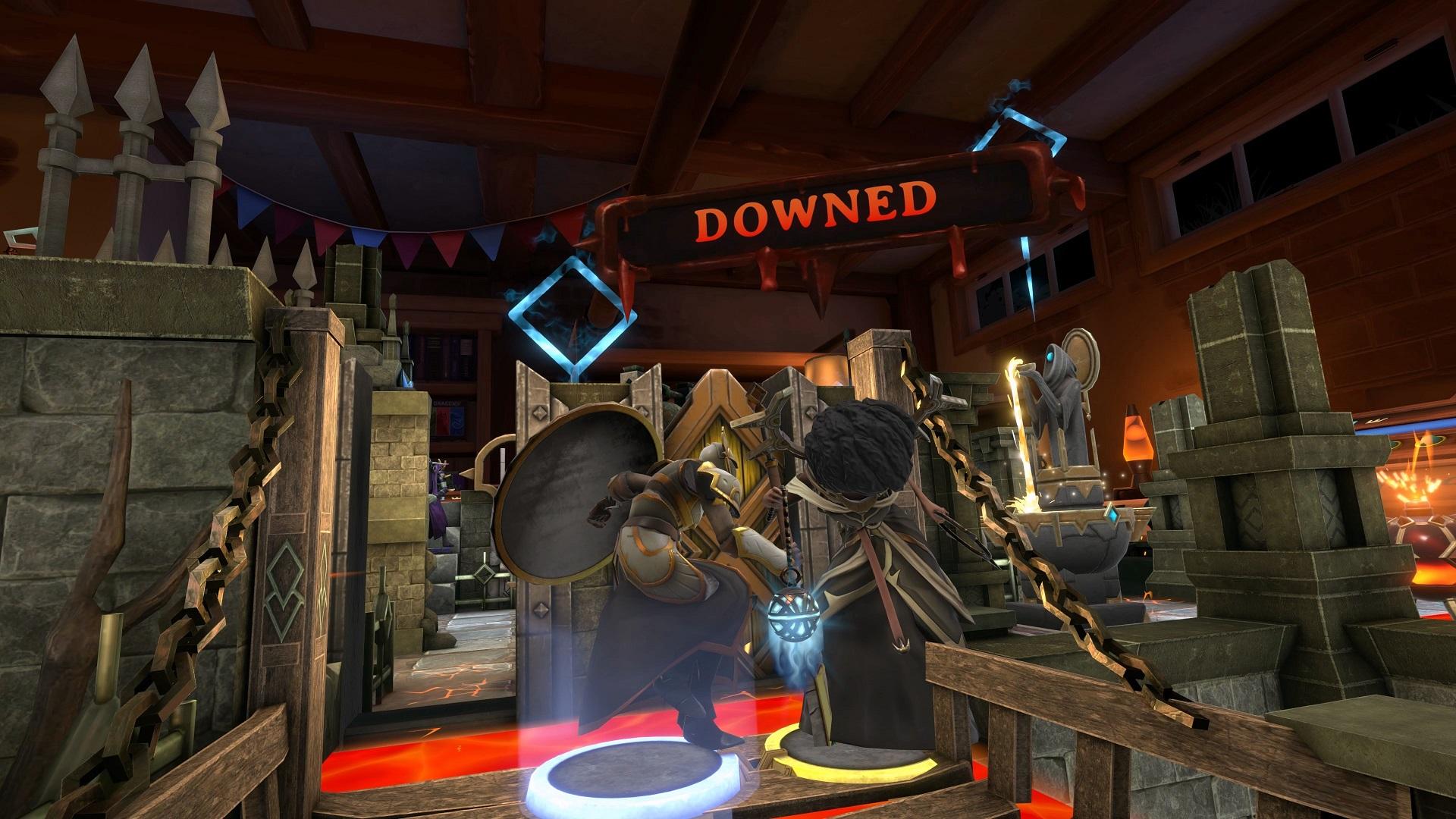 Article continues below advertisement
Moreover, the PvP game has an all-consuming hellfire called "The Burn" that will grow larger with each turn, adding some heated pressure to how players move and speeding up matches before it ultimately swallows the map.
Resolution Games has a host of working bits and bobs to make Demeo Battles an exciting installment in hopes of appealing to newcomers and fans with a fancy for competition.
'Demeo Battles' is Resolution Games' answer to "what if turn-based tactics could be a team-based sport."
Tommy Palm, founder and CEO of Resolution Games, explained that early into the debut of Demeo, his team had started wondering whether they could make its turn-based format into a competitive team-based sports formula.
Demeo Battles started as an off-shoot thought and soon became the second installment in the series to welcome new audiences to the world of Gilmerra.
Article continues below advertisement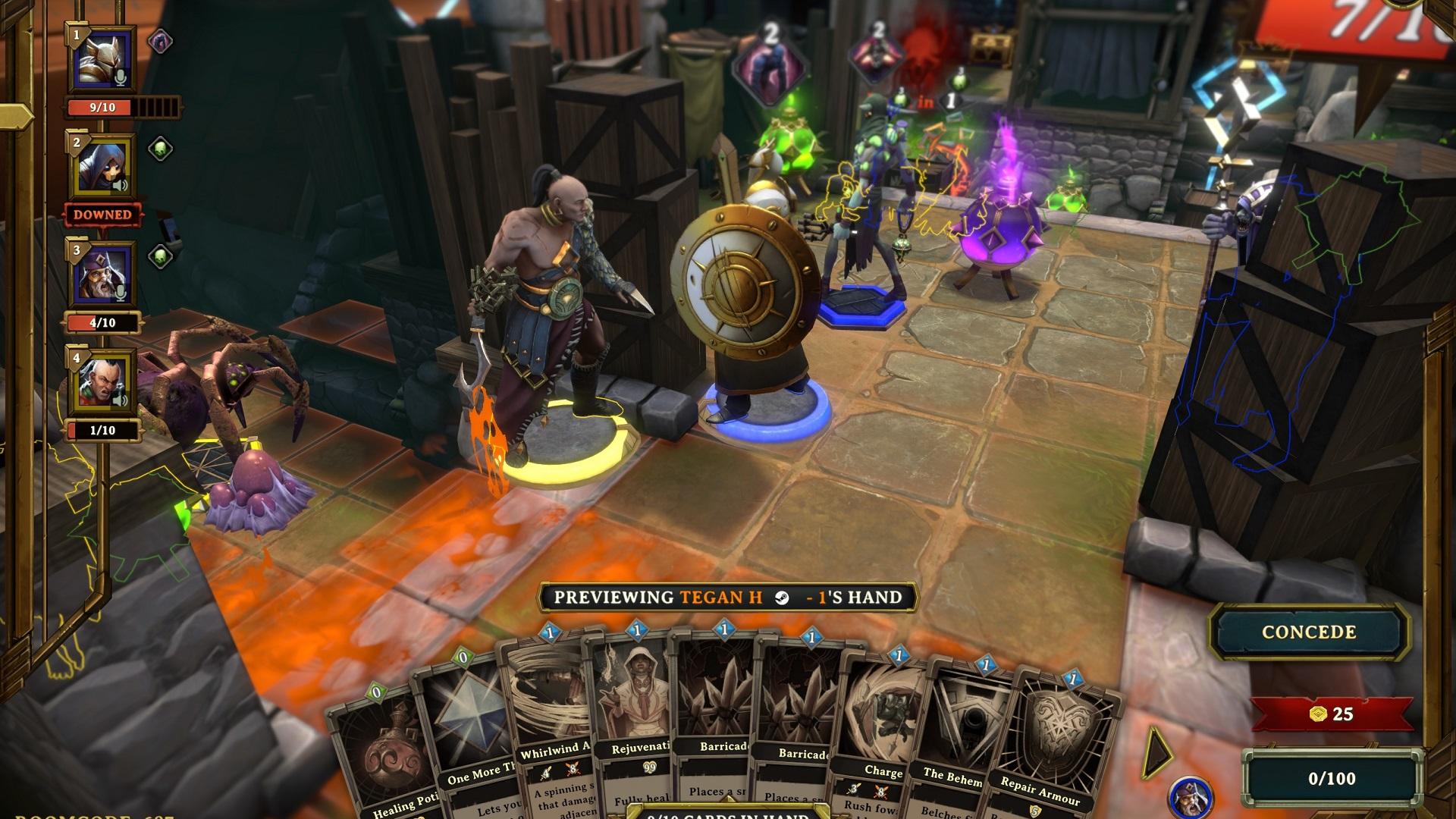 "While Demeo Battles is competitive at its core, cooperation plays an important role," Resolution Games producer Gustav Stenmark explains in the video dev diary. "Every champion brings their own unique strengths into the arena, and finding ways to balance those strengths when teamed up is crucial to securing a win."
Resolution Games plans to launch Demeo Battles later on Steam and the Meta Quest Store in 2023 and will support cross-play across PC and VR.
If you're hoping to find a title that scratches a competitive turn-based itch, keep this one on your radar!