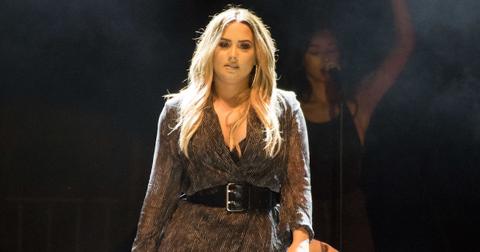 Demi Lovato Was Hacked & Fans Are Worried About Her Mental Health
By Lizzy Rosenberg
Cyber-hackers have struck Hollywood again, and their latest victim was none other than Demi Lovato.
On Thursday, Oct. 17, nude photos of Demi Lovato were reportedly leaked onto the singer's Snapchat Story. The hacking group encouraged viewers to "swipe up" to join a private group on Discord, according to The Blast. Distractify reached out to Demi's publicity team for comment but did not hear back in time of publication.
So, what happened?
Like I said, there were apparent nude photos of Demi that leaked to her Snapchat Story last night, The photos included a link to join a private Discord chat room run by "The Chuckling Squad," which would reportedly enable users to see more photos, according to The Daily Beast.

And although it has not been confirmed whether the photos in question were real or not, (because PhotoShop does — in fact — exist), the leak was highly invasive nonetheless.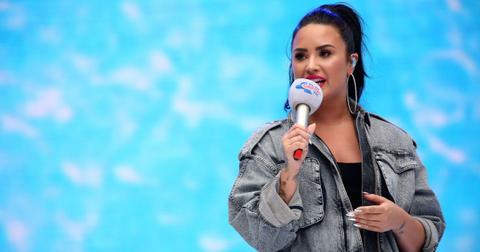 The photos in question included both a mirror and regular selfie. Luckily, Demi and her team noticed the breach of privacy within minutes, and they quickly tackled the situation.
According to Page Six, the photos were removed almost immediately from the "Sorry Not Sorry" singer's account. However, like any online content, the photos quickly spread to other online news outlets.
Apparently, this wasn't the hacker's first rodeo — according to Metro UK, the hackers that allegedly leaked Demi's nudes may have been linked to several other major privacy breaches in the past.
For example, the group in question was supposedly responsible for seizing the account of Twitter CEO, Jack Dorsey. They are also believed to be linked to the nude photo leak of Chloe Grace Moretz earlier this year in February 2019.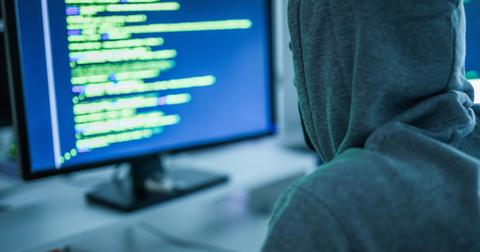 Fans are worried about how this might affect Demi's mental health.
Getting hacked can be extremely traumatic, especially if you're also dealing with other issues.
Last summer, the singer was hospitalized for an apparent heroine overdose, according to CNN. And although she has since spoken out about her mental health — reassuring fans that she's been doing much better — fans of the singer are worried that this might affect her well-being in a detrimental manner. See what they're saying, below.
Unfortunately, hackers have been targeting celebrities for several years. You may recall almost 30 years ago, when Prince Charles' phone calls were leaked, exposing his affair with Camilla Parker Bowles, Shaq also had texts leaked in the early 2000s, revealing his alleged affairs.
Olivia Munn has also had nudes unveiled, and so has Paris Hilton.
Cyber-hacking is an ongoing issue, and unfortunately, tracking down the attackers can be nearly impossible.
Right now, all of us are hoping for the best in terms of Demi's well-being. Having her nude photos of herself released against her consent is obviously beyond traumatizing.
Hopefully, Demi is staying positive through all of this, and not letting any of it affect her... though that is definitely easier said than done.