Demi Lovato Is Seriously Thriving Without Her Former Managers
What happened with Demi Lovato's old management? Apparently, her former team, led by Phil McIntyre, was seriously toxic for her mental health.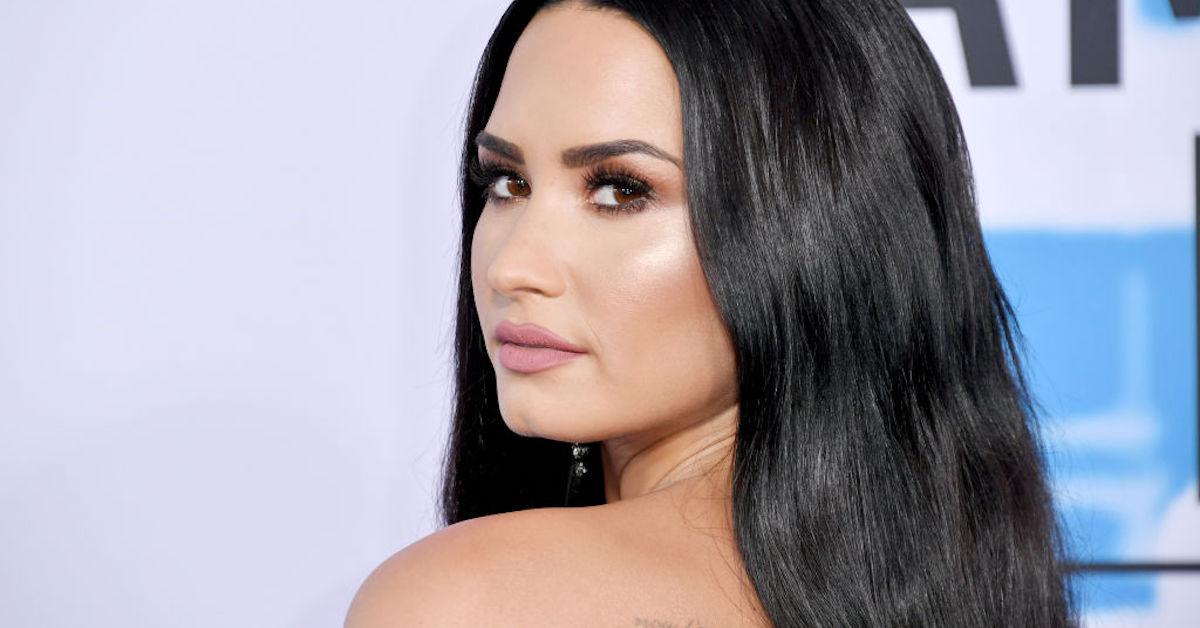 From eating disorders to addiction, 27-year-old pop singer Demi Lovato has faced a truly tumultuous past. With new music (and a new "I Love Me" video), a newfound sober lifestyle, and a totally different outlook on life, the former Disney Star has been slaying 2020. And one thing she says that completely revolutionized her mental health was firing her old management team.
Article continues below advertisement
On Thursday, March 5, Demi guest-starred on The Ellen DeGeneres Show, where she gave audiences an inside look at her troubled past, so stay tuned for what you need to know about Demi's former management team, led by Phil McIntyre. Based on her past experiences, they seemed seriously toxic for her well-being. Clearly, she's far better off without them.
Article continues below advertisement
Demi's old management team controlled every aspect of her life.
Demi has been extremely candid about her eating disorder struggles, so Ellen opened up the conversation asking about her old management team, whom she worked with for six years. Ellen revealed they used to hide all the sugar when Demi would come on Ellen's set... and although Demi was unaware they did this, she said she wasn't surprised.
"I didn't know that until today, too... but I lived a life for the past six years that I felt wasn't my own, because I struggled really hard with an eating disorder, yes my life, I just felt, was so — and I hate to use this word, but I felt like it was controlled. By so many people around me," she told Ellen.
Article continues below advertisement
Her eating disorder was perpetuated by highly controlling managers.
Demi struggled with an eating disorder for many years, and the "Sorry Not Sorry" singer says it was heavily perpetuated by her highly restrictive managers, even while she was in recovery. They confiscated her cell phone when she was in her hotel room at night to prevent her from ordering room service, heavily monitored her coffee order, and didn't even let her have fruit in her hotel room.
"We're not talking about brownies and cookies and candies and stuff like that... it was fruit," she reiterated.
Article continues below advertisement
Demi also noted that her former management team prevented her from celebrating her birthday with cake — instead, she was forced to eat "watermelon cake," which was comprised of watermelon and fat-free whipped cream.
"So for years I [celebrated birthdays with watermelon cake] and it kind of became this ongoing joke, but I just really wanted birthday cake," she recalls.
Article continues below advertisement
In May 2019, Demi signed on with a brand new management team.
Amidst Demi's self-care journey after her 2018 overdose, the pop star decided to drop Phil and his toxic team for Scooter Braun, according to Variety. Scooter manages a wide variety of other talent, from Justin Bieber to Ariana Grande, and Dan + Shay, and she says it was one of the best decisions she's ever made.
"... My [new manager] gave me the best birthday cake... I just remember crying because I was finally eating cake with a manager that didn't need anything from me and that loved me for who I am and supported my journey," she said. "I think at some point it becomes dangerous to try to control someone's food when they're in recovery from an eating disorder."
Article continues below advertisement
Her new song is all about ~self love.~
On March 3, Demi started teasing a new song, and finally dropped the track — and music video — on Thursday, March 5. The song, "I Love Me," is all about the issues she used to struggle with, and her newfound love for herself. It's beautiful and seriously inspirational, and I highly recommend watching the video to ring in Friday morning with some serious positivity.
Article continues below advertisement
Demi has gone through seriously tough times, but with a new mindset, sobriety, and by surrounding herself with more positive people, it sounds like she's doing far better now. We love you like you love you, Demi!