Demi Lovato Is Open About Their Sexuality and Gender Identity
Is Demi Lovato bisexual? The "Anyone" singer opened up about the "emotional" moment they came out to their parents in 2017, and how they reacted to the news.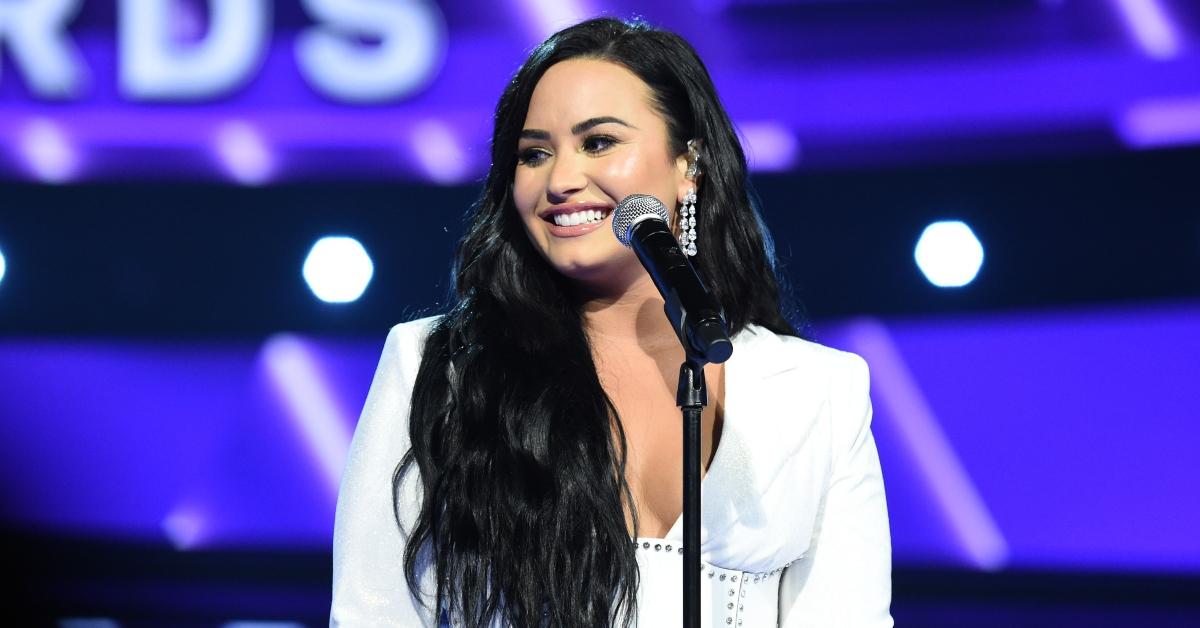 Singer Demi Lovato has dated some of the most talented actors, musicians, and sportsmen in Los Angeles and beyond.
The singer's most recent relationship was with Max Ehrich, a professional baseball outfielder, whom they were going out with for a few months toward the end of 2019.
Article continues below advertisement
Before Max came along, Demi pursued long-term affairs with Henry Alexander Levy, Wilmer Valderrama, and Joe Jonas.
The progressive comments about sexual positivity led some fans to wonder: is Demi Lovato bisexual?
Demi Lovato opens up about coming out as bisexual to her parents.
On Jan. 30, 2020, the pop singer sat down with Andy Cohen on Radio Andy on SiriusXM and talked about their sexuality. Explaining to the host that they came out to her family in 2017, telling their parents that they saw themself "ending up possibly with a woman."
Article continues below advertisement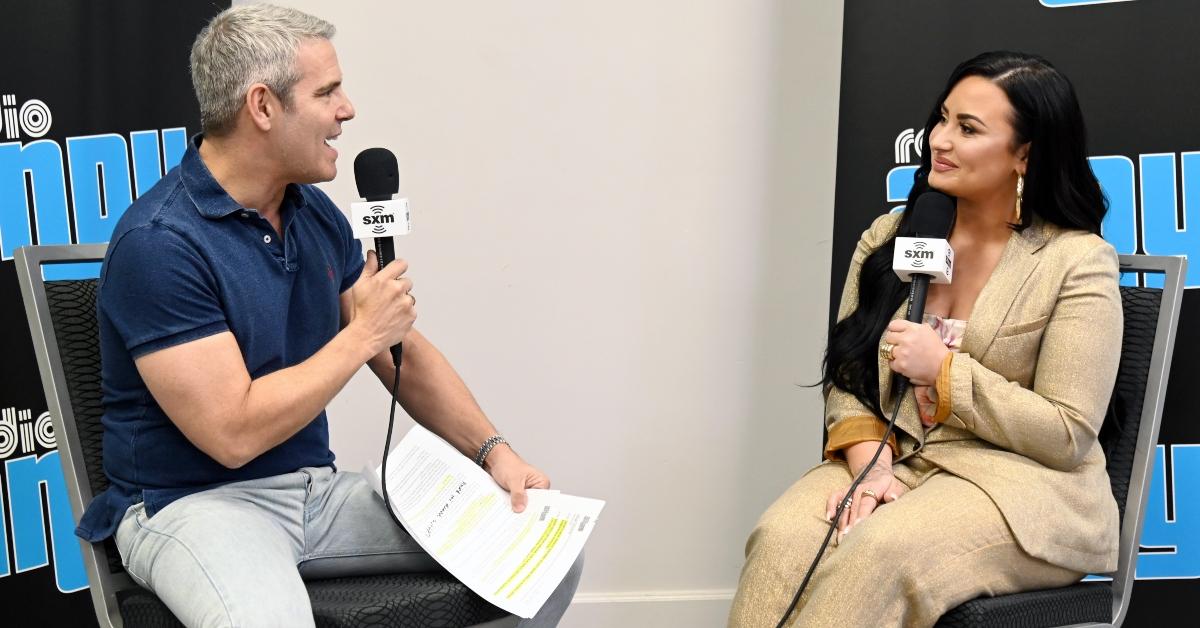 They continued, "It was actually, like emotional, but really beautiful. After everything was done I was like shaking and crying and I just felt overwhelmed."
Luckily, the former Disney star said that their parents were extremely "supportive."
Article continues below advertisement
"My mom was the one that I was like super nervous about, but she was just like, 'I just want you to be happy,'" the "Anyone" singer told Andy. "That was so beautiful and amazing, and like I said, I'm so grateful."
"I don't know what my future looks like," Demi continued. "I don't know if I'm going to have kids this year or in 10 years. I don't know if I'm going to do it with a partner or without."
Demi Lovato later came out as pansexual and non-binary in 2021.
In an appearance on Joe Rogan's podcast in March 2021, Demi later clarified that they really identify with pansexual more than bisexual while talking about potentially having children.
"I don't know. I'm so fluid now, and a part of the reason why I am so fluid is because I was super closeted off," they told the host.
"What do they call that? 'Pansexual?'" Joe replied.
"Yeah, pansexual," Demi said. "[I like] anything, really... I'm part of the alphabet mafia and proud."
Article continues below advertisement
Then in May 2021, Demi announced they were non-binary in the trailer for their new podcast, 4D With Demi.
"Over the past year and a half I've been doing some healing and self-reflective work, and through this work, I've had the revelation that I identify as non-binary," they said. "With that being said, I'll officially be changing my pronouns to they/them."
Article continues below advertisement
The podcast, which can be streamed on their YouTube channel, features Alok Vaid-Menon, a non-binary writer, artist, and media personality.
"I want to make it clear that I'm still learning and coming into myself, and I don't claim to be an expert or a spokesperson," Demi said when introducing their first guest.
Demi Lovato has spoken about the importance of embracing sexual positivity on many occasions.
"If you want to dye your hair purple, dye your hair purple. If you want to love someone of the same sex, love someone of the same sex. Be yourself and don't be afraid of what people think," the singer and actress emphasized in an interview recorded at the Teen Vogue Summit.
"I'm very fluid [...] I think love is love. You can find it in any gender. I like the freedom of being able to flirt with whoever I want," they said in another interview with InStyle.
Article continues below advertisement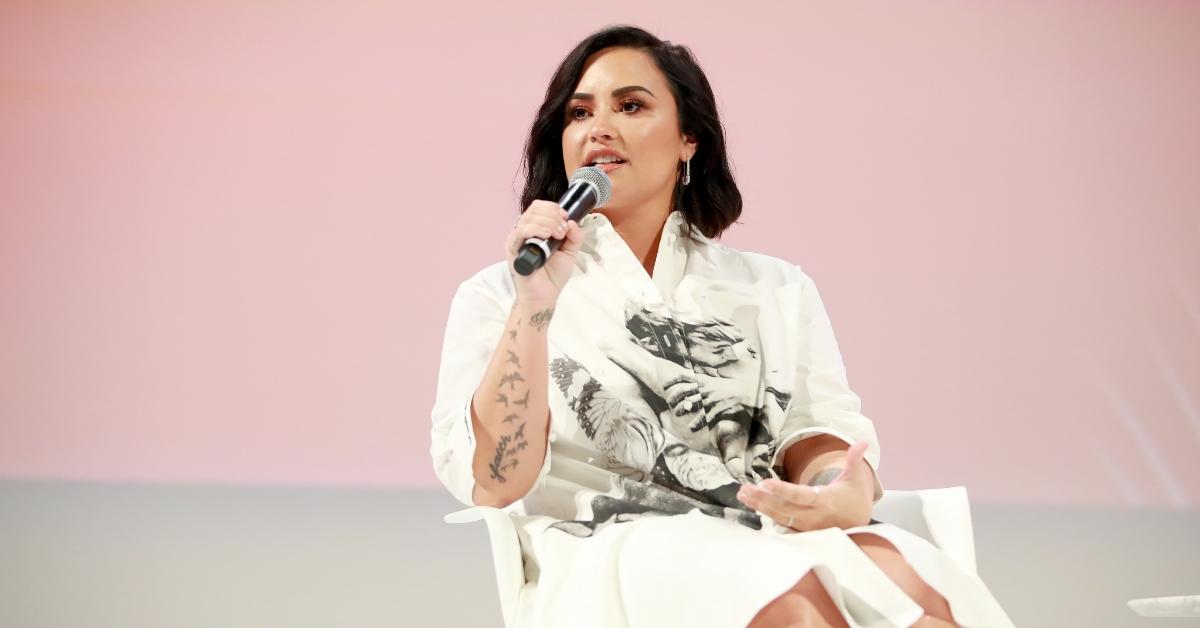 Article continues below advertisement
Demi met the Orange Is the New Black actress in 2011. They were friends for years, and it was only around 2015 that the first news about a potential fling emerged. By 2018, half of Instagram was abuzz with excitement about the super-flirtatious comments they left under each other's posts, Metro notes.
Shortly before their relationship with Ruby began, Demi was going out with Los Angeles-based DJ, Lauren Abedini. The duo was first spotted holding hands during a romantic outing to Disneyland, and they became official in 2017,
As rumor has it, Lauren served as the main inspiration behind some of the songs on "Tell Me You Love Me." According to Elite Daily, "Only Forever" and "Sexy Dirty Love" were the most likely to reference Demi's relationship with the musician.
Article continues below advertisement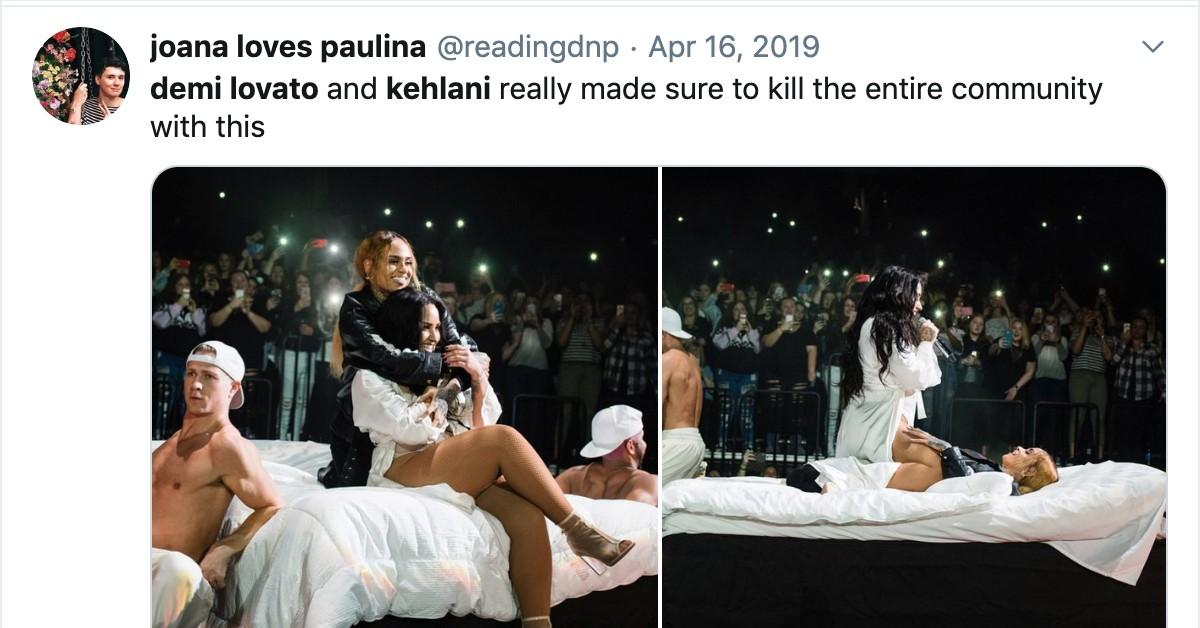 In the summer of 2018, Demi made the headlines by sharing a sensuous kiss with fellow singer Kehlani during one of the concerts held as part of their "Tell Me You Love Me" tour. Fans reacted to the unexpected turn of events with the utmost enthusiasm, with many taking it to social media to express their joy.
Article continues below advertisement
However, the on-stage kissing isn't the best part of the story. As Demi explained in a previous interview with Hello Giggles, the heart-warming scene wasn't planned. Kehlani decided to surprise her at the very last minute, as a romantic gesture.
"She came up behind me. I had no idea! [...] She told me she was going to be watching the show, so I was looking for her, and I didn't see her out there so I was like, 'OK, I guess she decided to go or whatever.' And then all [of a] sudden I feel hands on my shoulders for this song, "Lonely." I look up and it's her," Demi told the online magazine.