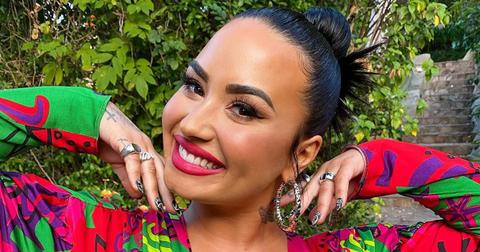 Demi Lovato Knew She Was Queer After Watching 'Cruel Intentions'
By Michelle Stein

Updated
In 2020, Demi Lovato has seemingly popped up in headlines left and right — and the focus has mostly been on her love life or sexuality. The singer started dating Max Ehrich in March, announced their engagement in July, and then called it off by late September.
Article continues below advertisement
She's also opened up more about how she identifies sexually. By now, fans might find themselves a bit confused about where Demi falls on the spectrum. So is Demi Lovato gay, or does she prefer a different label entirely?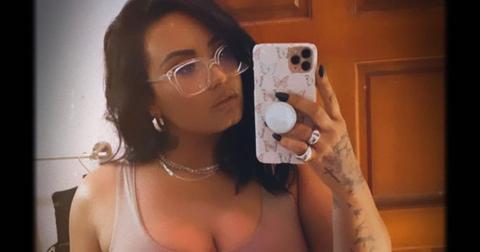 Article continues below advertisement
Is Demi Lovato gay?
For quite some time, the singer preferred not to comment on her sexuality. However, Demi "came out" as bisexual without actually saying she's bisexual in September 2015. She was making an appearance on the British late-night talk show Alan Carr: Chatty Man when Alan asked Demi if the lyrics, "Got a taste for the cherry, I just need to take a bite," in her song "Cool for the Summer" was about being a lesbian.
"I am not confirming and I'm definitely not denying," she replied. "All of my songs are based off of personal experiences. I don't think there's anything wrong with experimentation at all."
Alan (who is openly gay) responded, "I experimented once and it stuck."
"Hey, I didn't say that it didn't stick either. I didn't say that it didn't stick," Demi said, which elicited applause from the studio audience.
Article continues below advertisement
It wasn't until 2017 — in her YouTube documentary Simply Complicated — when Demi first publicly (and directly) stated she was open to dating both men and women. She later clarified her sexuality during an interview for the cover of InStyle magazine. "I'm very fluid," she explained. "I think love is love. You can find it in any gender. I like the freedom of being able to flirt with whoever I want."
Article continues below advertisement
Demi Lovato knew she was queer from a young age.
On Oct. 11, 2020 — National Coming Out Day — Demi hosted Facebook Watch's special Coming Out 2020. That's when she shared with co-host Tan France when she first knew she was queer.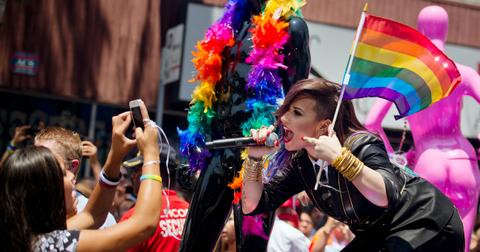 Article continues below advertisement
"It was definitely when I was young and should not have been watching Cruel Intentions but I did, and it was that scene where they made out on the park lawn," Demi said of the kiss shared by Sarah Michelle Gellar and Selma Blair in the 1999 movie. "I was just like, 'Oh, wait a minute. I really like that.' I was like, 'I want to try it!'"
"And then, when I was like, 17, I did get down with that, and that's when I knew," she continued. "You want the tea? That's it!"
Demi went on to say, "There were times I wrote songs about girls that my fans thought I wrote about guys," she said. "I'm surprised that some of them didn't figure out that some of the songs were for certain people. I was sharing it with the world, yet I wasn't being completely obvious with what I was talking about. Music was my safe space."
Article continues below advertisement
Circling back to the original question at hand — no, Demi Lovato isn't gay, or strictly a lesbian. From what she's publicly stated, Demi identifies as queer, or sexually fluid, meaning a person's sex/gender doesn't necessarily influence whether or not she's attracted to them.
And you know what? Good for her for being brave enough to openly share this part of who she is.