It's safe to say that Demi Lovato has come a long way. After taking two years to recover and heal from her nearly fatal drug overdose in 2018, the singer made a powerful comeback at the 62nd Annual Grammy Awards. In fact, her emotional new song "Anyone," which was written a few days before the incident, was one of the main things that helped her to stay strong during her recovery.
She shared: "When I'm struggling or when I'm going through a rough time, I look towards the future for hope and to change my perspective on things. And especially when I go through something difficult, I always stop and I think, 'Okay, why is God putting me through this?' And sometimes it doesn't make sense in that moment, but kind of like the song, I recorded it, went through everything, and then it made sense later."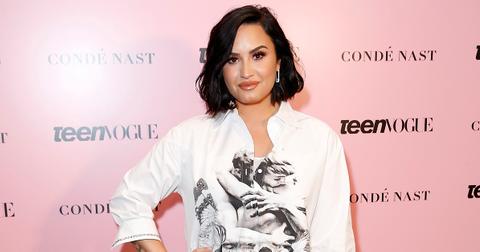 Fans have been incredibly supportive of her progress and were especially happy to see her in a new relationship in 2019. But that romance has since ended and now people are wondering: Has she moved on to someone new in 2020? Here's what we know.
Demi Lovato reportedly had a fling with 'Bachelorette' star Mike Johnson in 2019.
They had gotten extra flirty with each other on social media after Demi made the first move. But according to Mike, they also went on multiple dates in real life.
At the beginning of October, he said: "When Demi and I are together, it's laughter and we talk about real s--t... Like, she's a down-to-earth woman and I respect it so much. And she's just a really humble, really cool, really fun, down-to-earth person." He also shared that she "kisses really well."
But unfortunately, this didn't last, because by the following month, Demi revealed that she was dating someone else.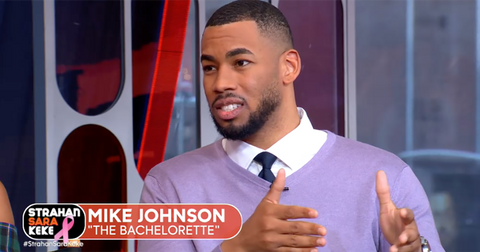 Demi started dating Austin Wilson.
Demi first met 25-year-old model Austin Wilson in 2019. It's not clear exactly how they first met, but many believe that it was through mutual friends. Both were pretty close to Thomas Trussell III, who sadly died from a drug overdose in October, so it's likely that he introduced them.
Demi and Austin made their romance Instagram official in November, shortly after they'd posted tributes for their late friend. Demi shared an adorable black and white shot of the two of them and captioned it "my ❤️." Then Austin followed suit by sharing a selfie of them embracing.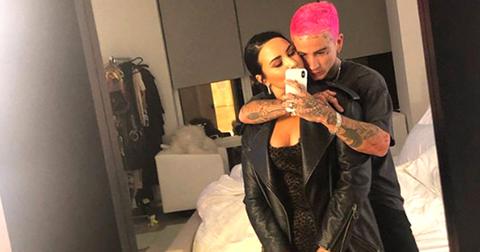 Demi Lovato and Austin kept their romance out of the spotlight.
As most fans know, Demi was pretty transparent about her progress and major milestones with regards to her health, but the same couldn't be said for her love life. While there were reports about their public outings, Demi and Austin kept a relatively low profile when it came to their relationship.
This came as no surprise, however, since Demi has been quite vocal about wanting to keep the intimate details of her love life private.
She once said: "I stand up for the things that I believe in and the things that I'm passionate about, but I like to keep my personal life as private as possible when it comes to dating and sexuality and all that stuff just because it has nothing to do with my music."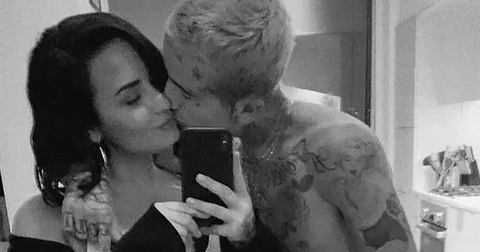 Demi and Austin broke up a month after they went public.
Sadly, this relationship was short-lived. By Dec. 21, it was confirmed that the two had split up. One source told People: "She's concentrating on herself and her work right now, as well as focusing on her relationship with God. She's excited for what this next chapter in 2020 will bring."
Demi also took to social media to ask that her fans not cause any drama. She said: "Please don't go after him. He's a good guy. Much better than what people see on the outside just because he's got a lot of tattoos. Breakups are hard for both parties involved. Just stay nice and say prayers."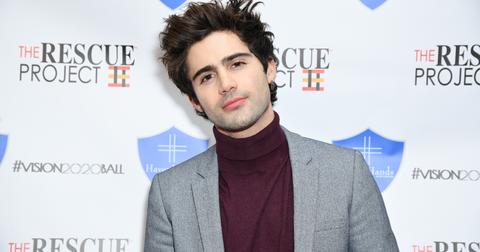 But now Demi Lovato has been seeing Max Ehrich for "a few weeks now."
A few months after Demi and Austin broke up, it's been confirmed that she and former Young and Reckless star are seeing each other.
"Demi and Max have been seeing each other for a few weeks now," a source confirmed to E! News. "He is a good influence on Demi and they have a lot in common. They have a few mutual friends in common."
Don't expect them to be throwing labels around anytime soon, though, as the source also said their relationship is still in the early stages — though they have decided to quarantine together.
"Demi has been introducing Max to her closest friends via Facetime since being quarantined," the outlet reported. "It's very new but they are definitely hanging out and seeing where it leads. They have spent a lot of time together but I wouldn't say it's an exclusive relationship yet."
What is Demi Lovato's sexuality?
In 2015, her song "Cool for the Summer" led to rumors of her being bisexual. But in the following year, she shared that she didn't feel the need to label her sexuality because it was all about "a connection with someone."
Still, three years later, she explained that her sexuality is actually "fluid." She said: "I think love is love. You can find it in any gender. I like the freedom of being able to flirt with whoever I want."