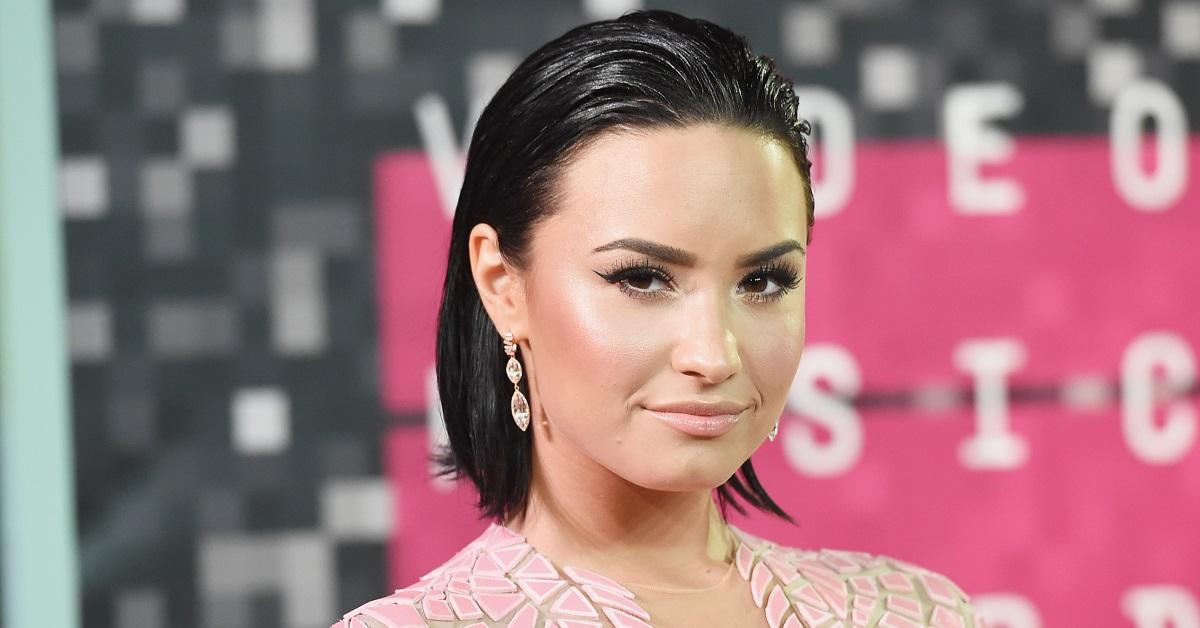 Demi Lovato Is Open to Having Kids With a Man, a Woman, or No One at All
Singer and actress Demi Lovato has been very open about her life in recent months. The singer returned to the spotlight at the beginning of the year and has since been honest about her struggles with addiction and an eating disorder.
In interviews, Demi has also discussed her sexuality and her plans for the future. Although she doesn't have kids, she definitely has them on the brain.
Article continues below advertisement
Demi Lovato isn't sure who she'll raise kids with.
Currently, Demi is dating Max Ehrich, and the relationship seems to be going well. The two have posted about one another on social media frequently, and seem to have a genuinely warm relationship. In a recent interview with Harper's Bazaar though, Demi said that she was still unsure about the future. She might have kids with a man, but the sexually fluid singer isn't opposed to having them with a woman.
Article continues below advertisement
"When I imagine my life in the future, I don't say, 'I'm looking for a man who I want to have two or three kids with,'" she said. "I think it could be so much fun to share children with a woman. … So I don't know what my future will look like, and I'm open to anything."
In a separate interview with Andy Cohen, the singer also said that she's open to the idea of raising kids on her own. "I don't know what my future looks like," she added. "I don't know if I'm going to have kids this year or in 10 years. I don't know if I'm going to do it with a partner or without. 'Cause women, we don't need partners to – ya know, amen!"
Article continues below advertisement
Demi has also discussed coming out to her parents in recent interviews.
In addition to thinking about the future, Demi has also been frank about the hard conversations she's had to have with her parents about her sexuality. The singer said that, when she finally did come out to her parents, she felt a huge sense of relief afterward.
Article continues below advertisement
"After everything was done, I was, like, shaking and crying, and I just felt overwhelmed," she recounted. "My dad was like, 'Yeah, obviously,' and I was like, 'Oh, OK, Dad.' My mom was the one that I was, like, super nervous about, but she was just like, 'I just want you to be happy,'" Demi said during her interview with Andy.
Demi said she was overworked during her time as a Disney star.
The singer also discussed her time at the Disney Channel in her Harper's Bazaar interview and said that she felt overworked as a kid. "I think when you are a teenager and you're given your big break, you'll do anything to make it happen," she explained.
"I do feel that a lot of the way some of my life was handled and lived led to me kind of having a bit of a downfall, just because I was so overworked and I wasn't dedicating enough time to my mental health or my personal life."