Dennis Quaid's Marriages Are Proof That He Definitely Has a Type
The actor has been married four times, but fans have noticed an interesting pattern. Especially when it comes to Dennis Quaid's wives' ages.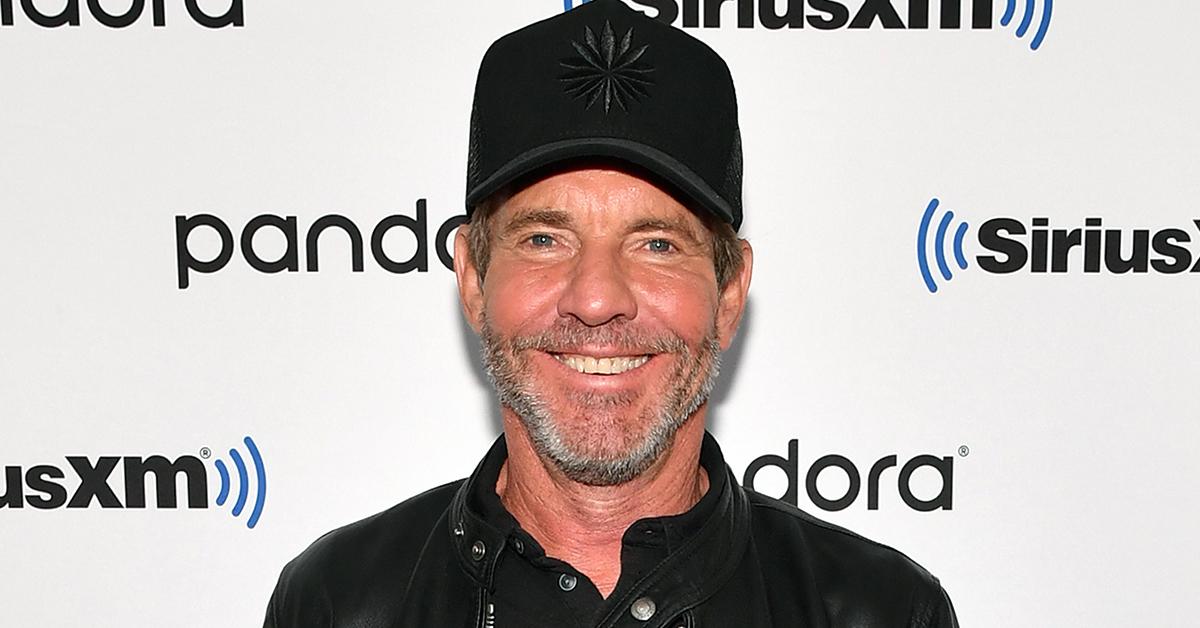 Is it just us, or does it feel like we're reliving the plot of The Parent Trap?
Actor Dennis Quaid, who played Nick Parker in the film, got engaged to Laura Savoie when she was literally the same age as his former on-screen love interest, Meredith Blake (played by Elaine Hendrix).
Article continues below advertisement
Countless fans found this detail a bit uncanny, especially since they're both gorgeous blondes. But if you think that this detail is crazy, wait until you see the rest of his marriage history.
Dennis first got married to P.J. Soles when she was 28.
Dennis first met P.J. Soles (Pamela Jayne Soles) on the set of Our Winning Season in 1978. She was 28 and he was 24. It must've been love at first sight, because later that year, they got married on a dude ranch in Texas. Unfortunately though, the couple divorced in 1983.
Article continues below advertisement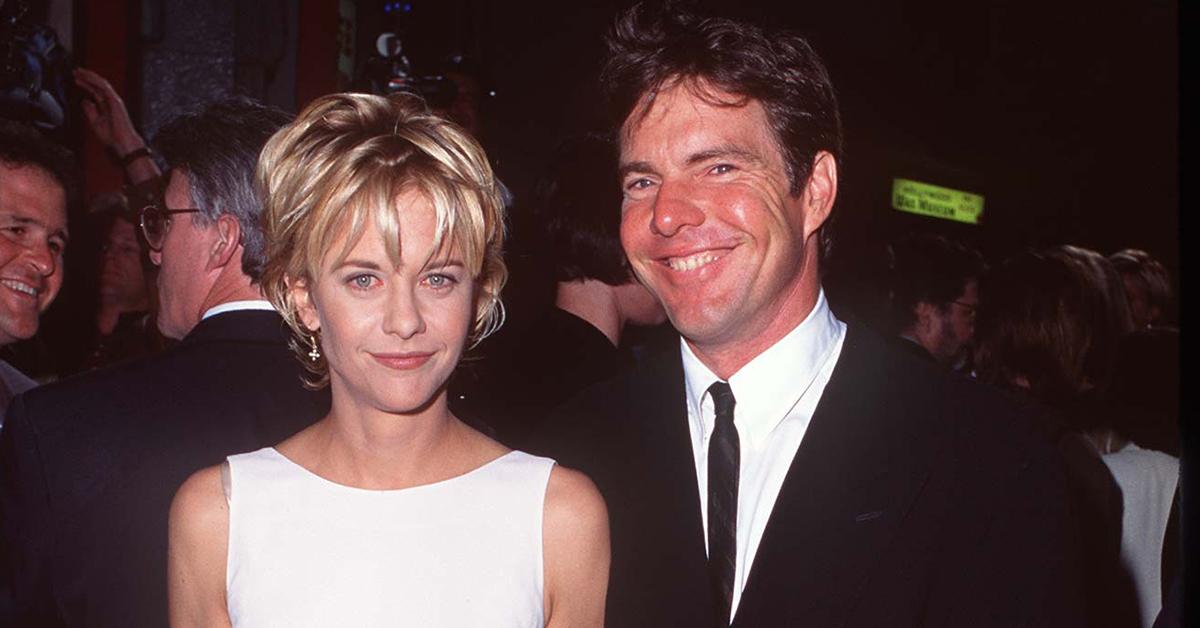 His second marriage was to Meg Ryan, who was 30 years old.
The twosome shot their first film together (Innerspace) in 1987, but it wasn't until they worked together on their second film, D.O.A., that they fell for each other. They got married on Valentine's Day in 1991, when he was 37 and she was 30. They gave birth to their son, Jack Henry Quaid, in 1992.
Article continues below advertisement
However, the marriage would only last for nine years. In June of 2000, Meg and Dennis announced that they had separated. In July of 2001, the divorce was finalized.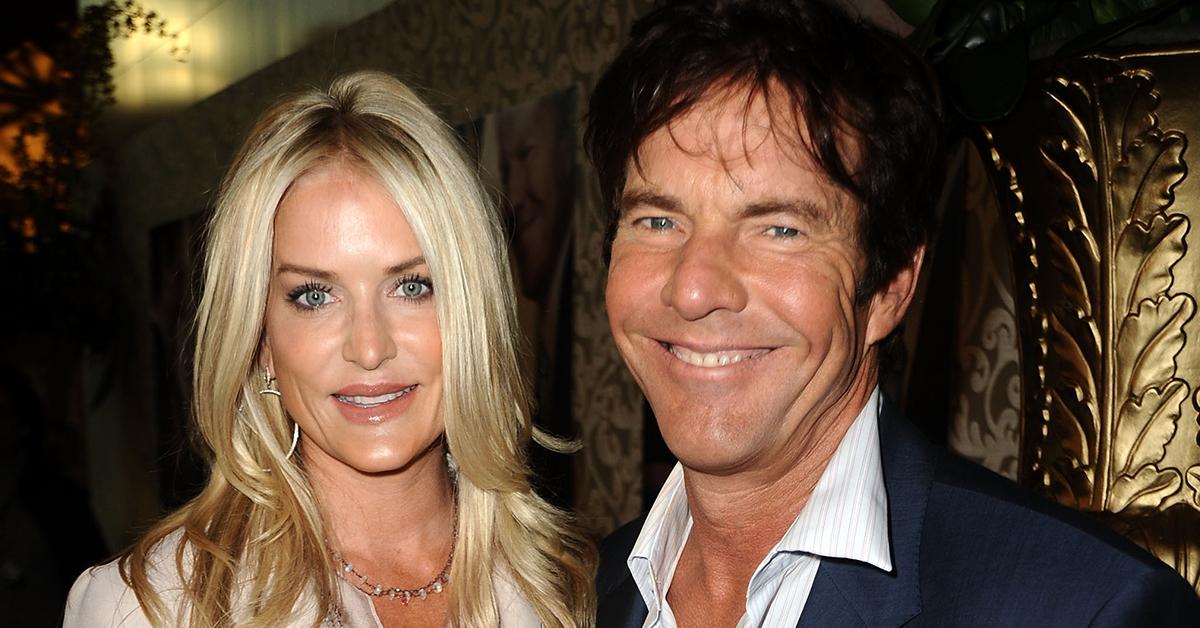 Article continues below advertisement
Dennis married his third wife, Kimberly Buffington, when she was 33.
Kimberly was Dennis's Texas real-estate agent. They fell in love and got married in July of 2004, and Dennis was 50 at the time. They wed at his ranch in Paradise Valley, Mont., and in 2007, they had their fraternal twins (Thomas Boone and Zoe Grace) via a surrogate.
Kimberly filed for divorce in March of 2012, but withdrew the divorce papers in the following month. Then, after they moved to California, Dennis filed for divorce in November and asked for joint custody of the kids. But once again, their divorce got dismissed after they reconciled.
Article continues below advertisement
It wasn't until 2016 that the couple released a statement to confirm that, this time, they were truly parting ways.
They said: "After careful consideration, we have decided to end our 12-year marriage. The decision was made amicably and with mutual respect toward one another."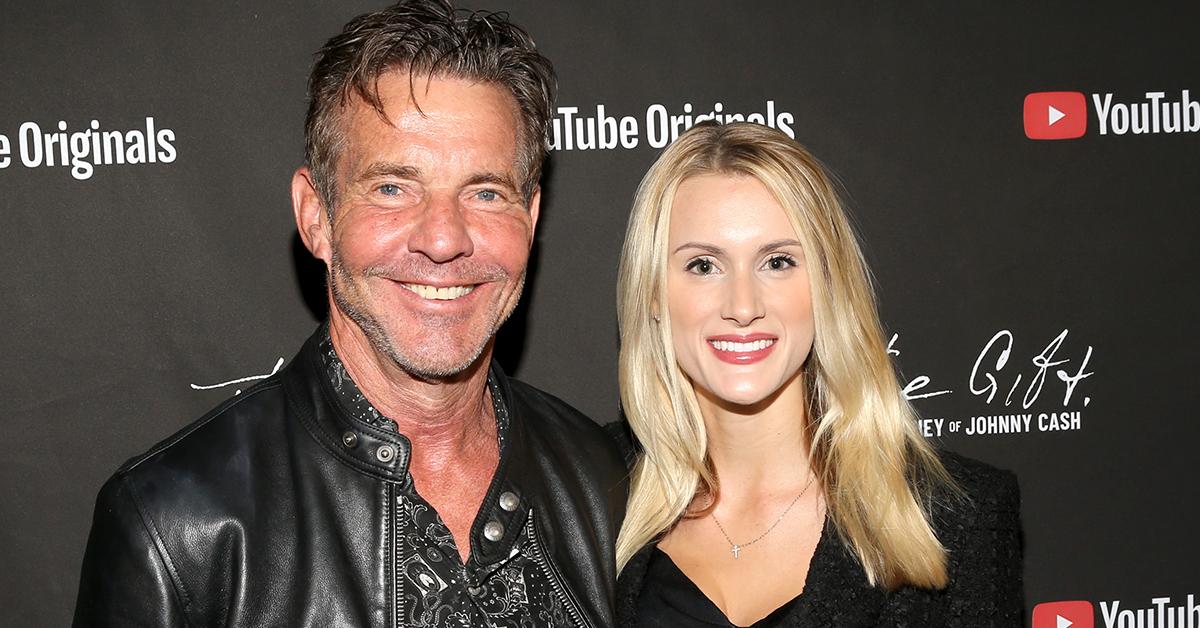 Article continues below advertisement
Dennis is now married to 27-year-old Laura Savoie.
It was confirmed that the two were dating in June of 2019, but Dennis met Laura, who's a public accountant, real estate agent, and yoga instructor, at a business event.
Only four months later, Dennis confirmed that he and Laura were engaged. They had their secret wedding in Santa Barbara in June of 2020.
Understandably, some fans are floored because of the fact that they have a 39-year age gap (Dennis is now 66 years old). And not only that, but many have noticed that his last three marriages were to women who were (increasingly) much younger than him. For instance, his second marriage had a seven-year gap and his third marriage had a 17-year gap.
Article continues below advertisement
It's enough to make one suspect that Dennis was intentional in finding someone who's so young. But when he caught wind of people's reactions to his relationship, he defended himself.
Article continues below advertisement
He said: "I didn't go out looking for an age gap or someone really younger than me. I met her at a business event and then the relationship developed. You have no control over who you fall in love with. I don't fall in love easy. But I can't let what a few people think control all that. I've been married three times and this is the final one, I know it is. I feel like I have a real partner in life."
Well, despite the hilarious Parent Trap memes that have been flooding social media, it looks like Dennis and Laura are truly happy together. Congrats to the newlyweds!